Recently we were lucky enough to spend two weeks sailing around the Greek Islands (as a celebration of Sara's 60th birthday). Then, earlier this month Sara went to Malta for a week to learn to dive (the only remaining challenge from her '60 before 60' campaign). So, even though we've been away, we haven't used the campervan for a few weeks – and we wanted to put that right.
We decided to give Waies another visit. I had a look round for available campsites near the sea and found  Celtic Camping near St David's. We booked two nights and set off on Friday 29th Oct.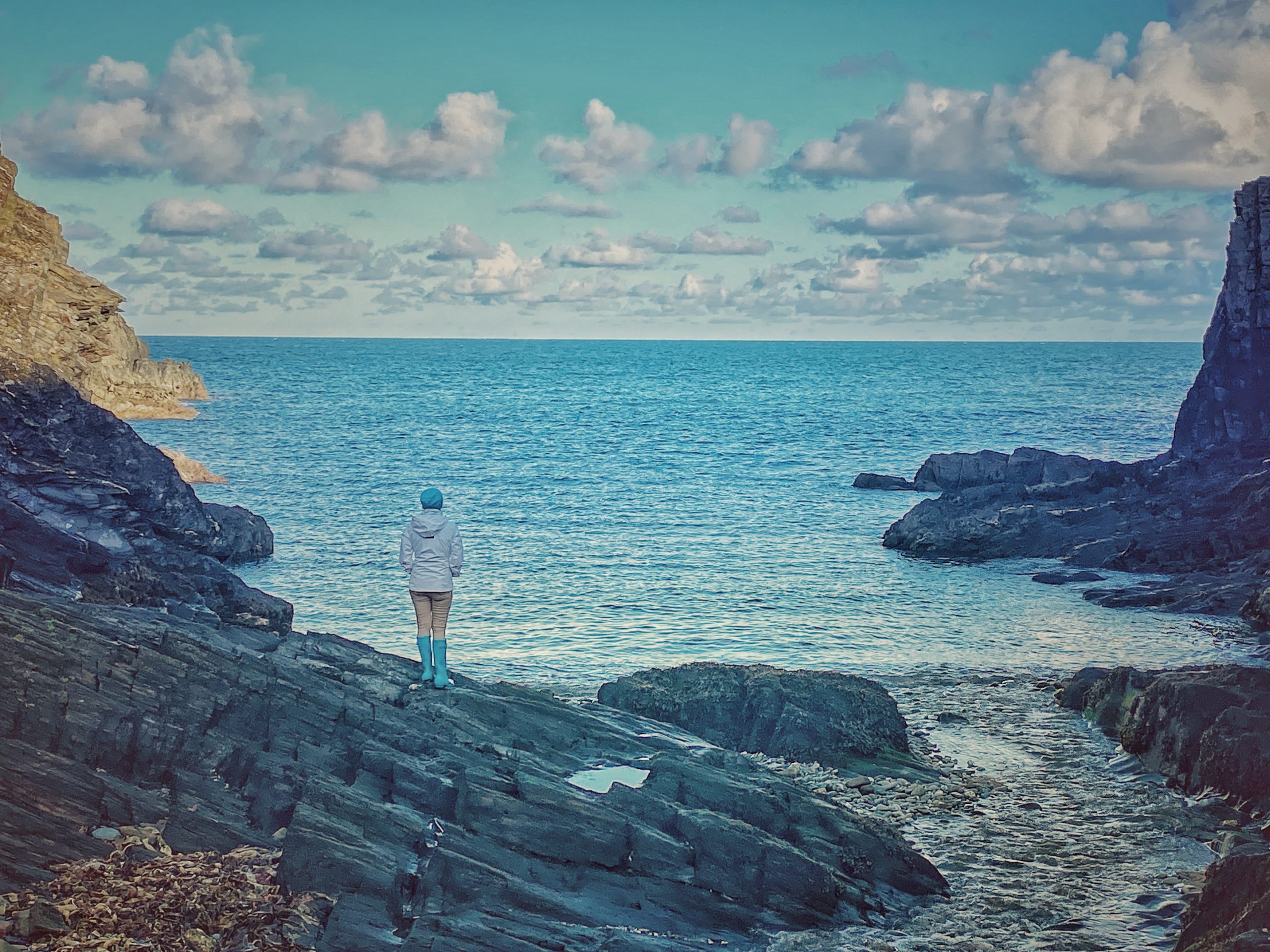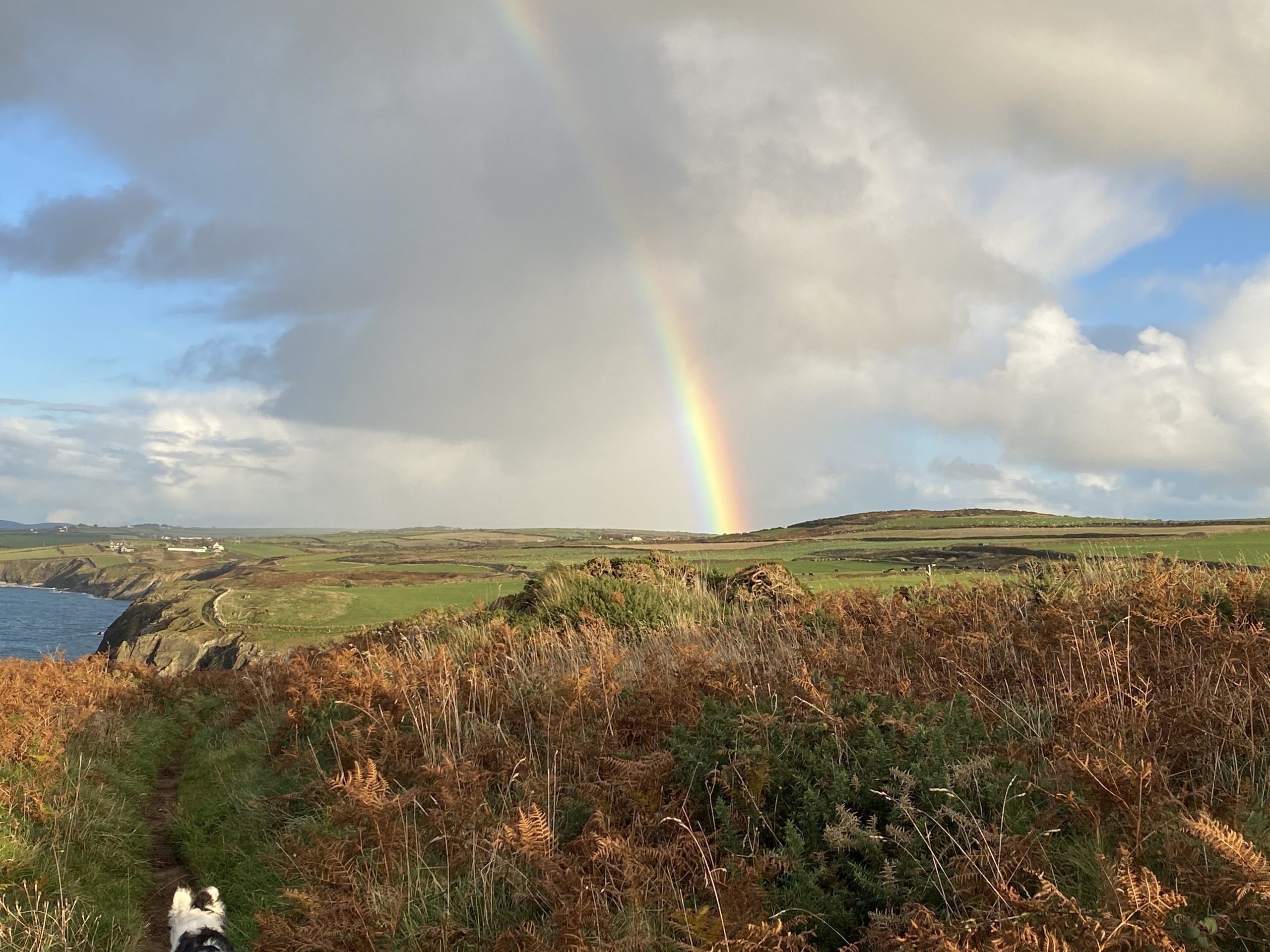 It's quite a long journey to Pembrokeshire, mostly motorways but the weather and traffic made it quite hard work. We arrived at Celtic Camping just before it went dark. We had phoned on the journey and we were given directions and landmarks to look out for. We found a spot overlooking the sea and hooked up. Then we had a quick look round with the dog. The site is clearly geared up for large groups of (probably young) people. But at this time of year it was very quiet, with just a few campervans and a handful of hardy tent campers. It was now dark, so cooked, ate, watched TV and then went to bed. In the night the weather got a lot worse – with torrential rain and strong wind shaking the van.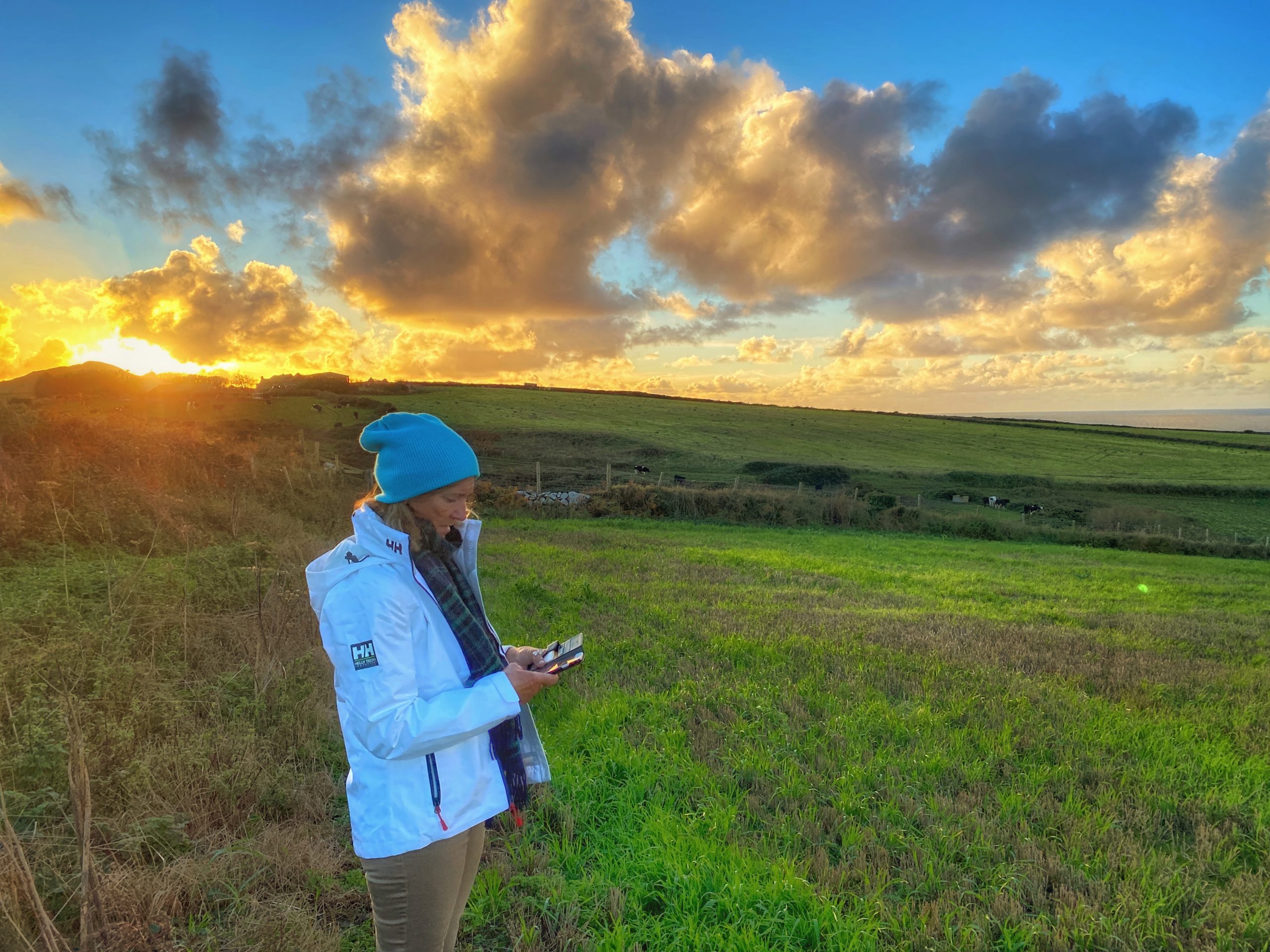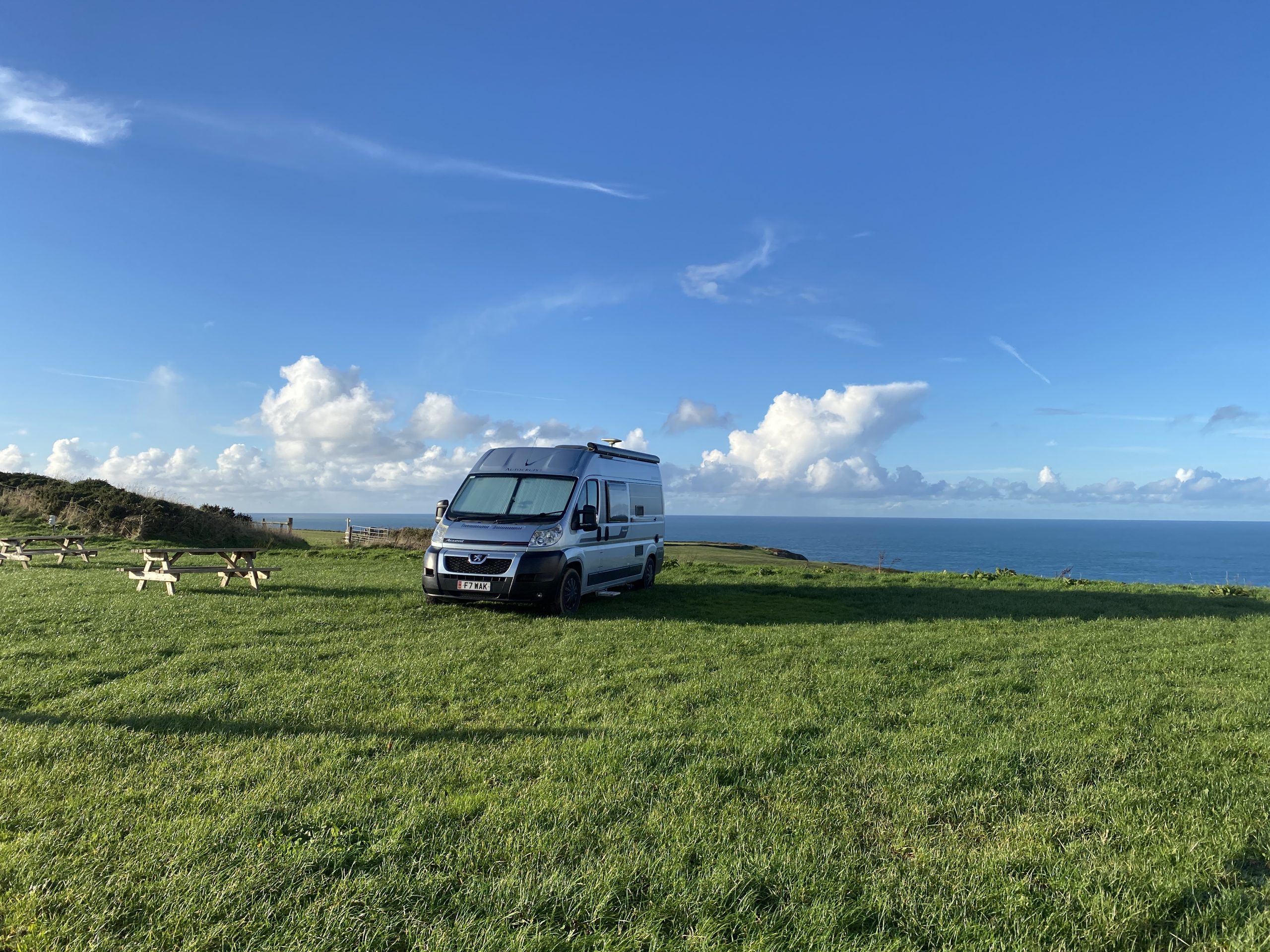 The next day, the rain stopped for a while so, after breakfast, we took a walk towards the cliff path. This led us down to a rocky cove. There was a plaque built into the rocks there commemorating a person who had died there. Quite sobering. We were very careful as we climbed over the rocks. We went back to the van and read books etc. The ground around the van was so wet that didn't want to try moving the van until it was time to leave – in case we were stuck in the mud. We wanted to chill this weekend so we didn't feel any great need to go exploring. We just wanted to rest. Particularly Sara as she had been feeling unwell for a few days since getting back from Malta.
In the afternoon we went for another walk and went a bit further along the cliff path. The sun was setting so we didn't go too far. On the way back we found ourselves in a field surrounded by fencing and barbed wire. I tried to cross a small drainage lake but slipped and fell in. Totally soaked, we then were followed by a group of bullocks. So we shouted at them to move. We were relieved to get back to the van. I had a hot shower using the site's facilities and a complete change of clothes. Sara cooked a chicken pie. We watched Strictly and the Italian Job before going to bed.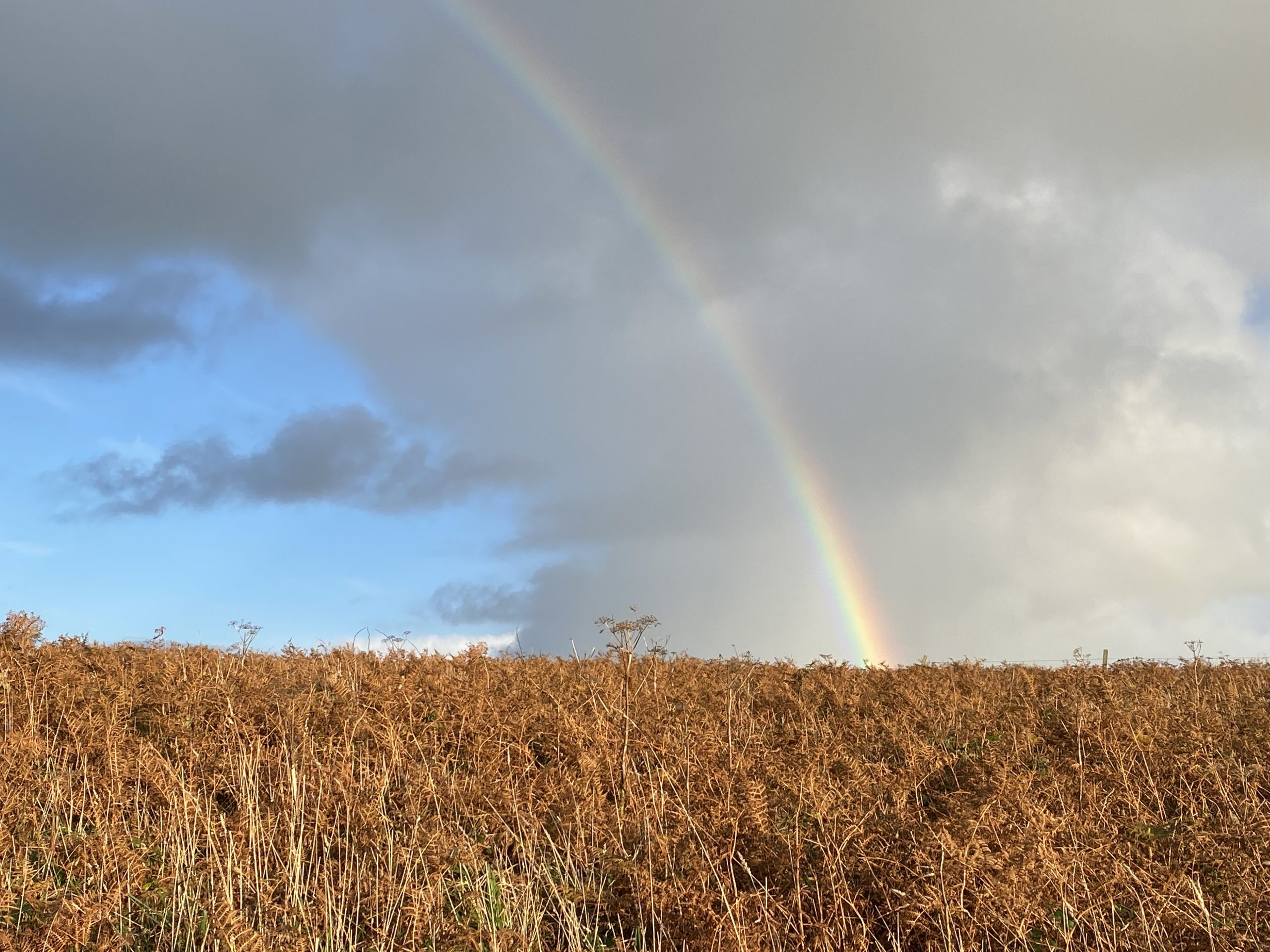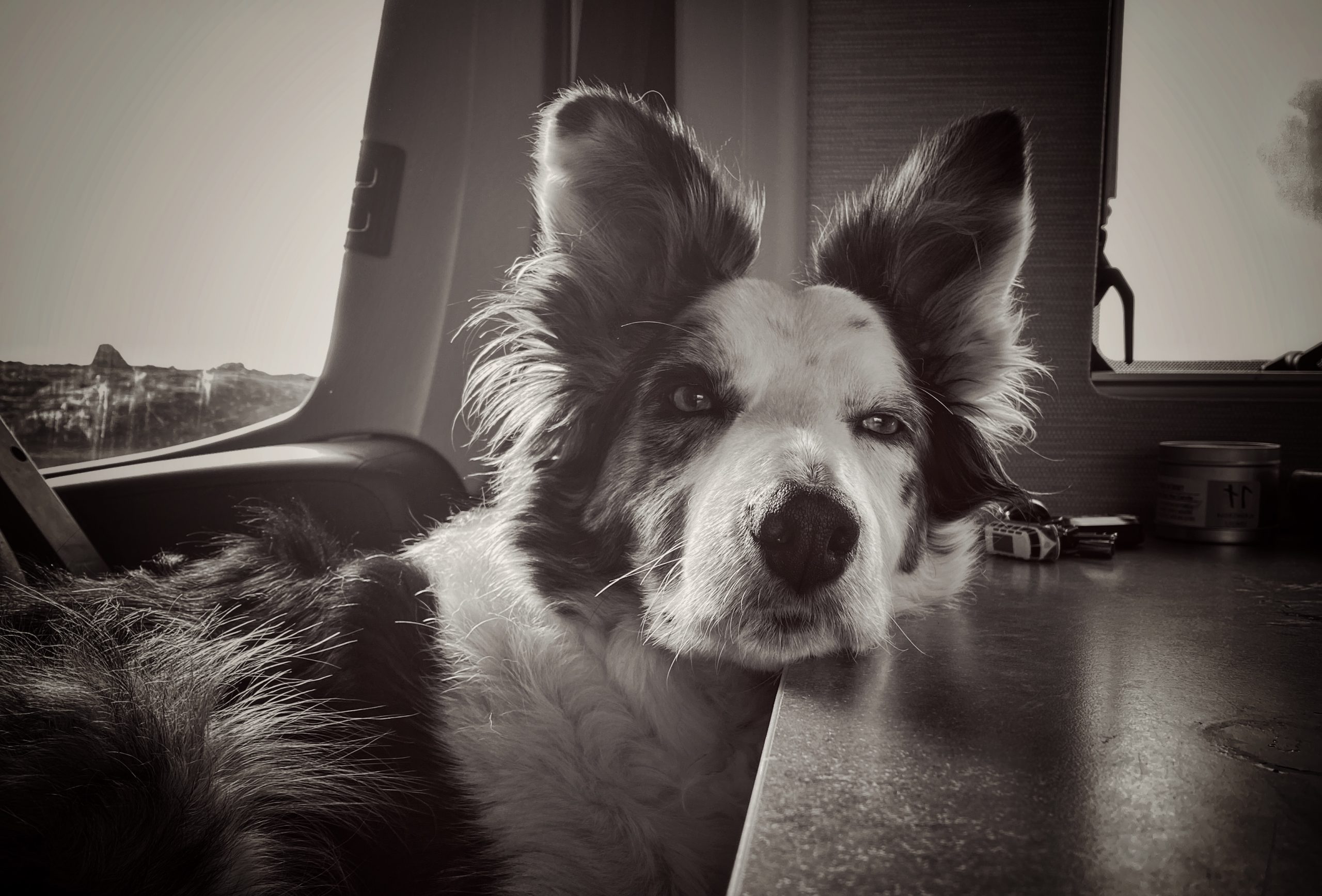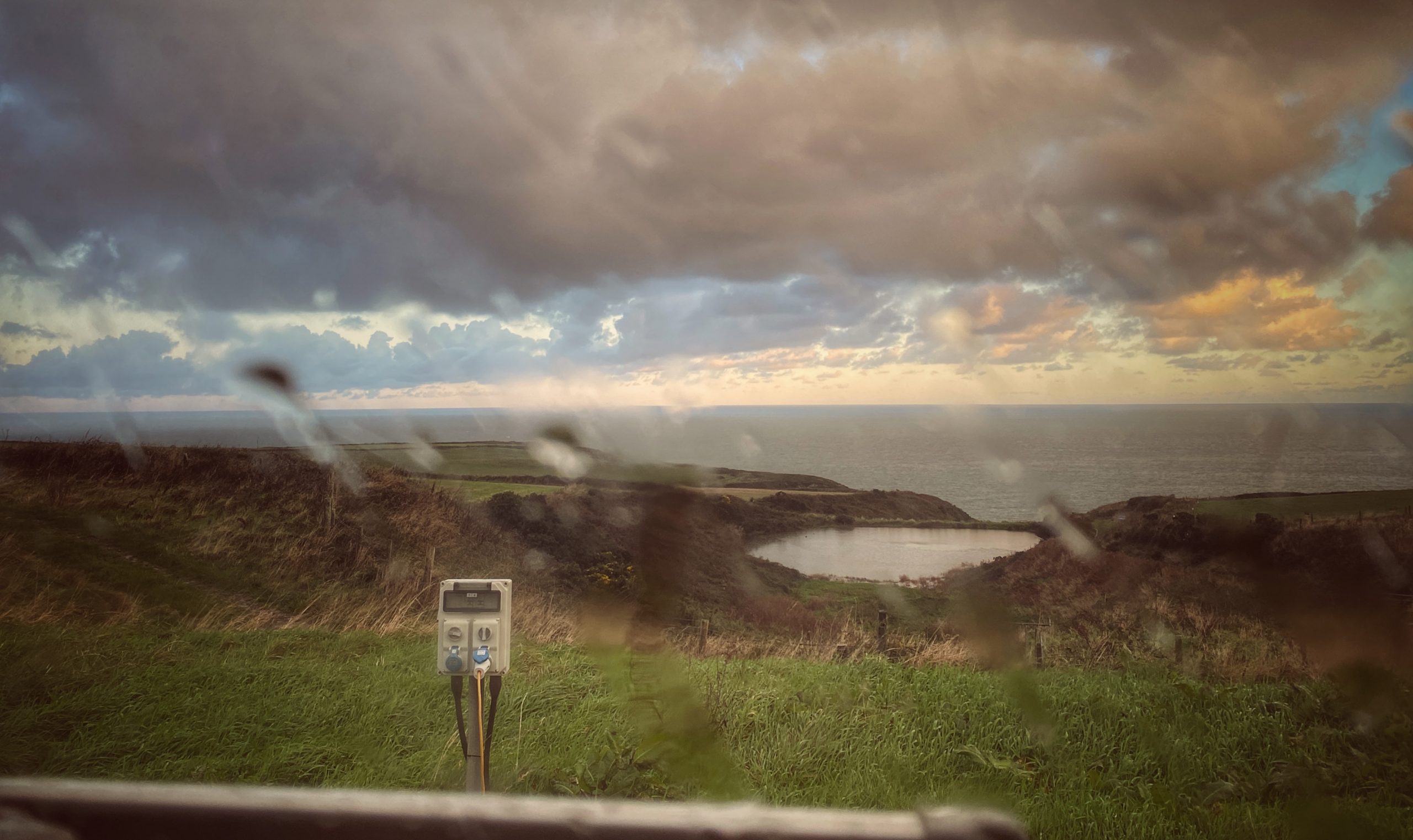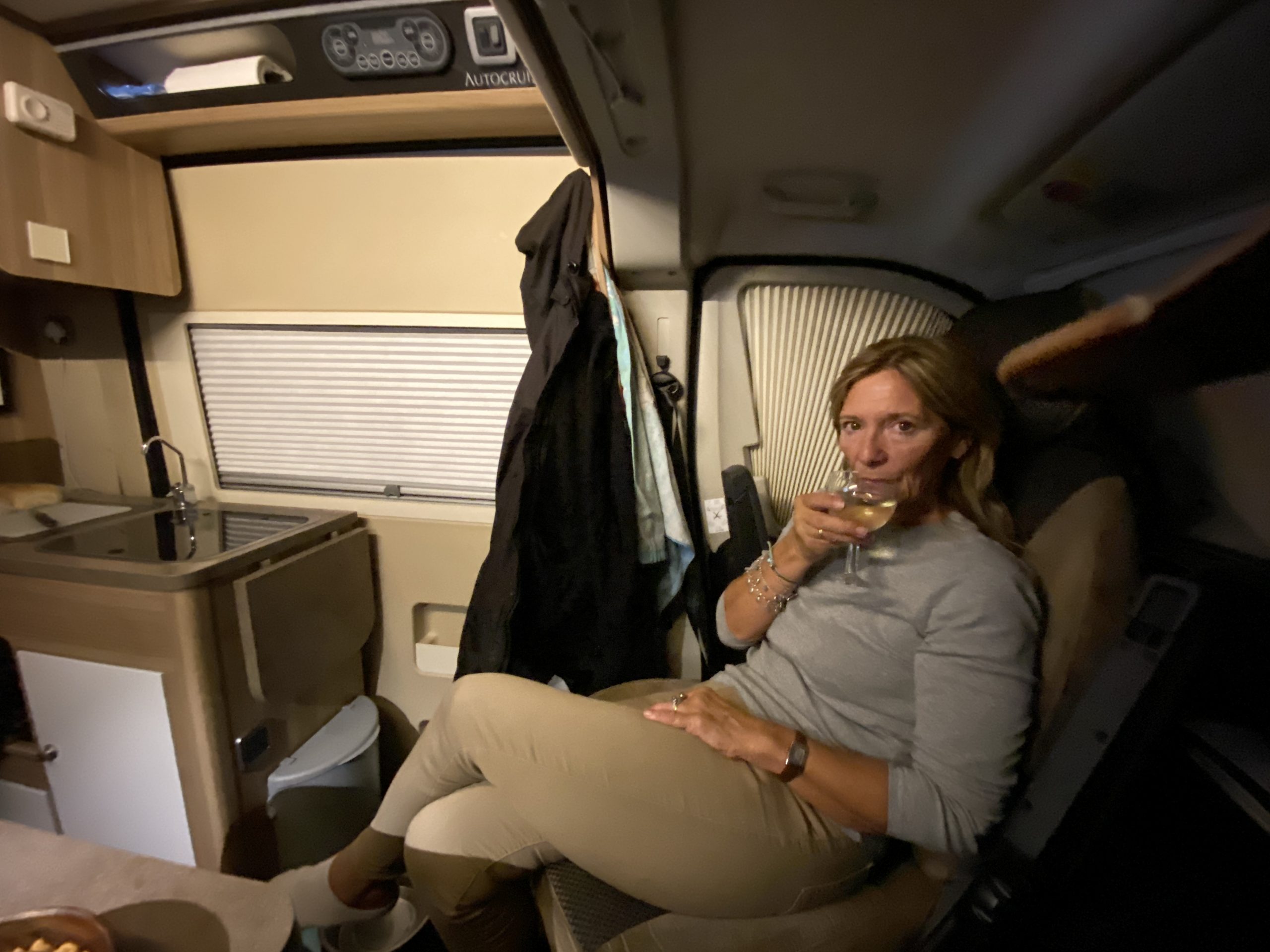 On Sunday we went home (after battling to get off the grass – thank goodness we invested in the grip mats). It was nice to get away – but the weather was awful and the site was quite remote and basic so it's a good job we were cosy and warm in the van. It was good to get home.