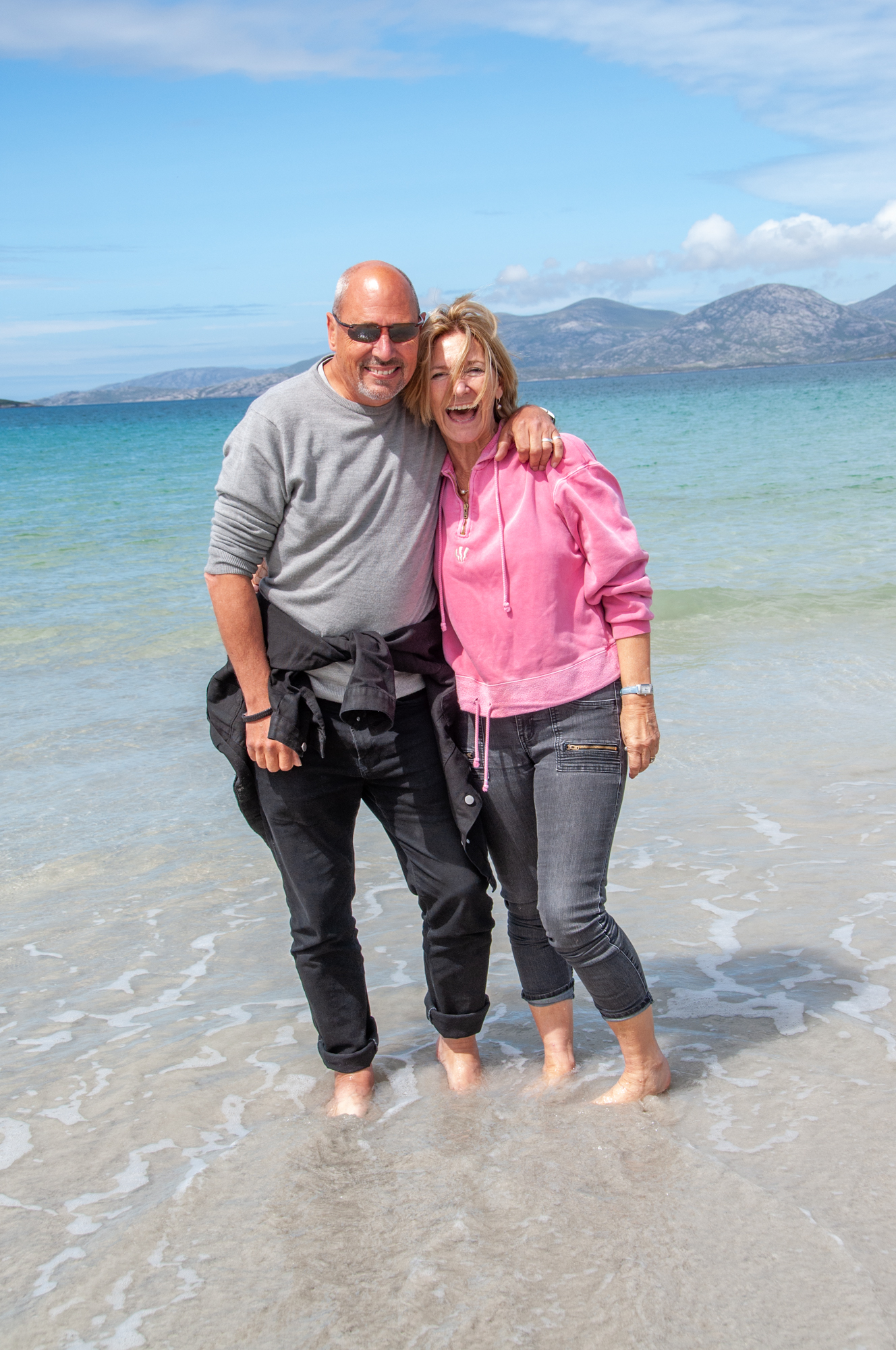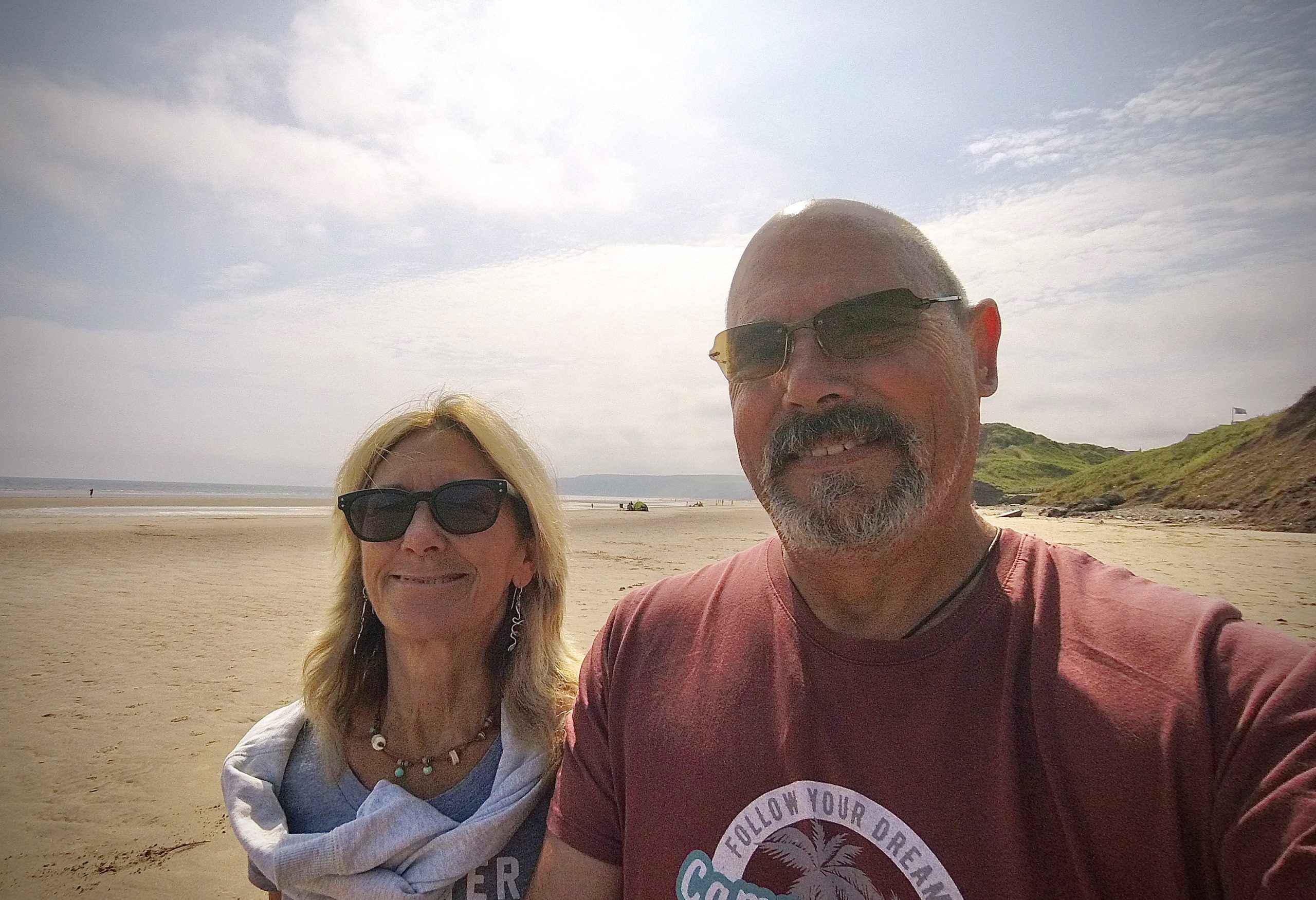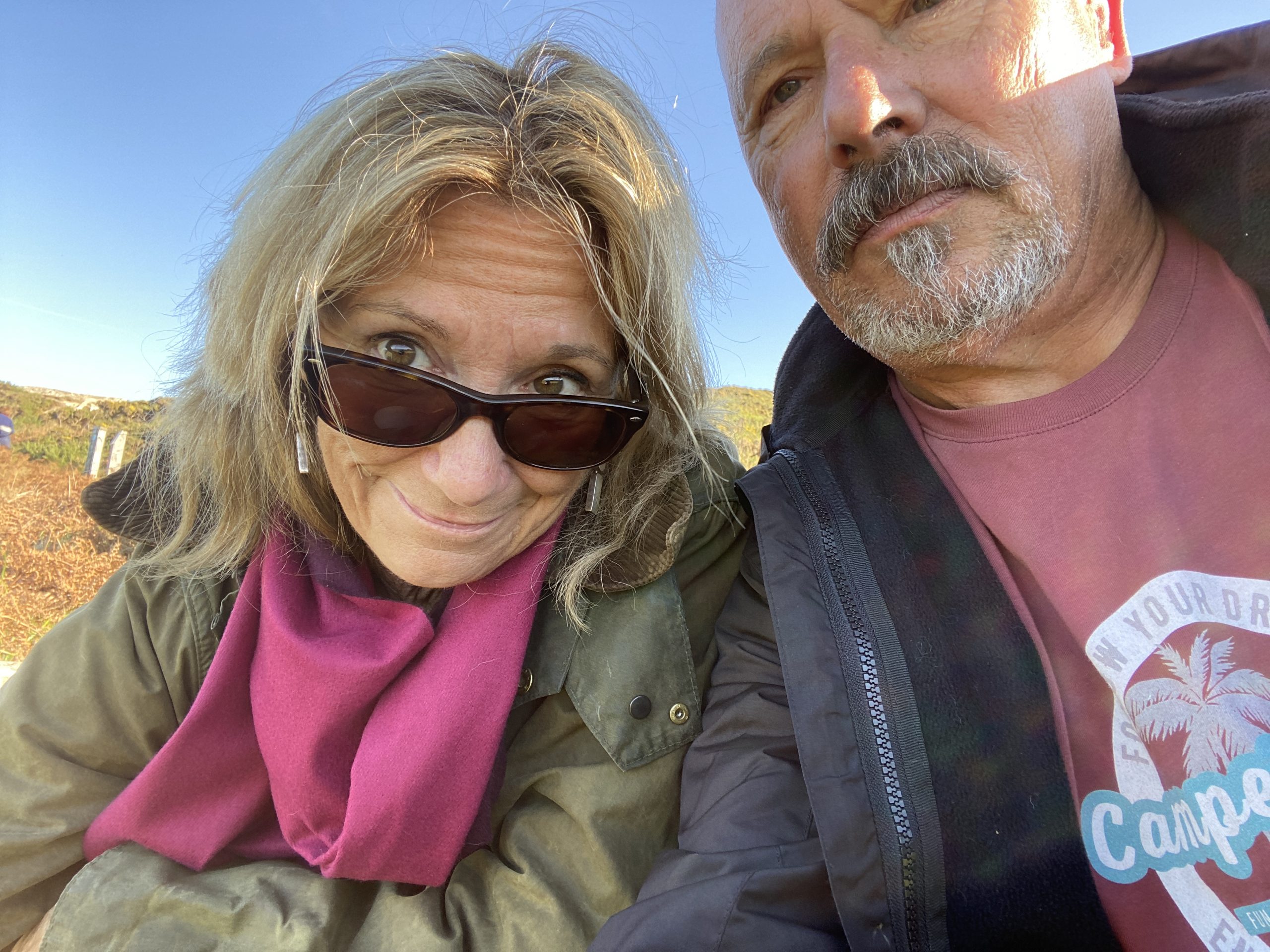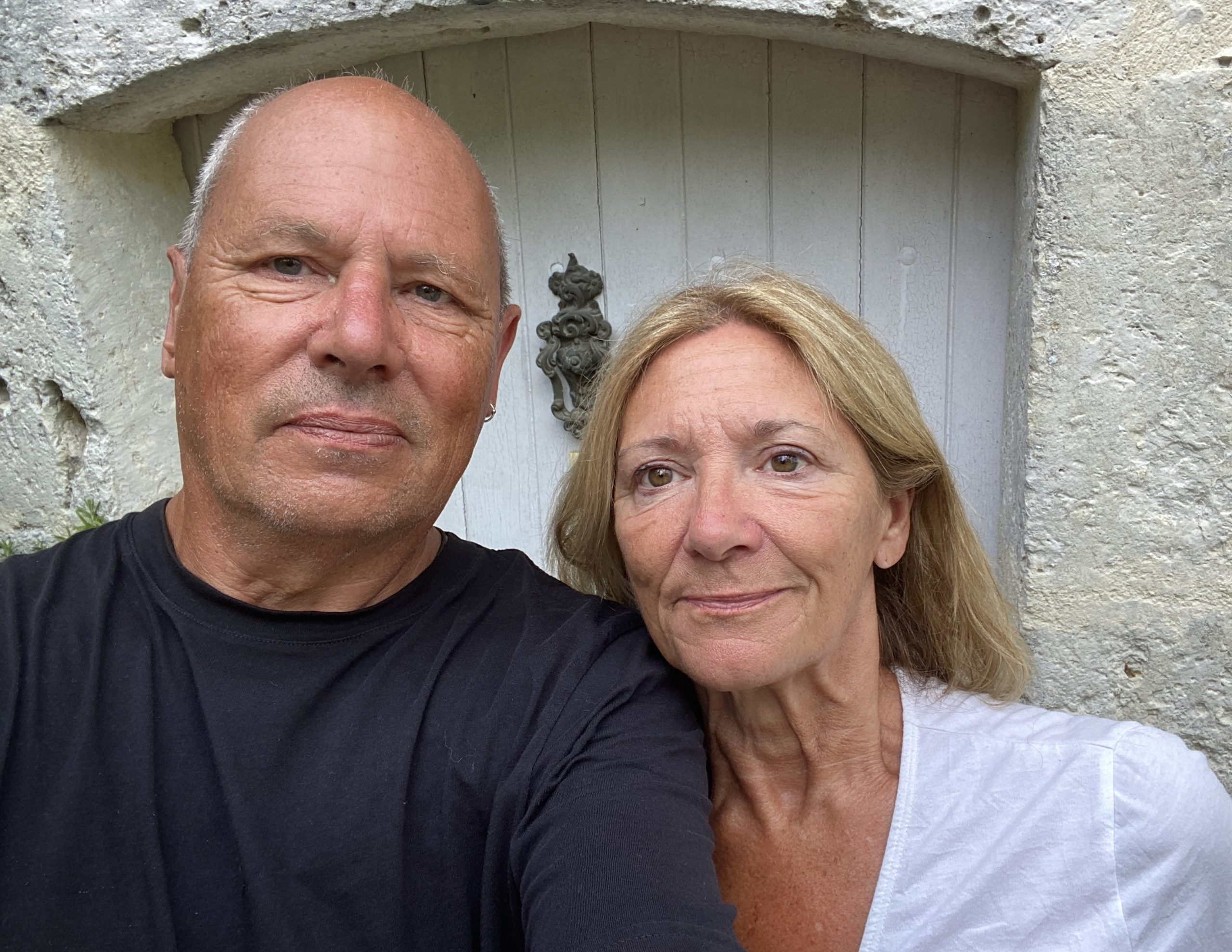 Hello,
We are Mark & Sara. We went out with each other as teenagers. Then we met up again in our thirties and got together again. We were married in 2003 and have 4 (now grown up) children between us (plus 4 grandchildren too). And a deaf rescue dog called Bowie.
In October 2019 we bought a camper van.
There are a number of reasons why we bought it, and maybe one day we'll write about them more fully. In short though, two of our good friends died. Both of them, separately, had a philosophy about living life to the full. And both of them died way too young. One of them, just before he died, said, in a text, and I quote, "If you have the slightest desire to bugger off and change your lifestyle, go for it, Tim xx". Those were his last words to us.
Earlier in 2019, we'd been invited to a wedding on the Island of Lewis (in the Other Hebrides). We weren't sure what accommodation was available in Summer in the Outer Hebrides, so we flew to Inverness and (for the first time ever) we rented a VW camper van as our transport and accommodation for the trip. We drove around Scotland for a while and then went over to the wedding. While we were there, we also met up with some old friends who are seasoned campervanners.
Sara seemed to enjoy the freedom that went with van life. And, as our children have more or less left home now they are all grown up, it seemed like a good time to get one of our own and then make the change that Tim (above) suggested.
The search for, and eventual purchase of, the camper van was a journey in itself, which we'll write about at length in due course. But we ended up with an Autocruise Accent van conversion (based on a Peugeot Boxer) 6 metres long with just over 10,000 miles on the clock. We managed to knock the price down by £2k so we thought we got a good deal – and so it has turned out.
In the meantime, this website is so that we can keep a record of where we've been, who we've met and what we've seen. Hope you enjoy meandering around it. In some of our blog posts, we may refer to items we've bought and sometimes we've added links which, if you clicked and bought would cause us to receive to tiny payment. It helps to keep this website afloat. Thanks.
Any questions, tips, suggestions, ideas or just to say hello, please use the contact form and get in touch!
Maybe see you on the road…
Mark & Sara
The CamperWags
Fun | Freedom | Fellowship