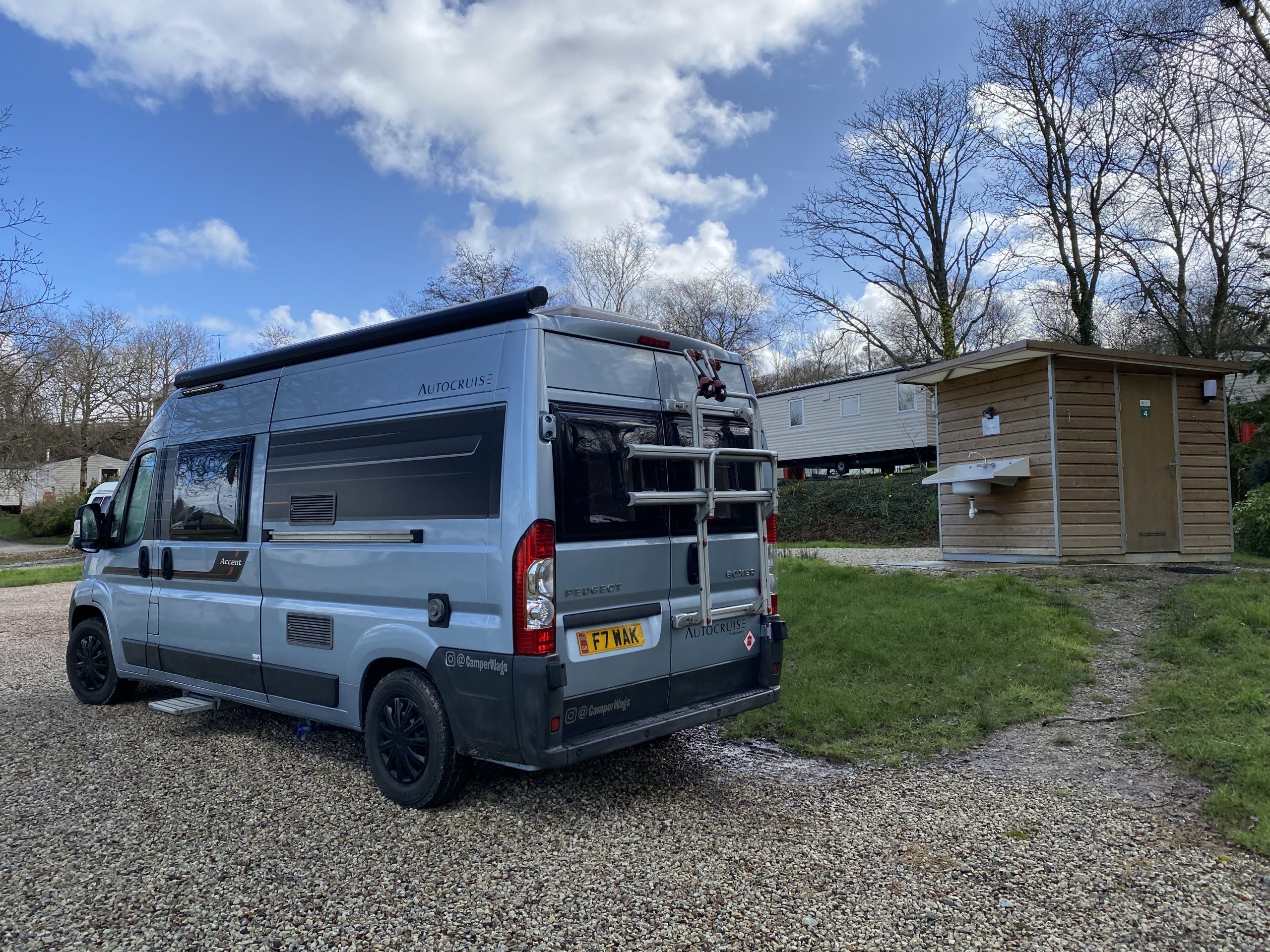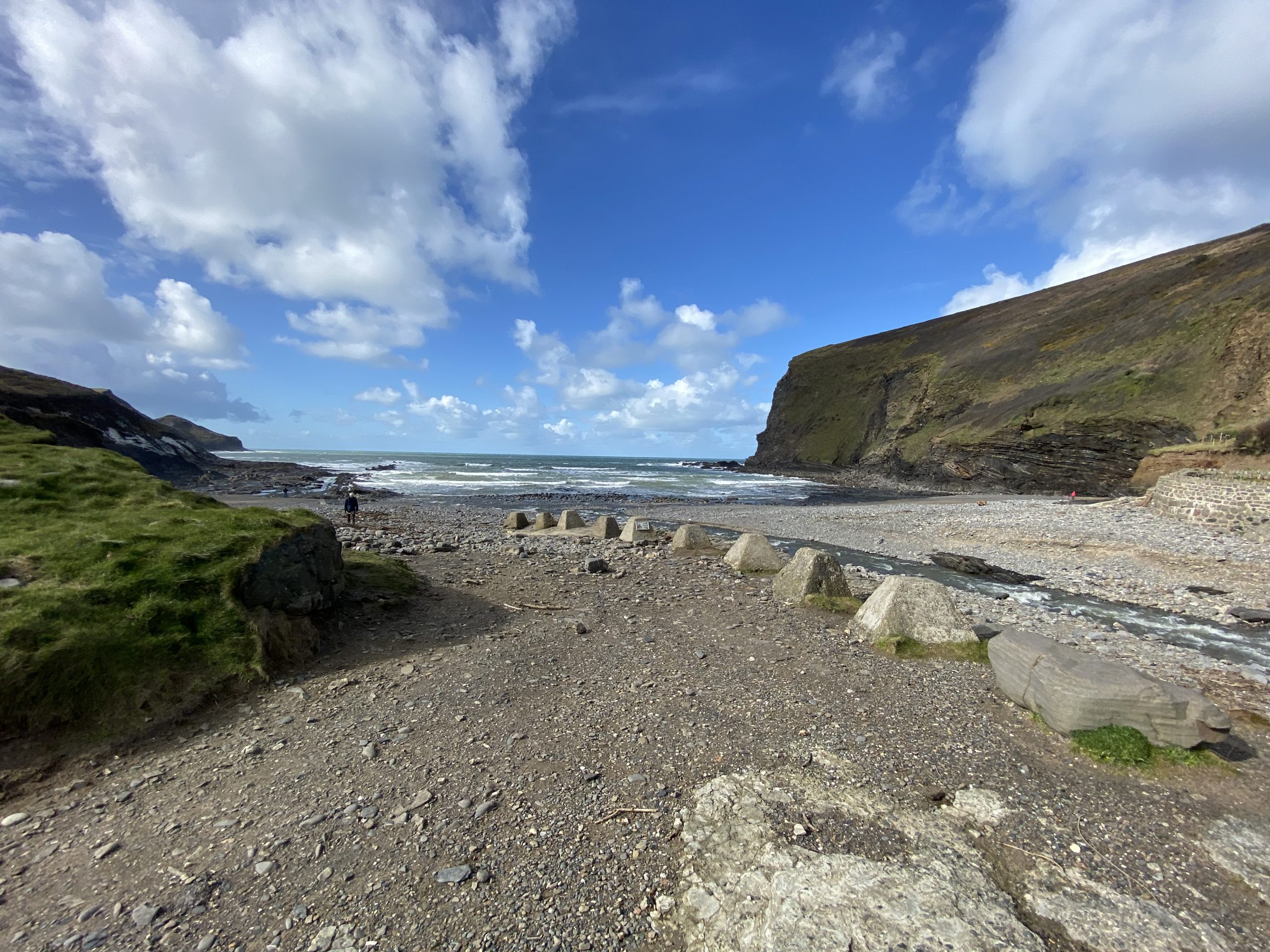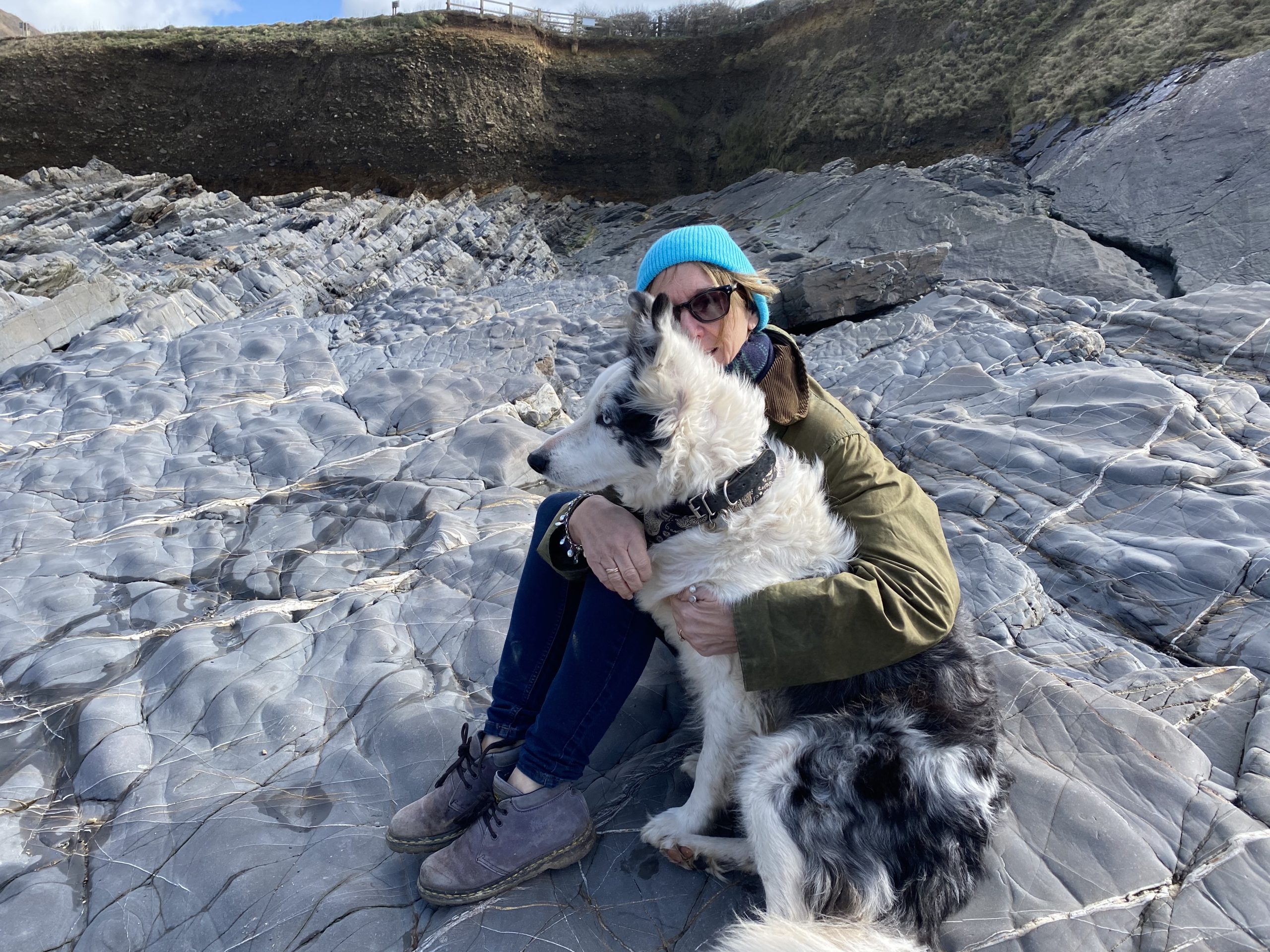 We decided to take a punt on the weather (which has been lousy for weeks) and take the van away for a couple of nights. One of things I really love about having a camper van, is that we can have it ready to go all the time. We have clothes, food, drink and other supplies permanently on board. So all we need is some milk and we can just go. We chose to head towards the Bude area (as one of our friends asked where we were heading on Instagram and so I jokingly put 'Bude' as that's where she lives, so she invited us to drop in). 
I booked us two nights at Hedley Wood holiday park in Holsworthy/ We chose this place as I happened to spot a review which mentioned that they had 'en-suite' facilities which made the review writer feel 'spoilt' (which is quite a rare feeling while camping in our experience!).
We set off around midday and arrived at about 3.30pm, still in daylight (which is a first since we bought the van!). We were shown where to park and checked out the 'en-suite' which was a small wooden building by the side of the pitch which contained a sink, shower, toilet & heater. Perfect.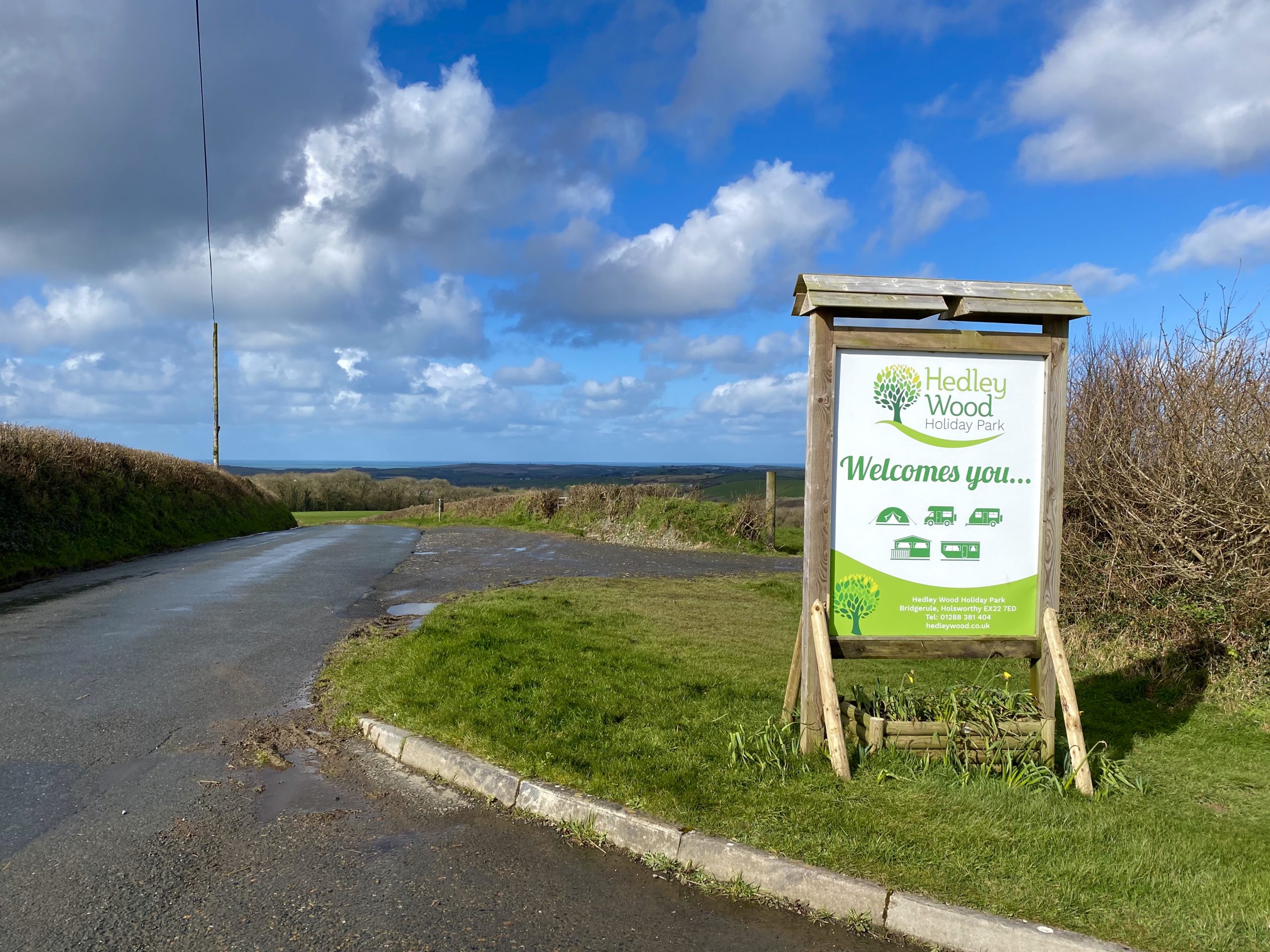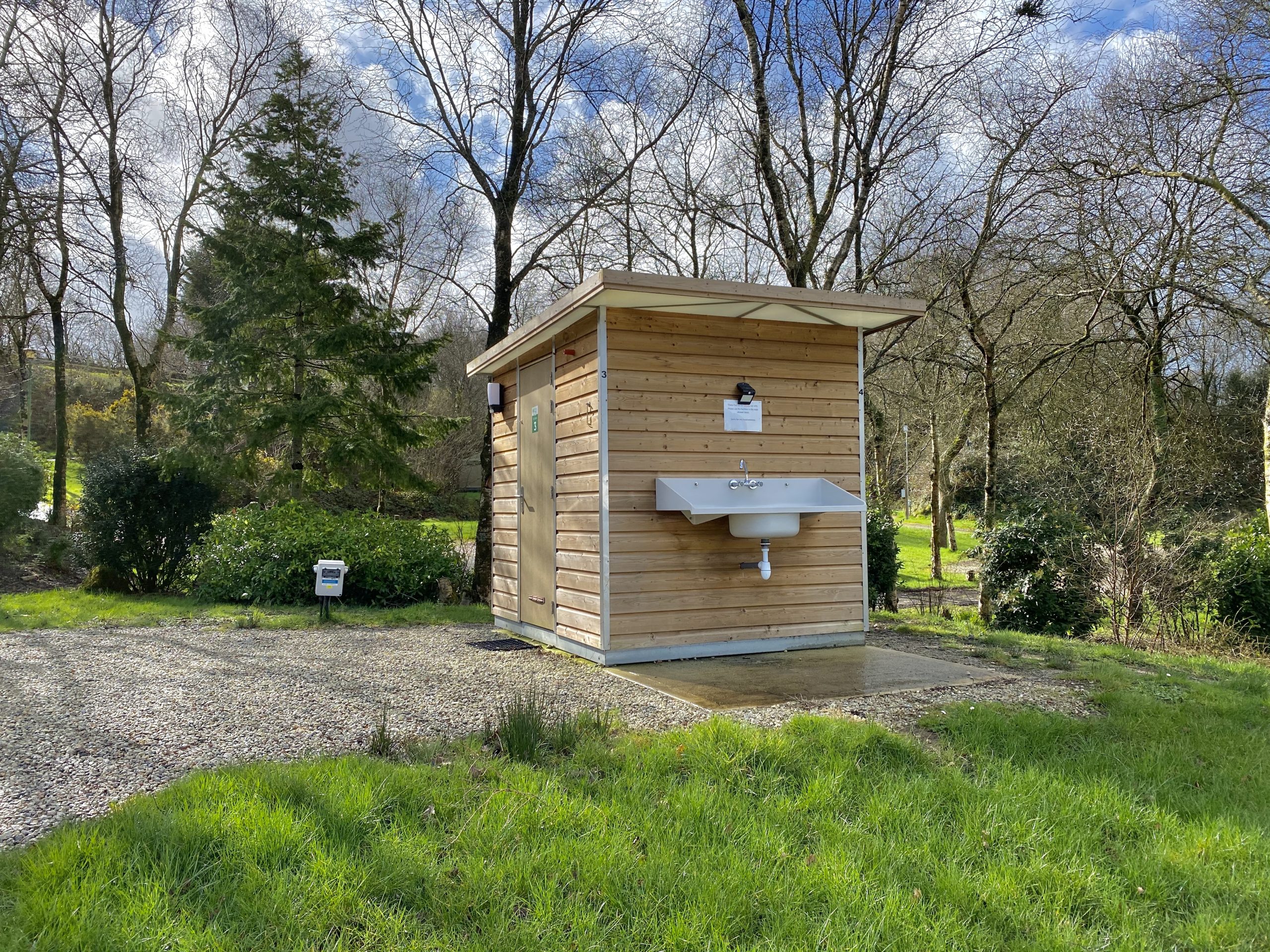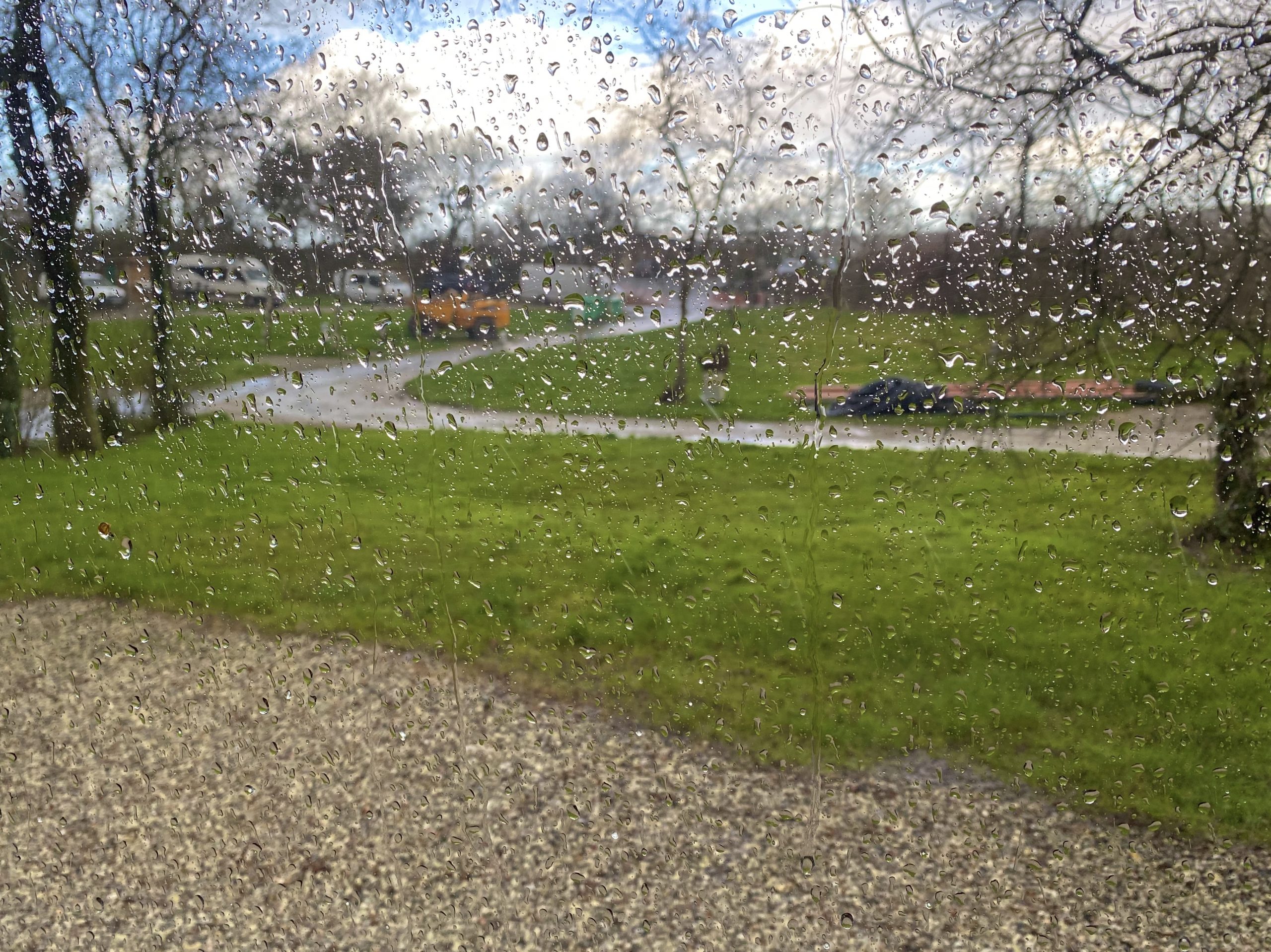 Once we had set ourselves up and had a cup of tea etc. we took the dog for a walk. The dog walking area was very wet and boggy so we walked up the road for a while. we could just about see the sea in the distance but (according to Google maps) it was still about 4 miles away. So we went back to the site and had a drink in the bar. There was just us and one other couple in a bar that could probably seat 60 or so people, so it felt a bit quiet (obviously the beginning of March is still out of season). Then we went back to the van for chicken in a pesto sauce with potatoes. (Every time Sara cooks in the van I'm still amazed at what she can rustle up!). Then we watched a dvd (as there was no tv signal at all) of Birdman. Our daughter Ruth bought this film for us a while ago and it had just sat, still in its cellophane wrapper, for over a year on the coffee table in our lounge, so it was great to be able to watch it. I thought I'd seen it before, but it became obvious that I hadn't.
In the morning (Monday 1st March) we used the ensuite shower, walked the dog, had bacon sandwiches for breakfast, then drove the van to Widemouth Bay in Bude. We parked up for a while but it was so windy there that we decided to move on.. Interestingly, I realised as we drove into the car park, that I had been there many years ago and took a photo of my son Jack (before he changed the spelling of his name to Jak) driving a little go-kart around the track near the car park entrance, when he was only about 4 or 5 years old… We left there and drove down the coast to Crackington Haven. We walked around the cove there for a bit (and I took some photos) before stopping to coffee and cake in the Haven Cafe. We then drove up the coast road for a bit until we reached Northcott Beach. We parked up in the National Trust car park for free saving us £2 (finally, our membership is bearing fruit!). We walked onto the beach there and the first thing we saw (sadly) were the bodies of a dolphin and a seal. Both had been tagged, so they had probably been dead and lying there for a few days. Bowie the dog was a bit worried about what they might do to him!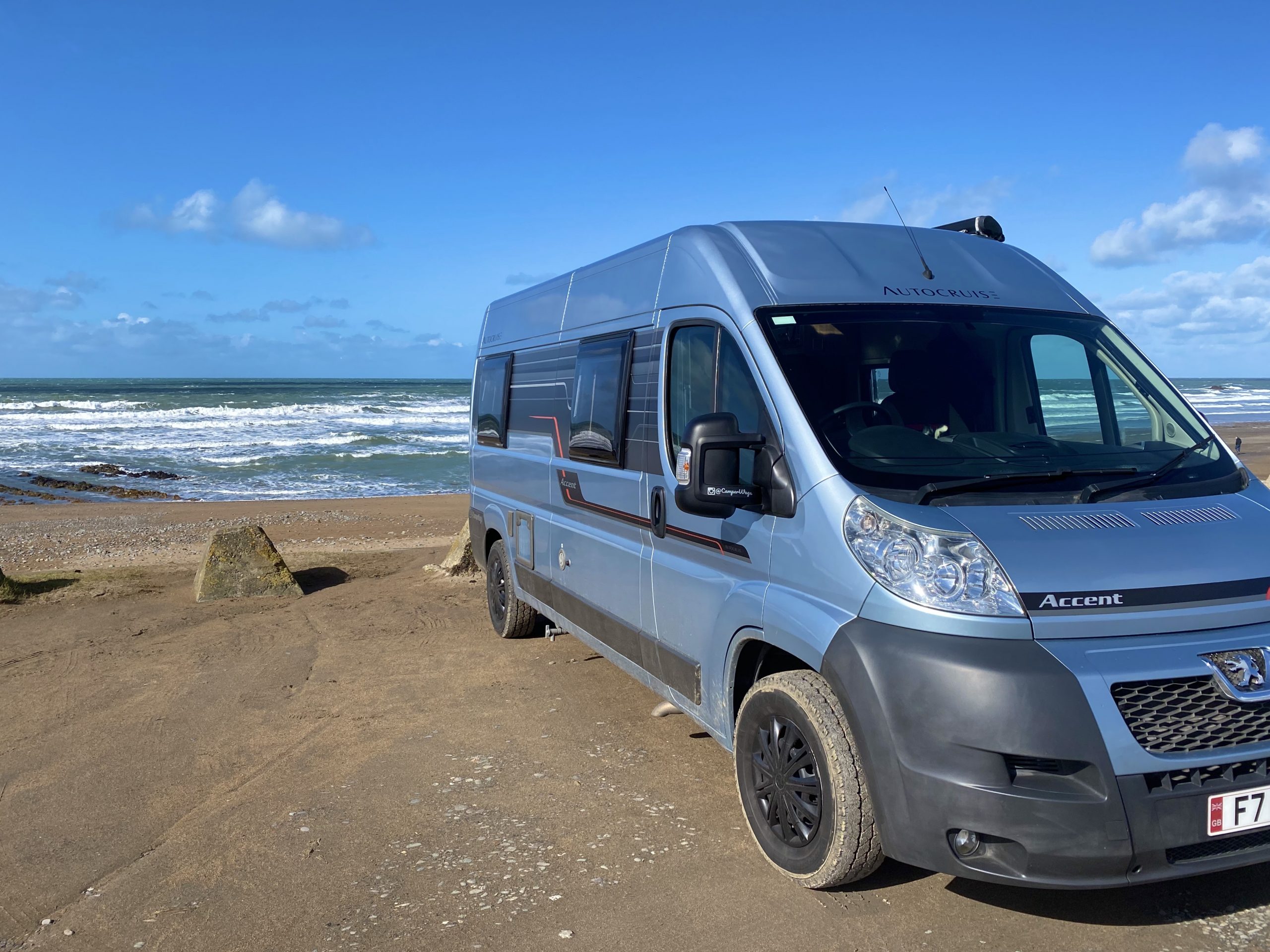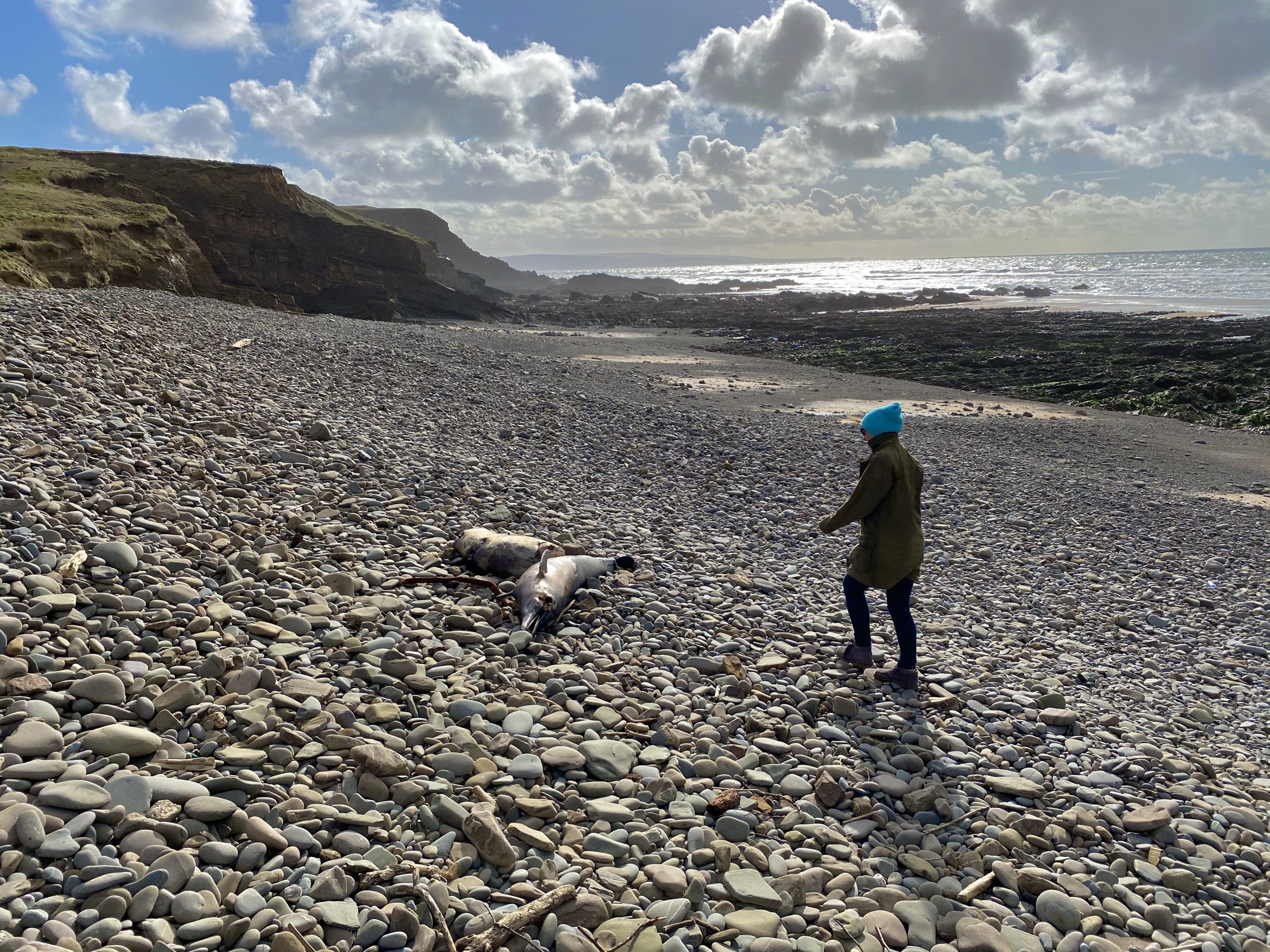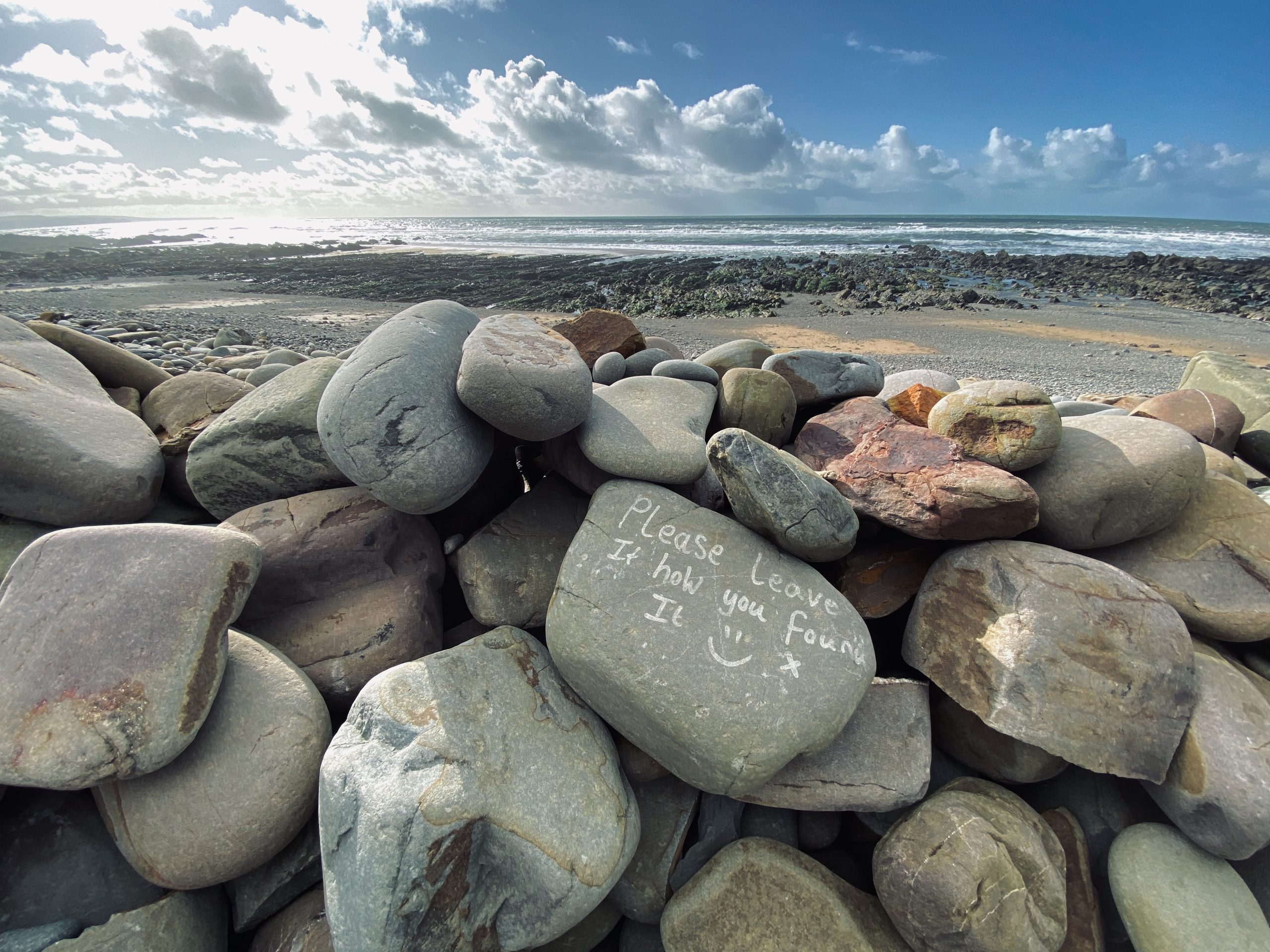 We took the coast path and walked up across the cliff to the next beach which was Sandymouth. The wind was so strong it blew my hat off twice, and waterfalls were actually rising up vertically from the cliff, showering us with what felt like rain.. Sandymouth beach was spectacular  with waterfalls landing on the stones near the entrance, rocky pools, then a sandy beach and finally the rolling waves of the sea. There were very few people around so it felt as if we had the whole beach to ourselves. After walking back across the cliffs we drove back into Bude and stopped off for fish & chips, which we ate in the van parked up at Summerleaze beach watching the sun set.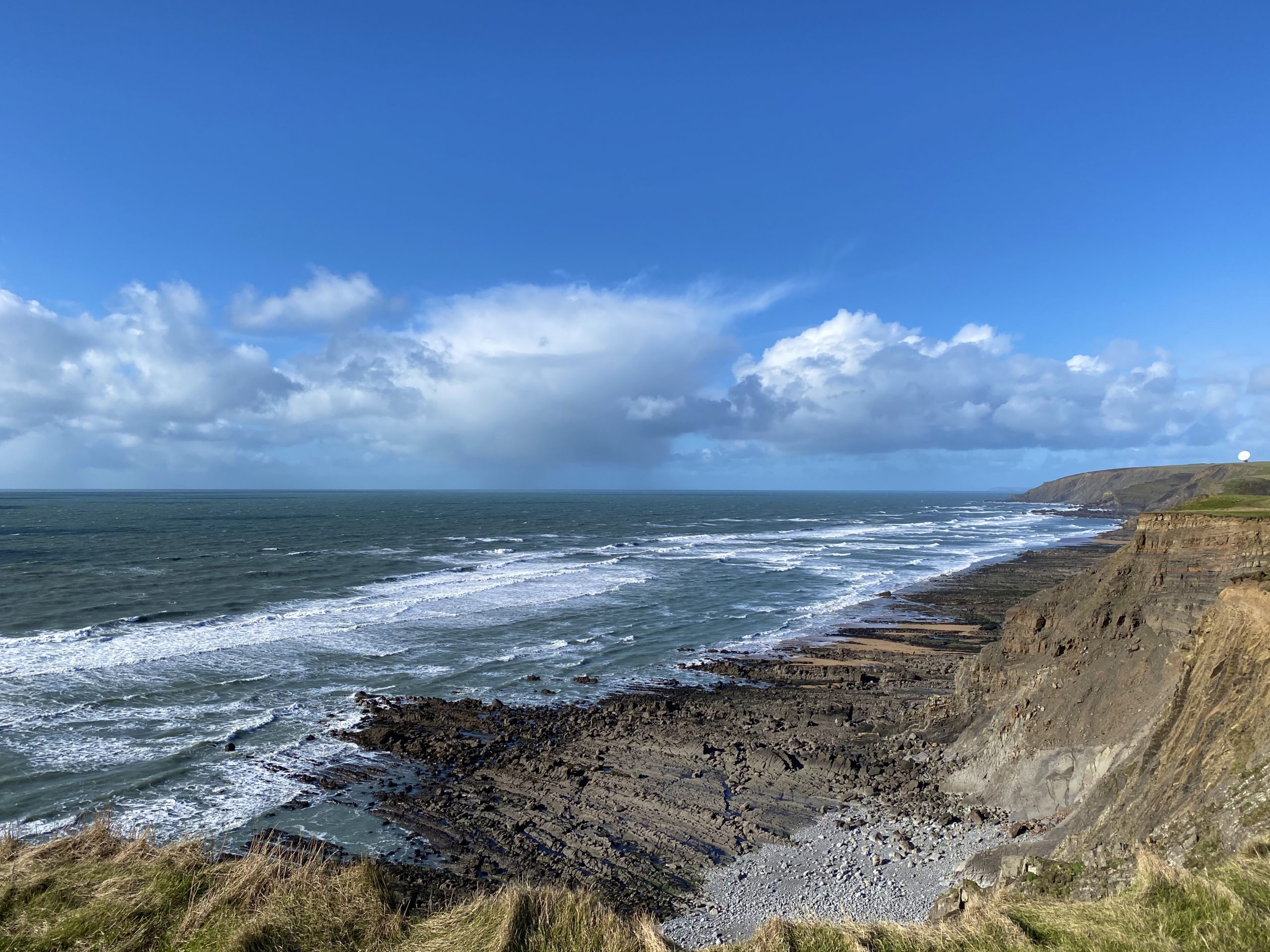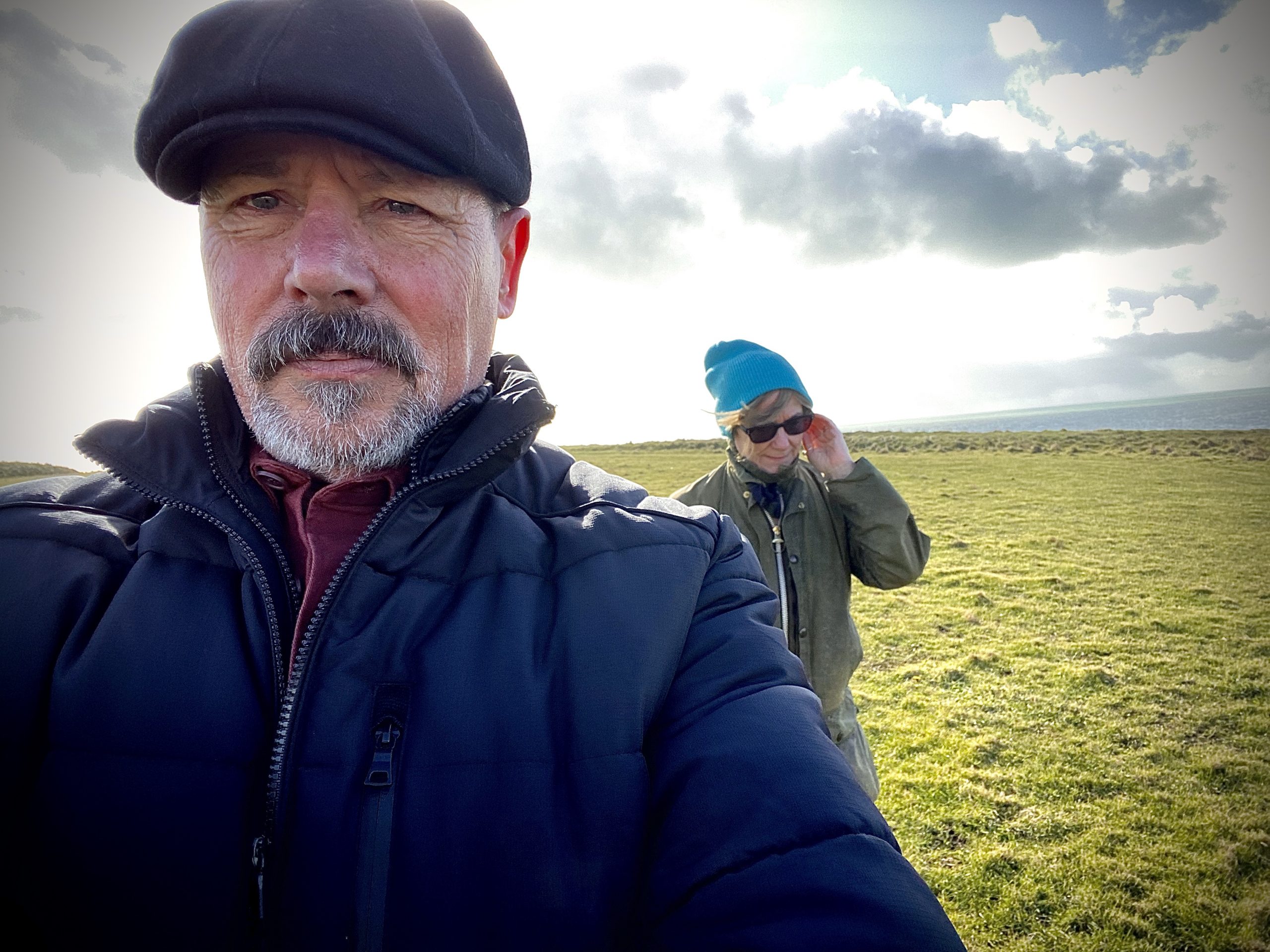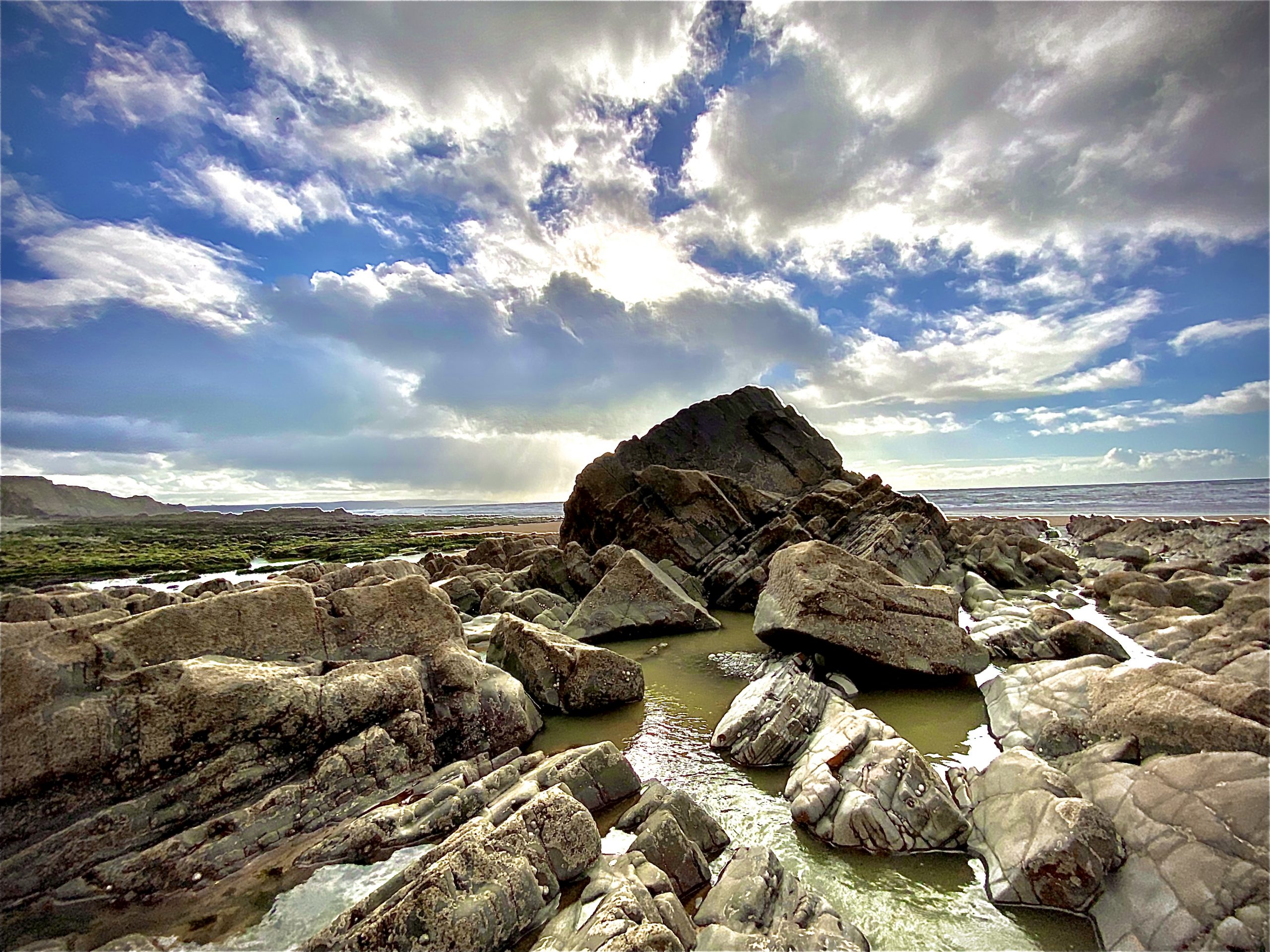 Later that evening we watched another dvd, this time it was The Joker. It may have won oscars etc. but it was quite a dark depressing film – not the best for holiday fun! The next day we packed up and handed the ensuite key back and drove to see our friend Sarah in her house at Eastcott. The last time we saw her, she was living in a static caravan after her marriage ended, so it was great to see her new house and all the work she has done to it, in the inimitable 'Sarah Style'. We had coffee, soup and a very nice crab sandwich before setting back home to Worcester.
We spent £40 for 2 nights at the camp site. It would have been just £24 without the ensuite, but it was well worth the extra money. Fuel was about £70. We spent about £15 on coffees etc and another £15 on the fish & chips. So approx £140 for a two night stay in Cornwall. Not bad.