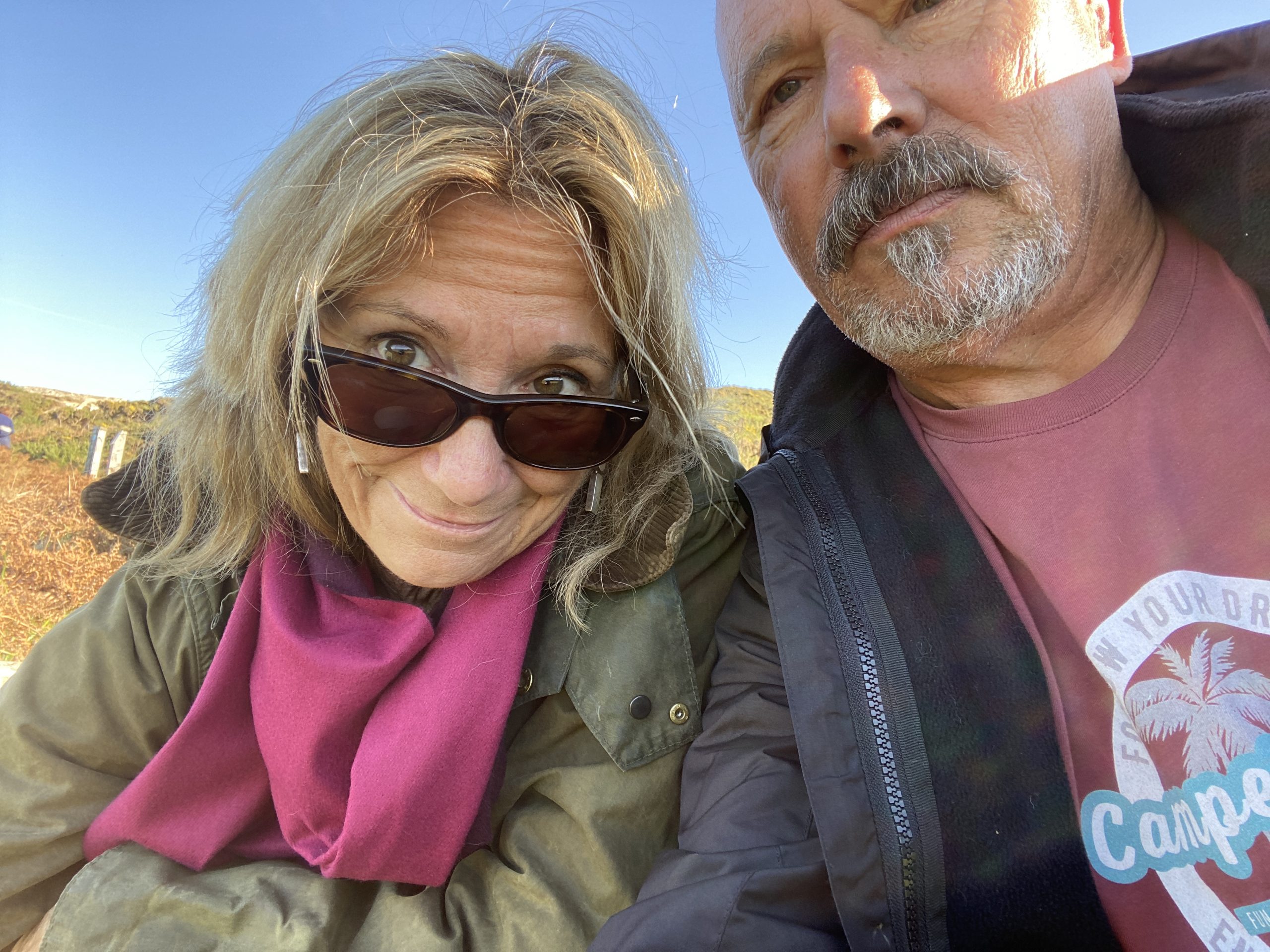 We recently went to Greece for a week for Sara's birthday. We knew that we'd have the holiday blues after we came back, so before we went, we booked a weekend away in Woolacombe at the Morte Farm campsite that we were introduced to by our friends Kevin & Lynn.
We were both busy working during the week, but stopped on Friday at lunchtime and quickly packed the last few things into the van and set off down the M5.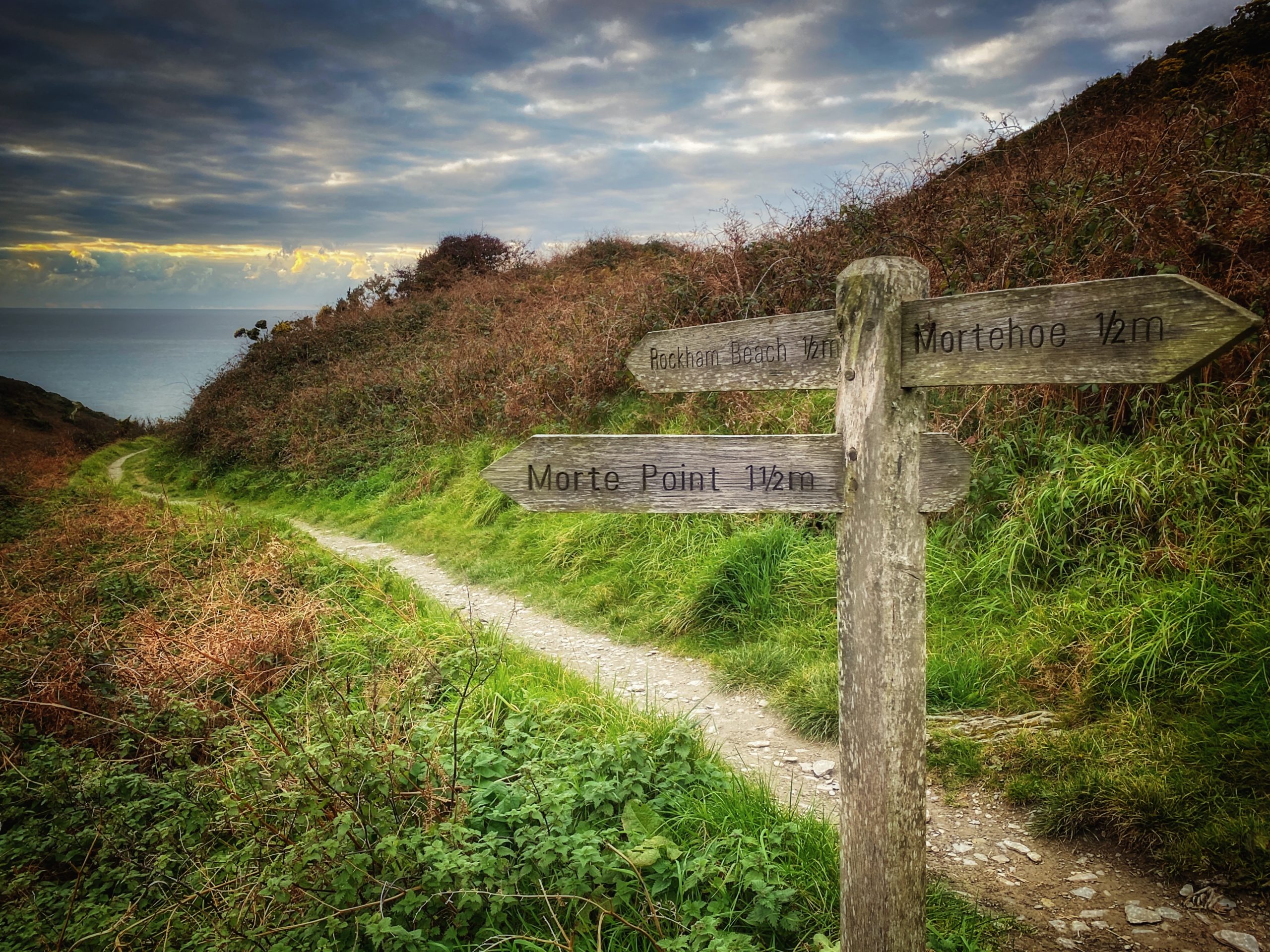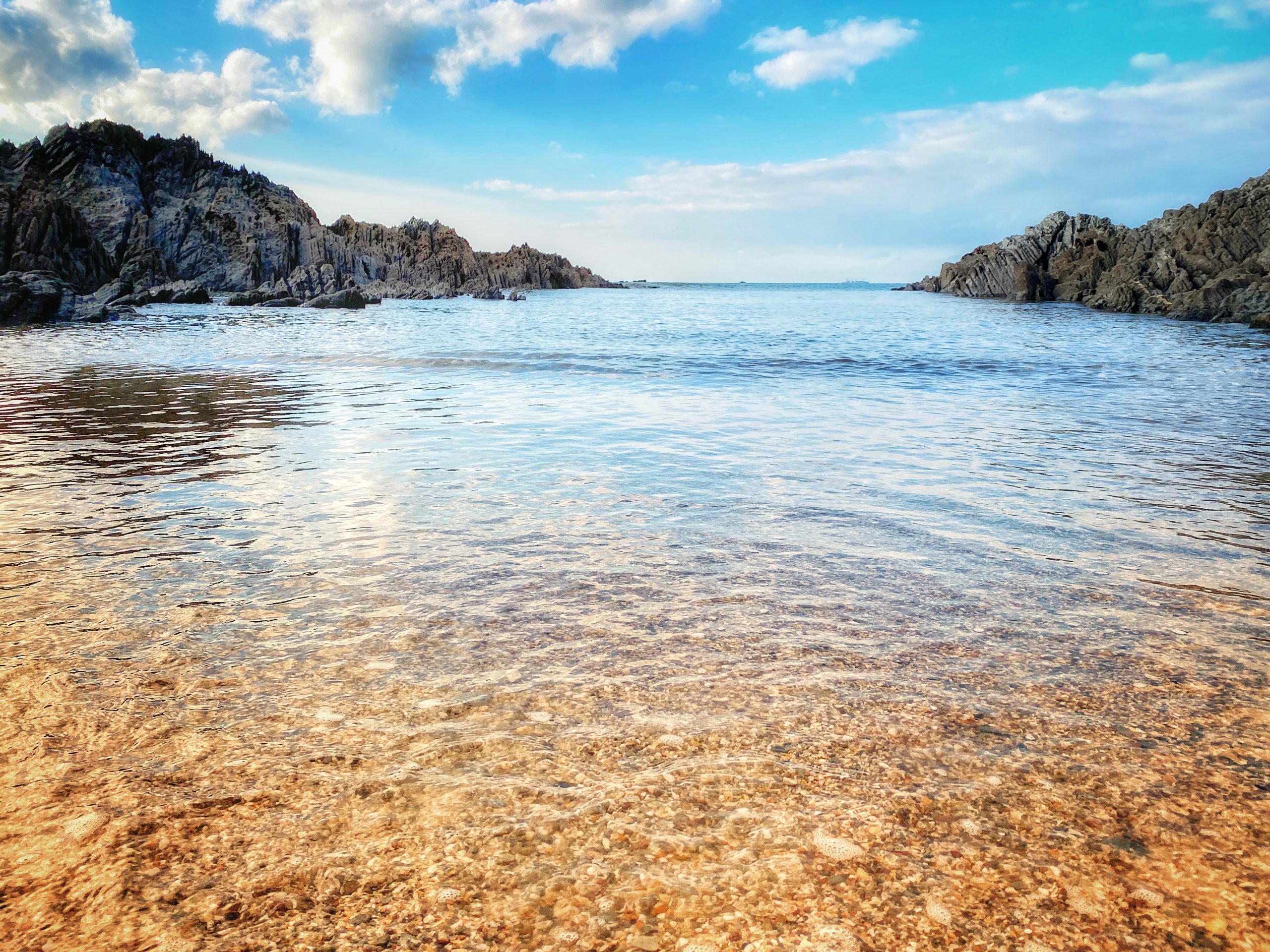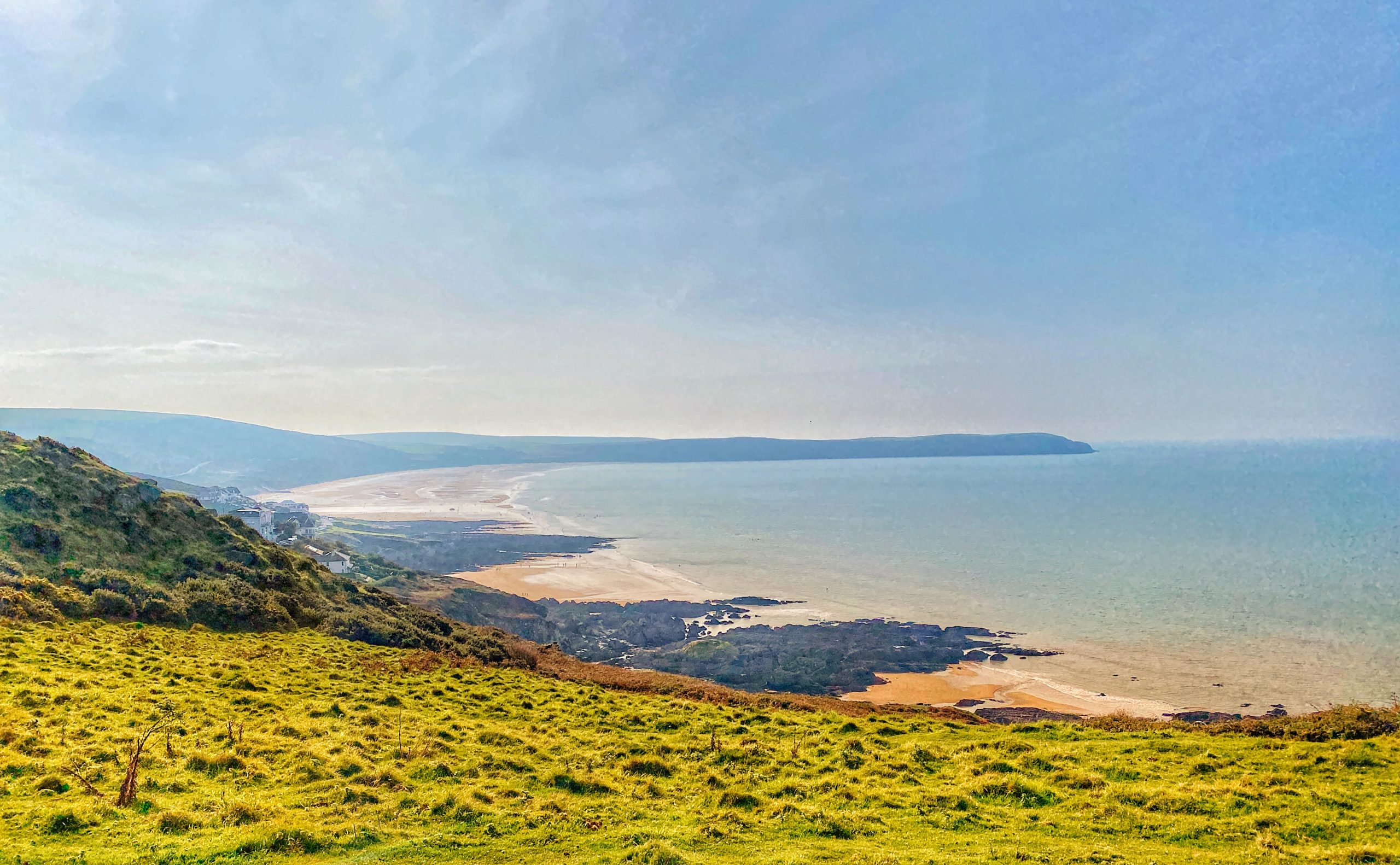 We arrived just before the campsite reception closed at 5pm. We were given the gate code and a map and then made our way to our pitch. When we came here last summer, it was incredibly busy, so we stayed in the camping field which had an amazing view of the sea. This time, though, we opted for an electric pitch which didn't have any view at all – but it was just a short walk to the camping field, which led to the coast path. Once settled, we walked the dog along the coast path and then ended up in the village of Mortehoe (pronounced Mort Hoe, not Mortyhoe). We stopped at the Chichester Pub for a drink and were lucky to get a 'dog-friendly' table inside, so ate there too. Our 'Sober October' got dropped as we ordered wine and IPA beer with our burger & crab salad – both very good. Then it was back to the van to watch Summer Holiday and a documentary about Cliff Richard.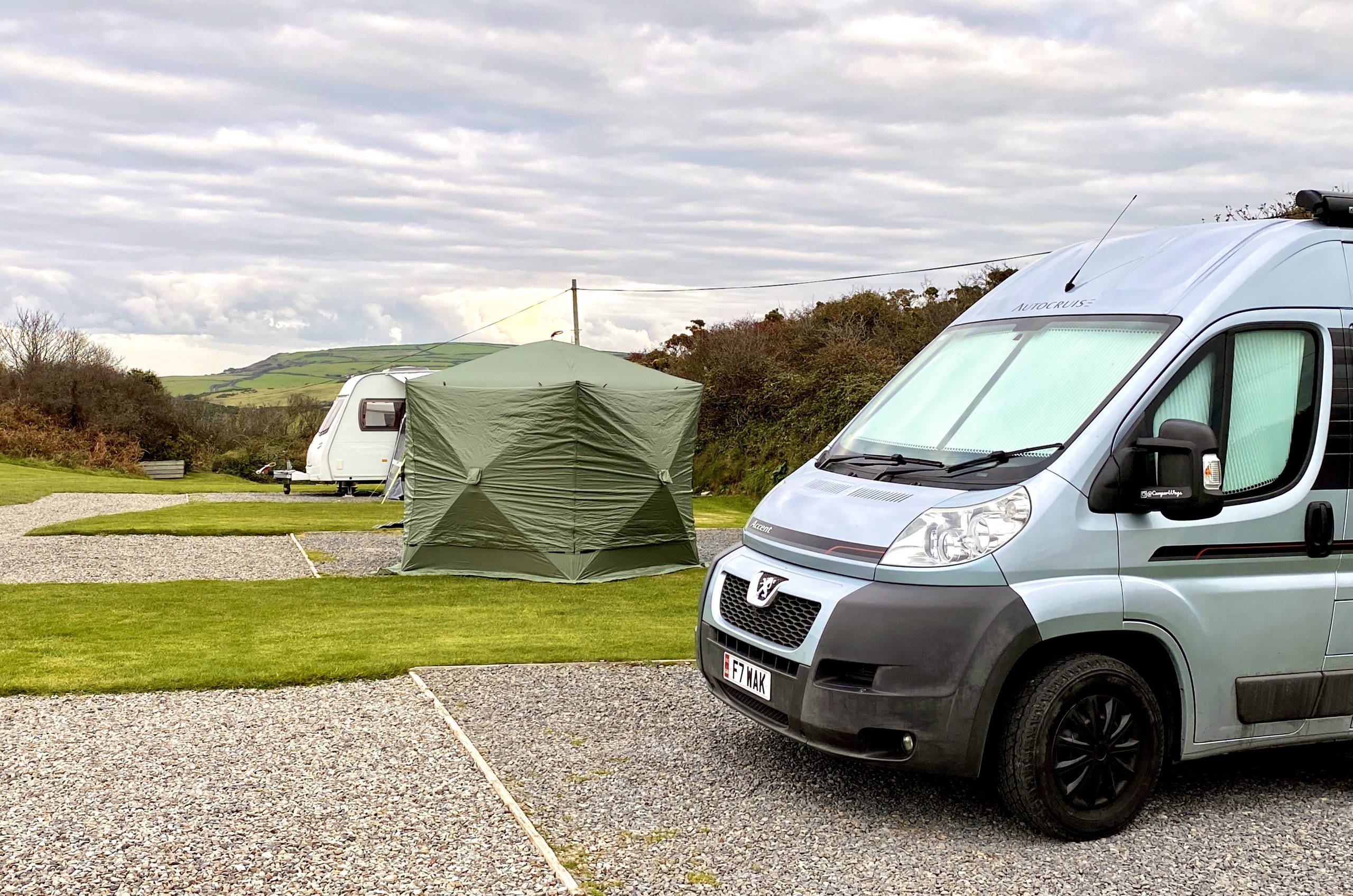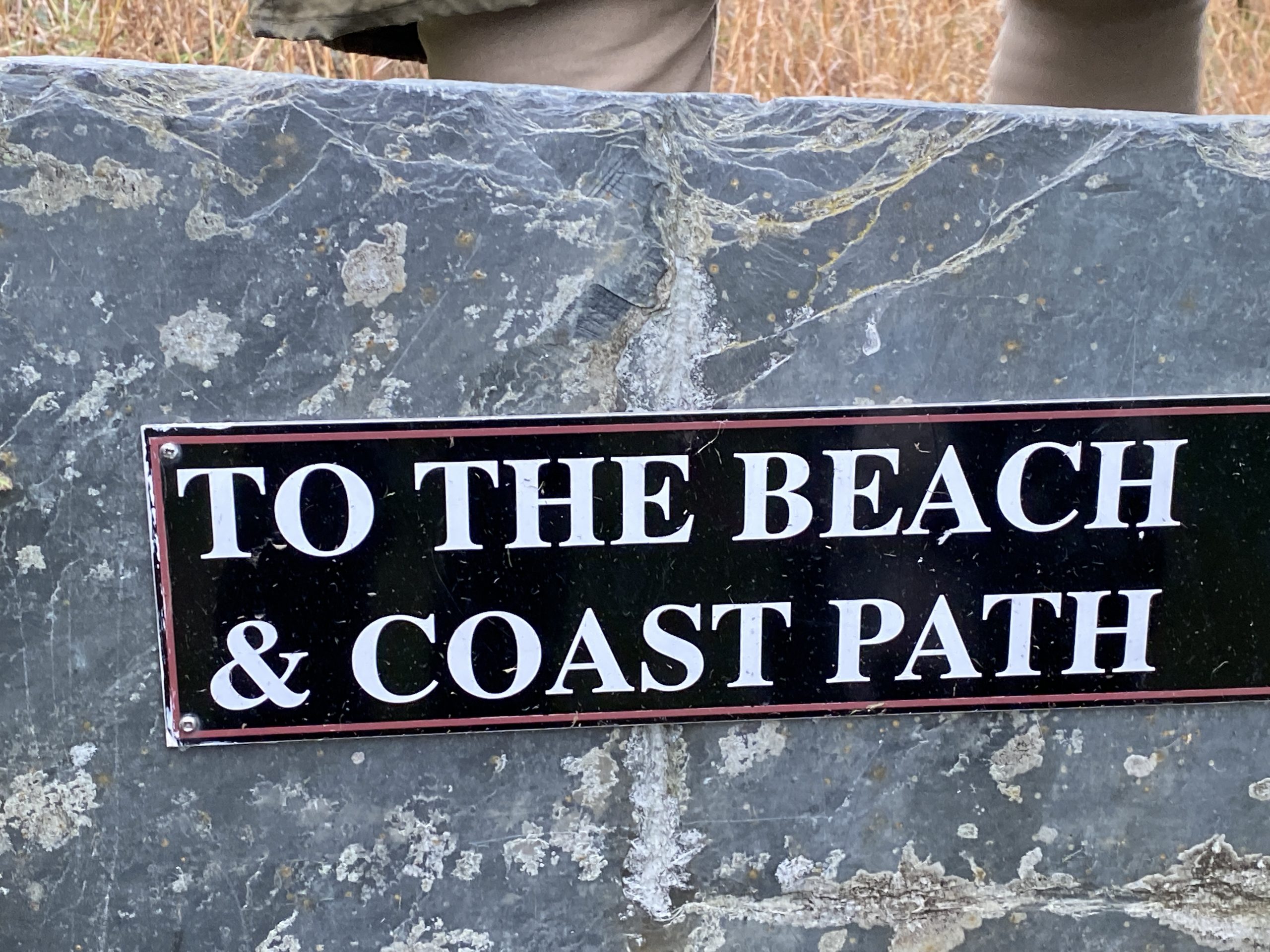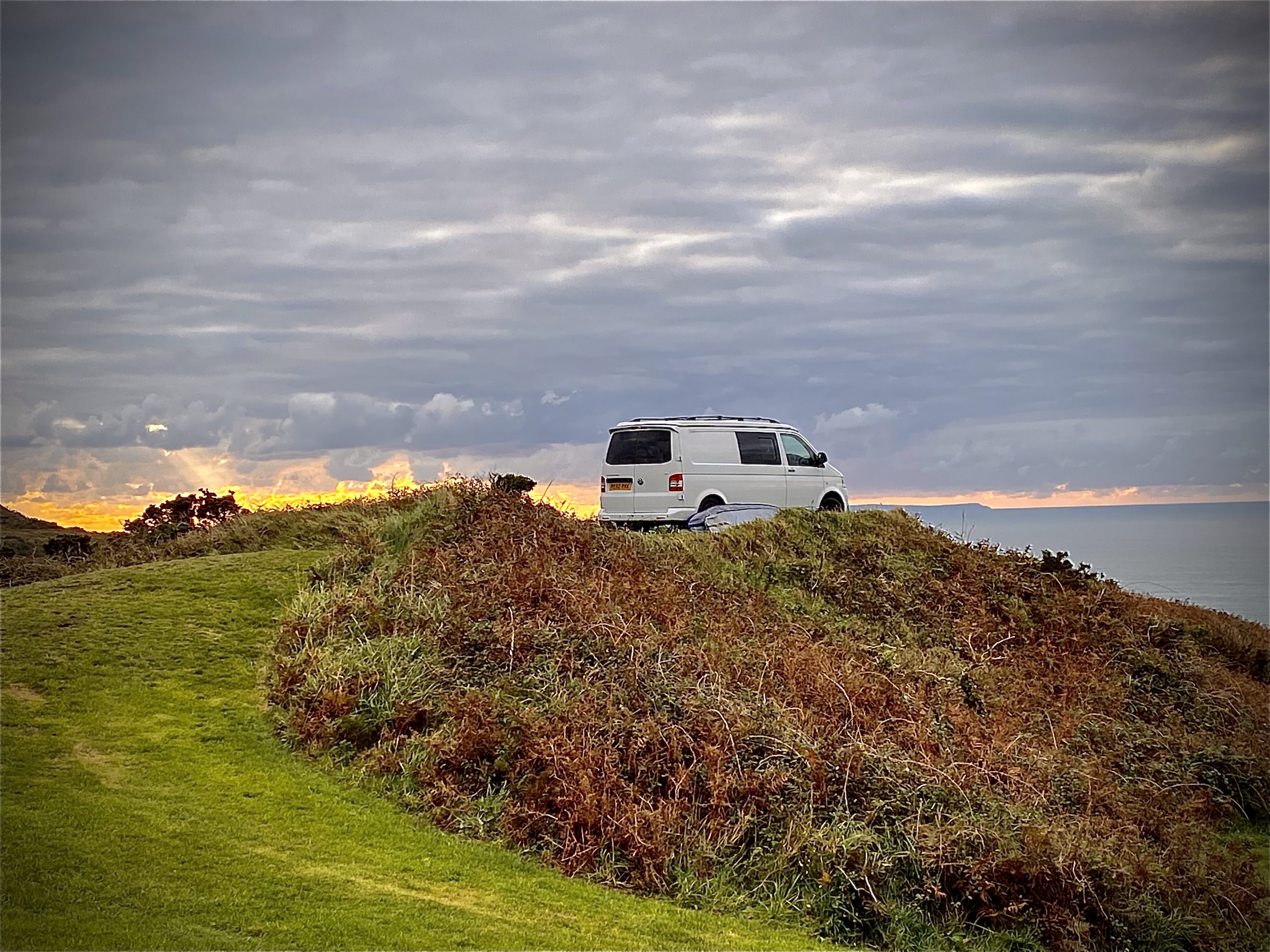 The next day (Saturday) we had breakfast in the van, then walked along the coast path to Rockham Bay (which was closed due to rock falls) then on to Bull Point lighthouse before turning back along the road to the lighthouse, which brought us back to campsite without having to retrace our steps. Obviously the fresh air and walking had made us tired so we both slept for an hour or so. Then we drove into Woolacombe and parked in the main car park (£3 for the afternoon). We had a quick wander around Woolacombe, bought a pasty which we ate in the van. Then we walked along the row of camper vans (which appeared to be parked up for surfing and camping along the front). We drove back to the campsite and Sara cooked Piri Piri Chicken. We watched some TV and then went to bed. Both of us were not quite with-it all day and so an early night was probably best.
In the morning we set off again on foot towards Woolacombe. Then tried to walk back along the coast path but, in the end, took a more obvious route back to the campsite. We packed up the van and left the site just after midday, arriving home at about 4pm.
Moretehoe is a lovely village. Woolacombe was very busy considering it was the latter half of October. In fact the car park attendant said it was 'like August'! I'm sure we'll go back to Marte Farm again in the future.