Finally – we're allowed to travel and stay overnight again!
We booked a 3 night trip to Marazion as soon as we heard the the Covid restrictions were being partially lifted. When we booked – and right up until the time we were due to leave, we had two dogs (our dog Bowie – and Roy, the old, blind ex-working-sheepdog, that we adopted a few weeks earlier. The day before we had planned to go, Roy became ill. He had some kind of stroke or seizure which left him unable to walk. We decided to wait and see if he recovered. He didn't.
So, it was with really heavy hearts that we buried Roy – and then got straight into the van and set off. That might sound a bit callous – but we always knew that Roy could go at any time. We hope that the time he spent with us was reasonably happy.
One of the reasons for heading to Marazion, was so that I could try and photograph Mount St Michael. We'd recently ordered a canvas print of one my shots of Mont St Michel from our French trip and thought it might be nice to get a machine one from the UK version of the island.
We arrived in Marazion at about 5.30 and were met by the very friendly people at the Caravan & Motorhome Club site. We picked our pitch and hooked up. We then walked the dog and took a card to post to Sara's brother. It transpired that the postbox was directly opposite a pub – which was open with people sitting outside. There was one table free. We ordered some drinks and toasted Roy.
Actually, it was pretty chilly outside the Crown Inn, so we just had the one drink and walked back to the site.
The next day (Saturday) we were booked into the Minack Theatre for a tour. So we first went down to Marazion again and walked right up to the gates of St Michaels Mount. Because of Covid, it is closed to visitors but we took some nice pics along the Causeway. Then we drove to Minack and had a look round.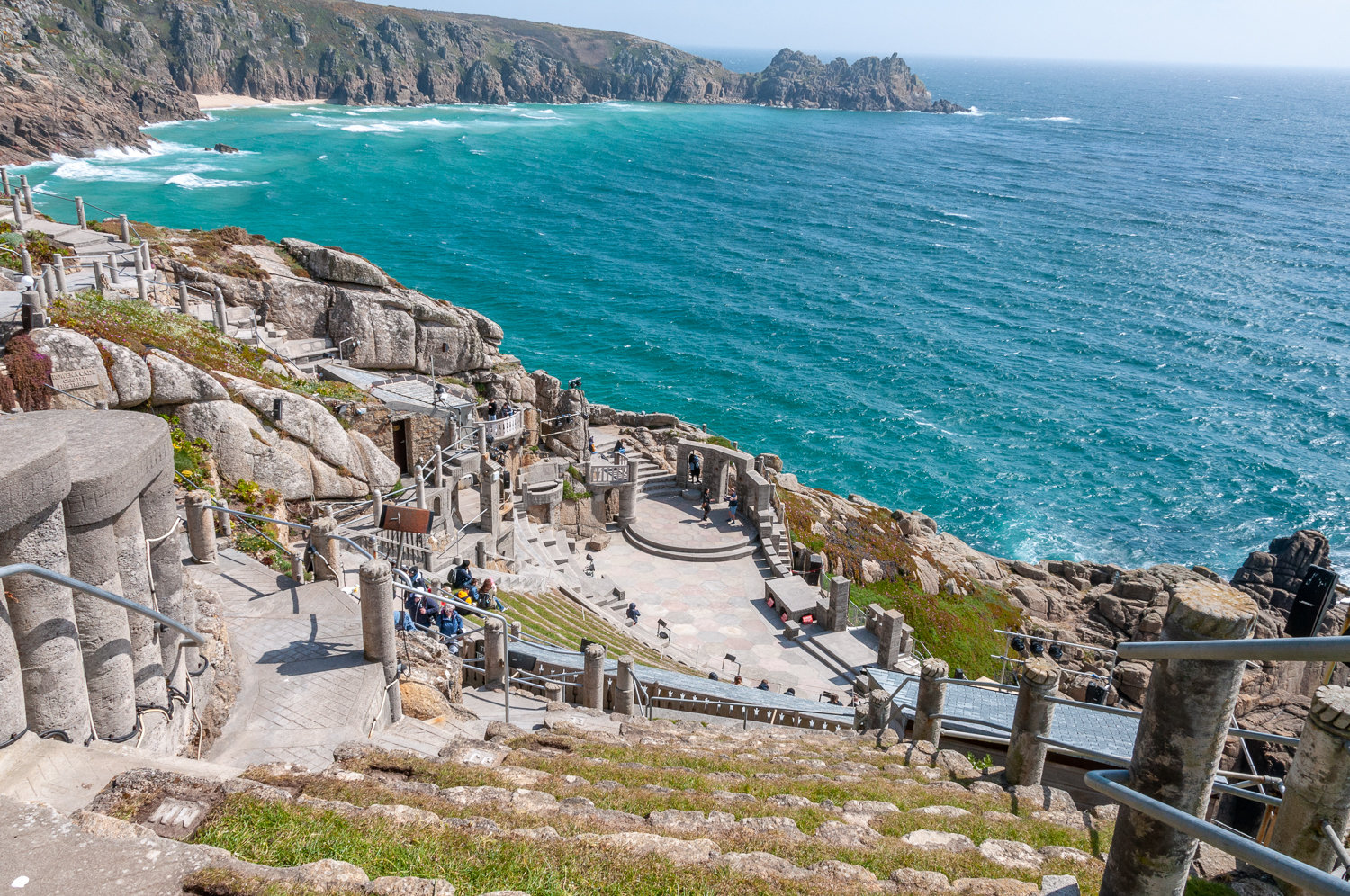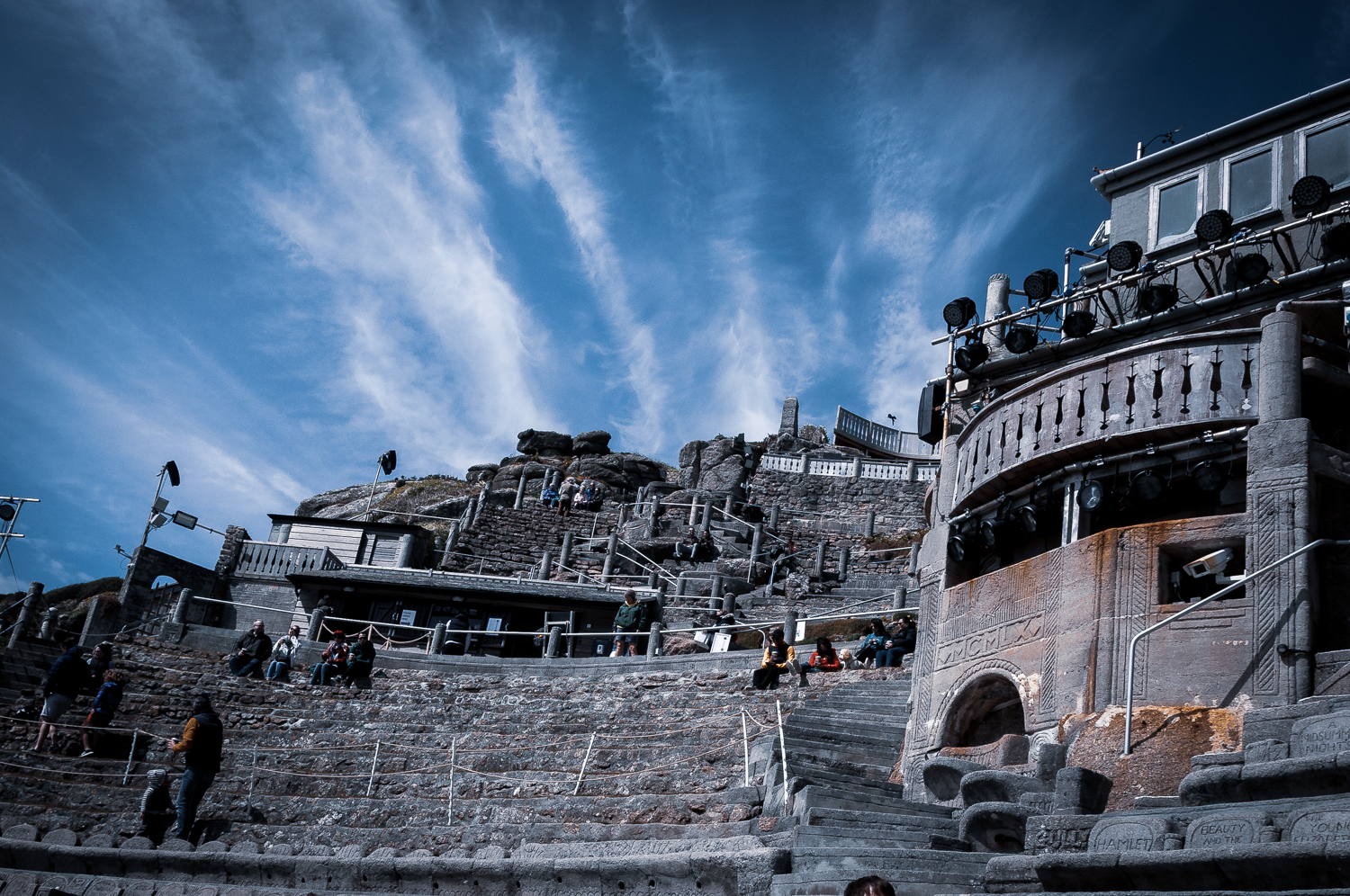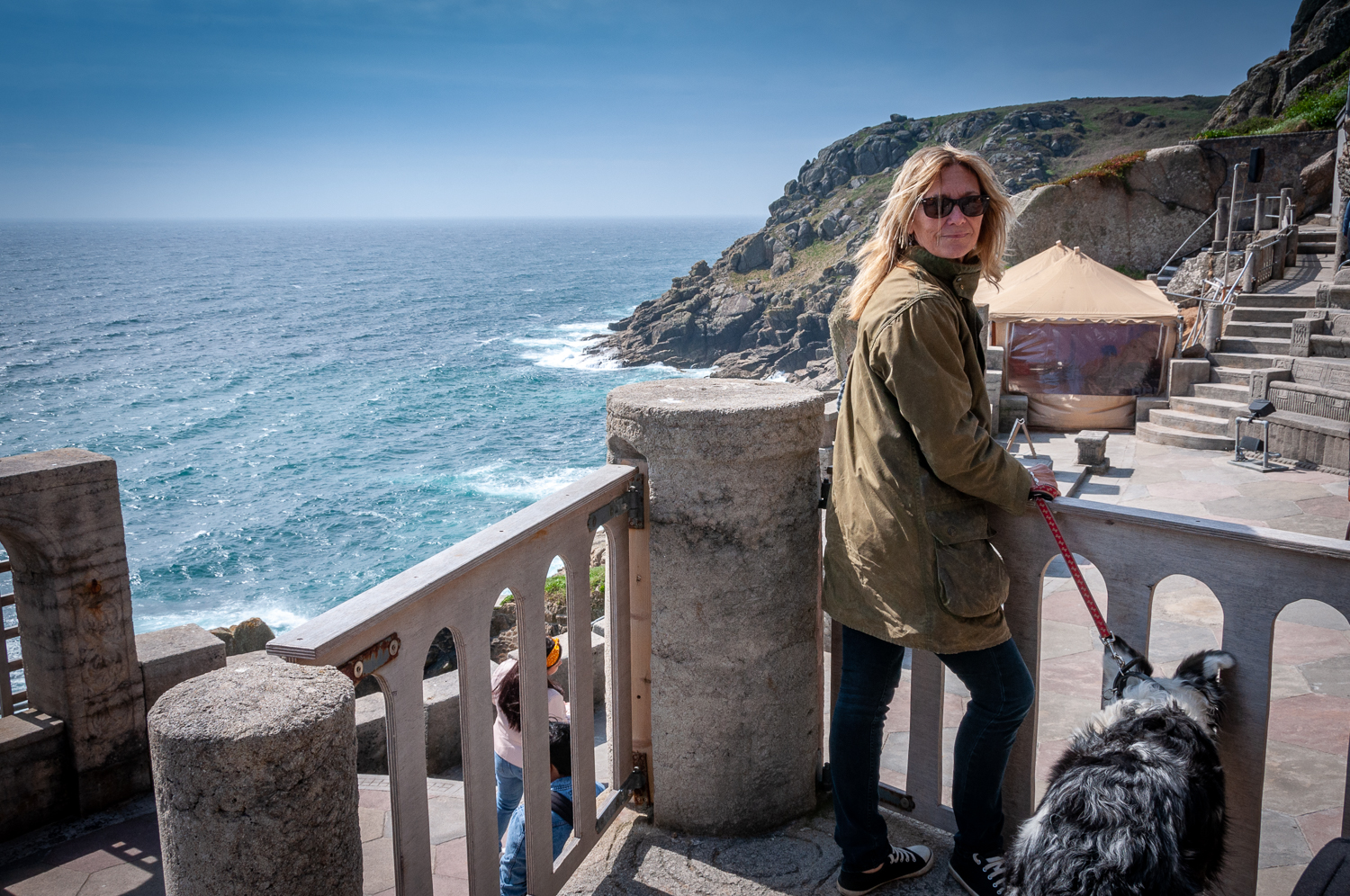 Minack was a real surprise. I had always wanted to visit it – preferably to see a play but, due to Covid, there aren't any performances at the moment. It was bigger than I imagined and even more impressive (and bonkers) than I thought it would be. We walked all round it, sat in various parts of it. I guess that in the summer, at night, with the sea breaking on the rocks below, it would be absolutely magical. We will return and see a performance there one day…
Then we drove down the hill to Porthcurno beach. The car park was free (one benefit of Covid). The sea was crashing onto the beach. Lovely sand. All spoilt by a little brat swearing a few yards away from us. We walked back to the van and then drove to Lands End. 
I knew Lands End would be a disappointment – as I had been there before but it would be a shame to get so far down the country and not visit it while we were there…
After Lands End we drove back to Marazion. We parked up by the beach and Sara had a sleep.I was watching the comings and goings at the field opposite. We found out afterwards that the Game of Thrones prequel is about to be filmed there and I think what I was looking at was where the cast and crew would be based while shooting. Apparently part of it will be filmed on St Michaels Mount – another reason why they wouldn't let us in!
Later on we walked up the beach and found the fish & chip shop. We ate it in the van back at the beach. Then back to the campsite.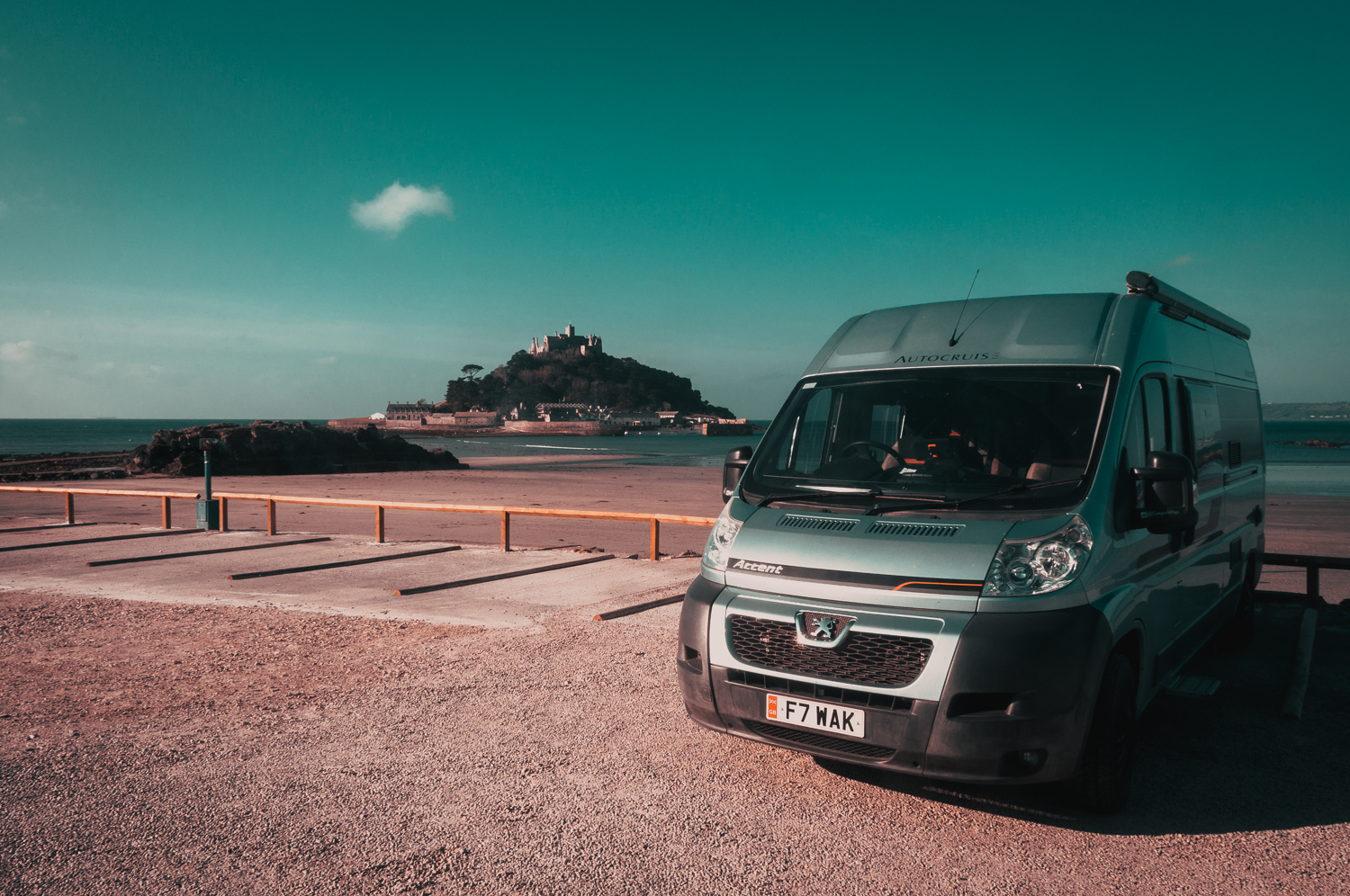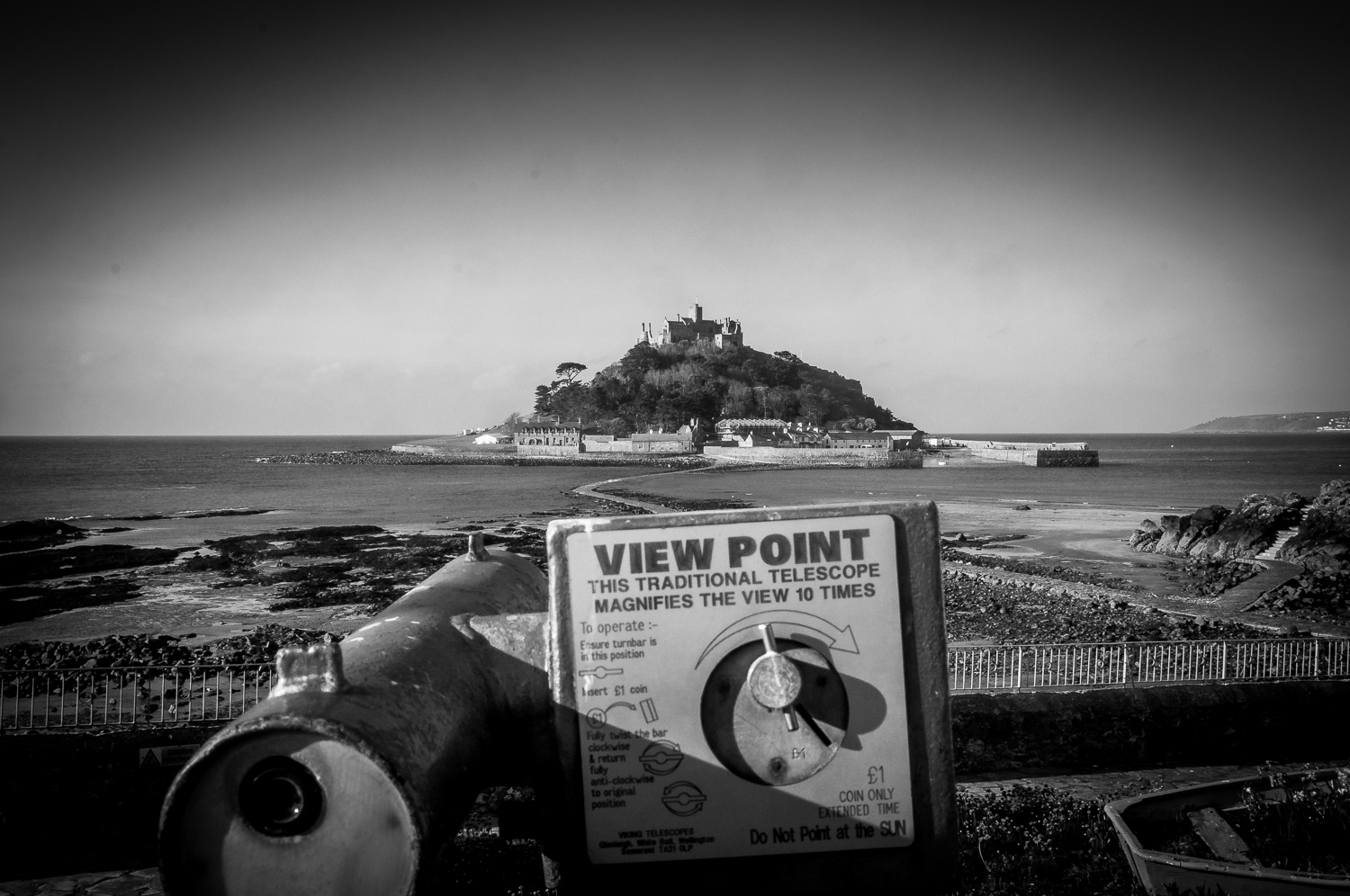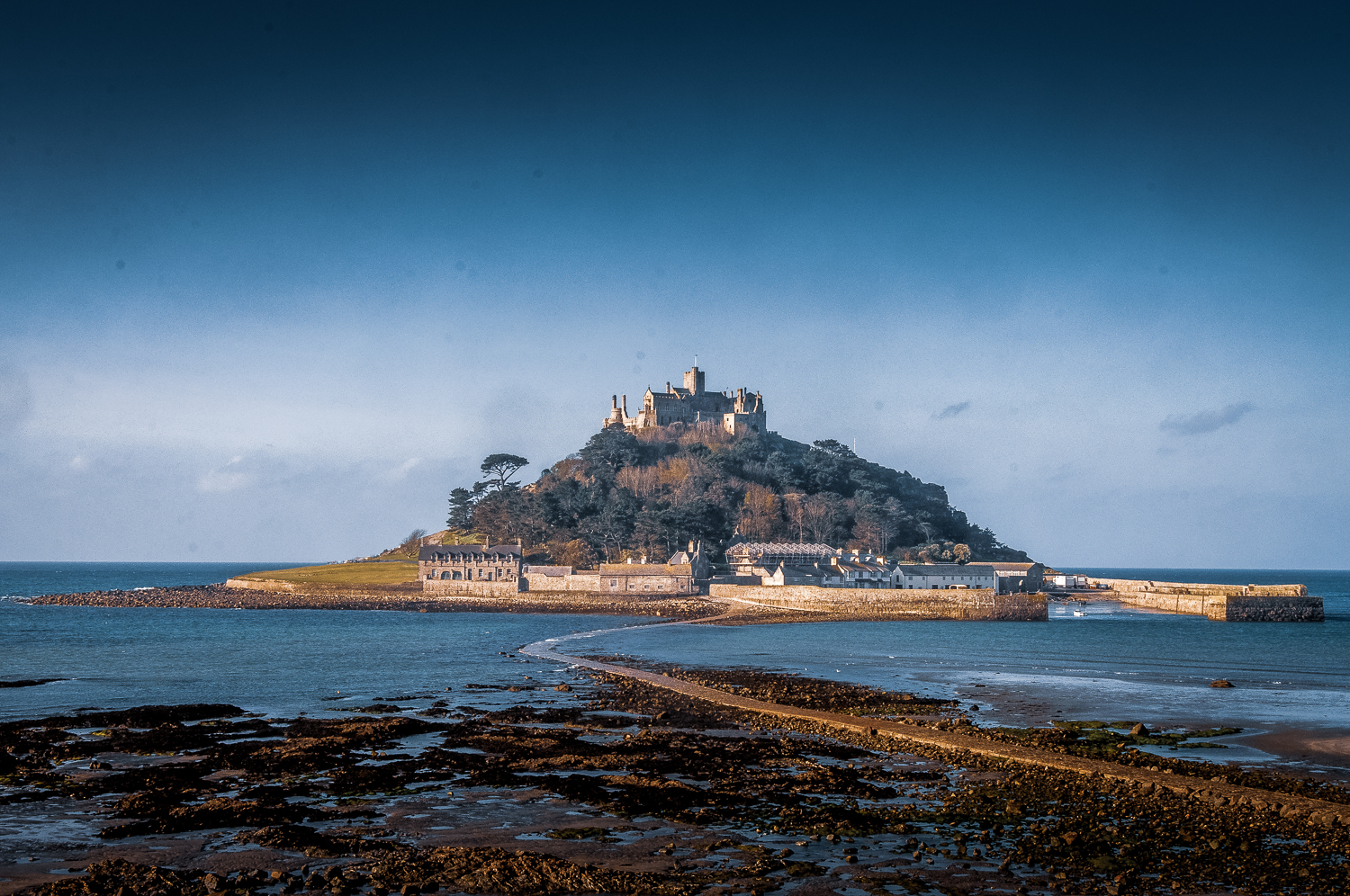 I really wanted to photograph St Michaels Mount at sunrise (or sunset). The sunset hadn't been very impressive and it was in the wrong place! So we decided to get up really early to catch the sunrise. Sara woke me up at 4.30am – but a few beers too many the night before meant that all I wanted to do was sleep. We finally got up at about 7.30 and left the site, and drove back to Marazion. We were too late for sunrise but we did get a good position on the beach car park and took a few more pics. We stayed for a while using the van for coffee and bacon sandwiches etc – then we set off for home. 
It was a whistle-stop tour of that area, shorter because of Roy's death, but it was great yo get away. We will return.