France – Normandy March 2020
One of the driving reasons for investing in the camper van was so that we could re-visit the Italian lakes which was just one of the places we travelled to on our 'European Tour' when we first got together 25 years ago. So, with work going quiet in the middle of March, it seemed like a good time to embark on our first European trip. We had hoped to spend about 3 weeks there and potentially get as far as Sicily. However, the CoronaVirus had other ideas. In February, when we decided to firm up our plans, Italy was out. The virus was worse there than anywhere else in Europe. 
So we decided just to pop over to France instead, and spend a week or so pottering around in the North. We weren't even sure about how long we wanted to stay for, so we just booked a one-way ticket. We also booked a campsite which, by chance, was advertising in the Caravan Club magazine. We booked the Eurotunnel, as I had never been on it and it seemed like a good opportunity to try it out. It's a bit more expensive than the ferry (after adding the dog at £20 extra each way), but not prohibitively so, and the journey is shorter, and simpler.
Day 1. Worcester to Le Crotoy
We set out on Saturday March 14th at about 9.30, arriving at Folkestone at about 1.30. Everything went smoothly and we were on the train without having to wait too long. The actual crossing was amazingly quiet, smooth and quick – all in all, a much nicer experience than going on the ferry. We stayed in the van. On arriving in Calais we drove towards Abbeville (which we had been advised was a good stopping point on the way to Mortain). Using Park4Night we found a couple of potential places to stay. We drove to the first one, in Le Crotoy and attempted to park up near the seafront, but a miserable old French lady came rushing out of her house and told us it was 'interdit' (forbidden). I don't think she was right, she just didn't want a camper van outside her house. Anyway we drove away and found the official Camping Car Park. It's a rather sad and neglected, sandy car park behind the dunes and charges 7 euros for overnight parking. It was supposed to have electricity and water – but the machine wasn't working. I suspect it's been broken for a while… But there was plenty of room, it was quiet, and it was right next to the beach!
We walked the dog along the flat beach in the evening. The tide was out some distance. There were kite surfers on the horizon, and a few other people out with dogs. In the village of Le Crotoy, we stopped at a bar opposite a seafood stall, and had a couple of drinks before walking back with a stunning sunset behind us. Back at the van, Sara heated up some soup which was very nice, plus some cheese & biscuits. With no electricity, there was no tv or dvd so we listened to the radio (using our new bluetooth speaker, which turned out to be a good purchase). 
Day 2. Le Crotoy to Mortain
After a decent nights sleep, Sara took the dog for another walk along the beach (while I emptied the toilet cassette in the provided place).  We then set off for Mortain, which is where the site we had booked, was near.  Originally we thought we might take in some of the sights along the way, but it turned out to be further away than we first thought so it took us nearly the rest of the day (with a couple of stops for diesel, food etc) to get to the camping place at Les Taupinieres near Mortain. The owner, Bel opened the gate for us and showed us the hard pitch where we could park, and then where the toilets, showers etc were. Glad to be parked up, we walked the dog along the nearby lane, then had beer/wine etc while Sara cooked ravioli. The TV worked here – but there was only sound on one of the French channels so we watched 'In Bruges' again. I'd forgotten what a good film it was. After that we went to bed – and it rained quite heavily in the night.
Day 3. Mont St Michel
In the morning it was sunny and really quite nice. We showered and had some brioche for breakfast. We walked the dog up to the local village which was almost deserted. We asked Bel if this was because of the virus – but apparently it's always like that on a Monday! After ringing the vets and booking the dog in for his passport check and tapeworm tablet, we then drove for an hour or so to Mont Saint Michel – as I wanted to take some photos of it. We stopped on the way at a Carrefour and stocked up with food etc. As you drive towards Mont Saint Michel, the land flattens out and the Island mysteriously rises above the land, so you can see the destination from some distance away. When we arrived, we had to use the official parking areas. We mistakenly parked up in the lorry park but a French attendant on a bike came and helped us get out so we could park in the right place (for 12 euros). We then walked for about 30 minutes to get to the Island. Again, it was virtually deserted. The shops and restaurants were closed. We managed to get a coffee from a vending machine. We walked to the top and admired the stunning view across the bay. It was slightly eery. When we've been there before it was rammed with people and it makes you realise that without the people, shops and businesses, and the sounds and smells of activity, it's just not the same. Anyway it was still magical and I'm glad we went. All the time, one the radio though, we are hearing more reports of countries closing their borders and more restrictions on movement. That night we heard that France would be closing its border so we decided that would have to return. We had burgers in French baguette for tea and watched 3 short films starring Rik Mayall. 
Day 4. Mortain to Worcester
The next morning (Tuesday 17th March) we booked the Eurotunnel home. The advice from the UK Government was that UK nationals could still cross back to the UK but also needed to leave 24 hours after the tapeworm tablet – so the earliest we could return would be Wednesday 18th. It was a pity to cut this short but coronavirus events seem to be moving a lot quicker than we could have anticipated. Our appointment at he French vets was at 2.30pm, so in the morning we just stayed at Les Taupinieres. We met Kev (Bel's husband). I'd read that in order to travel in France we now needed a form stating the reason why we were on the road. But we could not print the form off. Kev said that it would be unlikely that we would need it, as it was obvious that we were just returning home. So at about 1pm we, packed up, said goodbye to Bel & Kev and set off for the vets. Unfortunately we had the old address and so parked up outside an empty premises. Sara called them and they told her that they had moved. Still none the wiser, we asked a passer-by who pointed down the road. Leaving the van parked up, we (and Bowie) walked for about half a mile until we found the new (very fancy) Vet centre. They would only allow one of us in (due to the virus restrictions) so I walked all the way back to the van and then drove it back to the vets. A few minutes later Sara reappeared with Bowi's dog passport updated plus a copy of the travel form.The vet said we'd need it.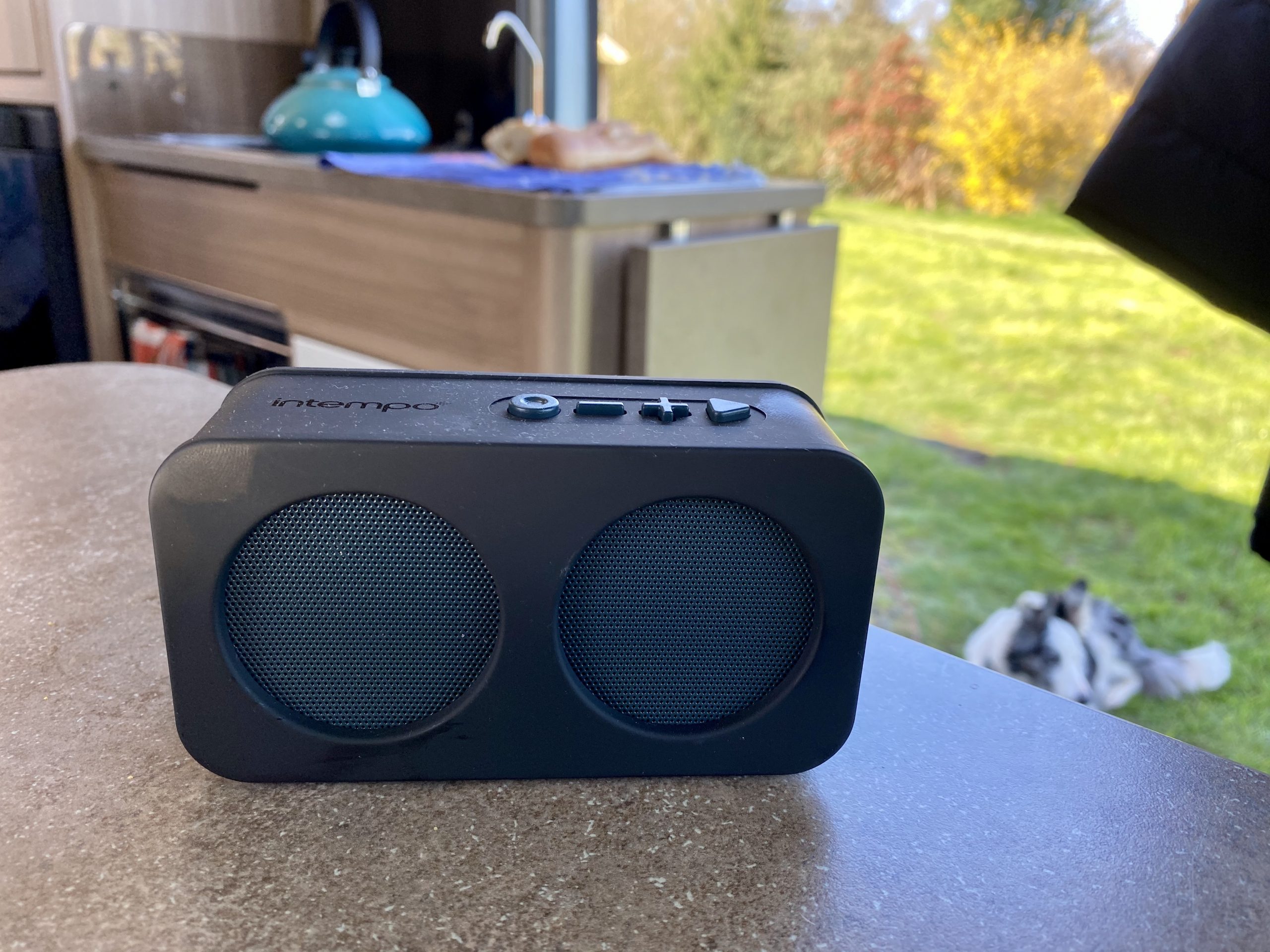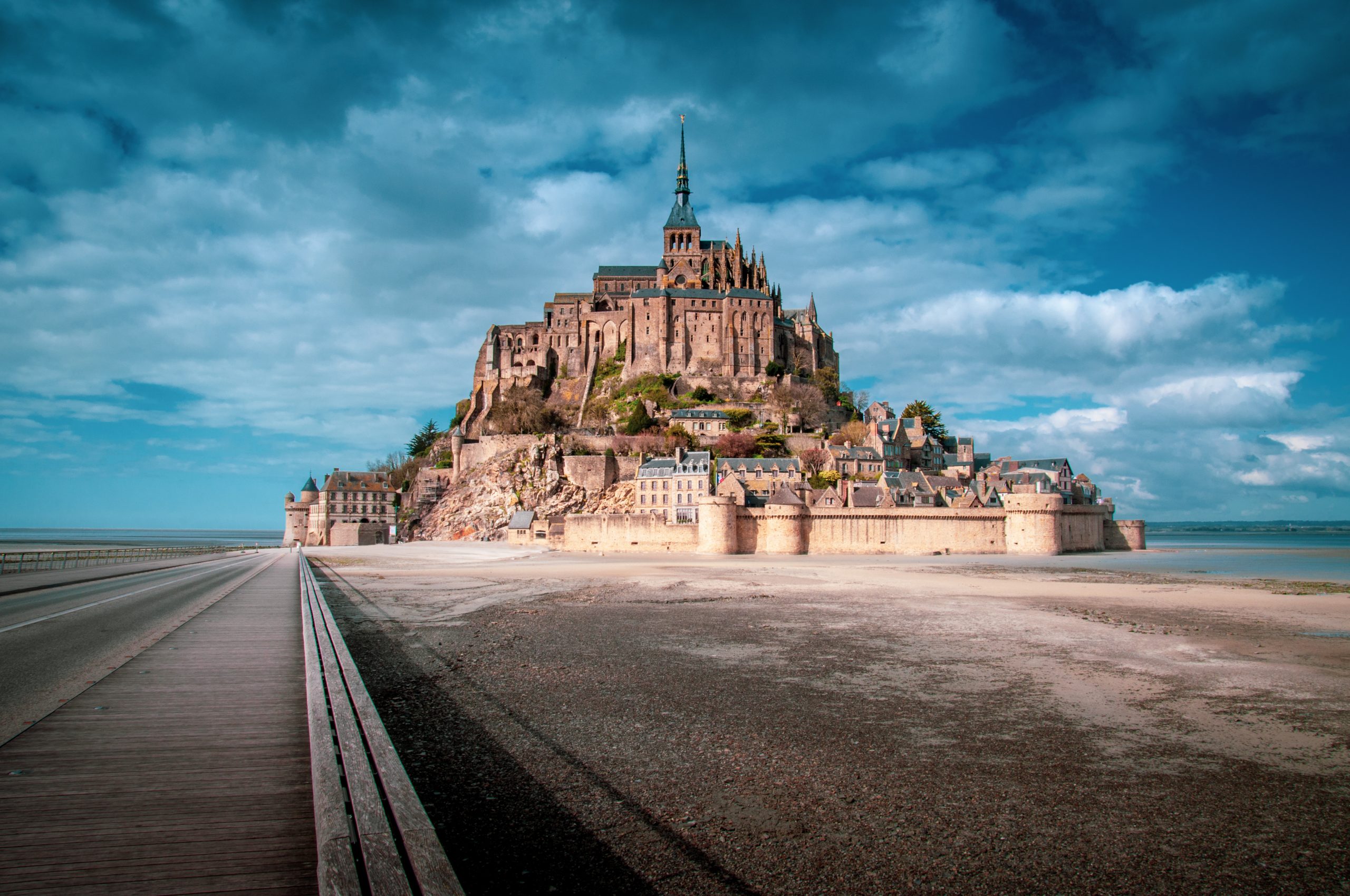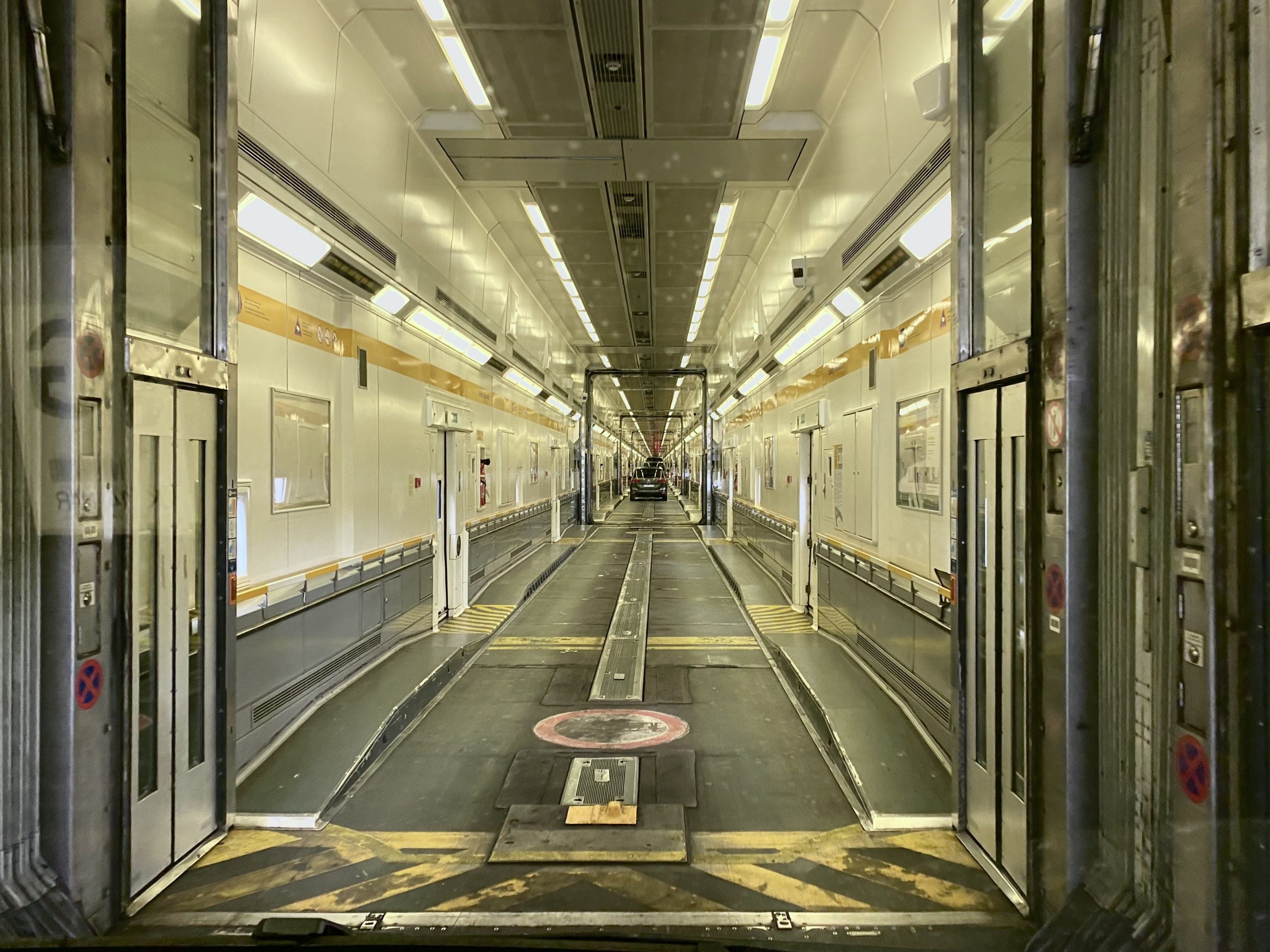 Once back aboard, we set off for home. As well as the vet stamping Bowie's dog passport, she'd also given him a thorough check up. She discovered that he has a heart murmur, which is a little worrying. It's possible that if he gets really stressed, or his heart rate shoots up, he could have some sort of heart attack. Let's hope he stays okay for a few more years yet…
The roads in France were much quieter because of the lockdown now in place. It was a good job the vet printed off the travel form, as we had to pass through several police checkpoints, and had to show the paperwork. I suspect we would have been fine, and we heard afterwards that for the first day, the police weren't issuing fines, but in subsequent days it turns out that the French police have fined thousands of people.
As we couldn't travel for 24 hours (because that's how long the dog's tapeworm tablets take to take effect) we did wonder whether we should aim to park up for the night somewhere along our route to Calais. But, having seen the numbers of police out and about, we decided to press on and aim straight for Calais. We fully expected to have to sleep overnight near Calais and then get our Eurotunnel booking in the evening. We stopped at the same motorway services (the only one that was open) as we had stopped at on our way down. This time, though, the cafe and shop were closed. The door near the toilets was unlocked though, so we used them. This was the first time that we began to make sure we didn't touch anything…
We drove to Calais, watching the sun set. On the way, we began to ponder how this was all going to pan out. Clearly, the UK would be following the lockdown soon (it actually started on March 23rd, five days after we got back). Our daughters were due to come for Mother's Day and they ended up being locked down at home (rather than at their uni's). The lockdown would almost certainly mean the end of our work and it felt possible, as we drove, that we might not work again. Quite a sobering thought..
We arrived at the Calais Eurotunnel port at about 9pm. We drove straight to the pet centre. Lots of camper vans were parked all over the place. Obviously, everyone was doing the same as us, and trying to get home. We registered Bowie at the pet centre. We then expected to park up and wait for 24 hours before we could travel. However, the Eurotunnel person contacted DEFRA in the UK on our behalf and then we had to speak to someone there who authorised us to travel (even though the tapeworm tablets had to had their 24 hours). We didn't expect this. Then we walked around the Eurotunnel port until (in the 'do not enter' zone) we found a ticket office, where another amazingly helpful person changed our ticket. We boarded the Eurotunnel train less than 20 minutes later. Unbelievable! Everyone at Eurotunnel deserves such praise for helping people to get home. (I tweeted something along those lines and got an appreciative reply from their social media person!). As before, the crossing was swift and smooth. We arrived at Folkestone at about 11pm and drove back to Worcester, stopping once for coffee. Very relieved t have got home safely – but a bit sad to have to cut our trip short.
Learnings from this trip? Eurotunnel is great. So much quicker and easier than the ferry. We had everything we needed for the trip to France. We hadn't forgotten anything. And finally, to consider the political situation before setting out. The timing of our trip was unusual. No-one could have forseen what was going to happen. But I'm glad we were able to get back. Much as we like campervanning, we're not ready to be doing it full-time in a foreign country, where a lockdown has happened…