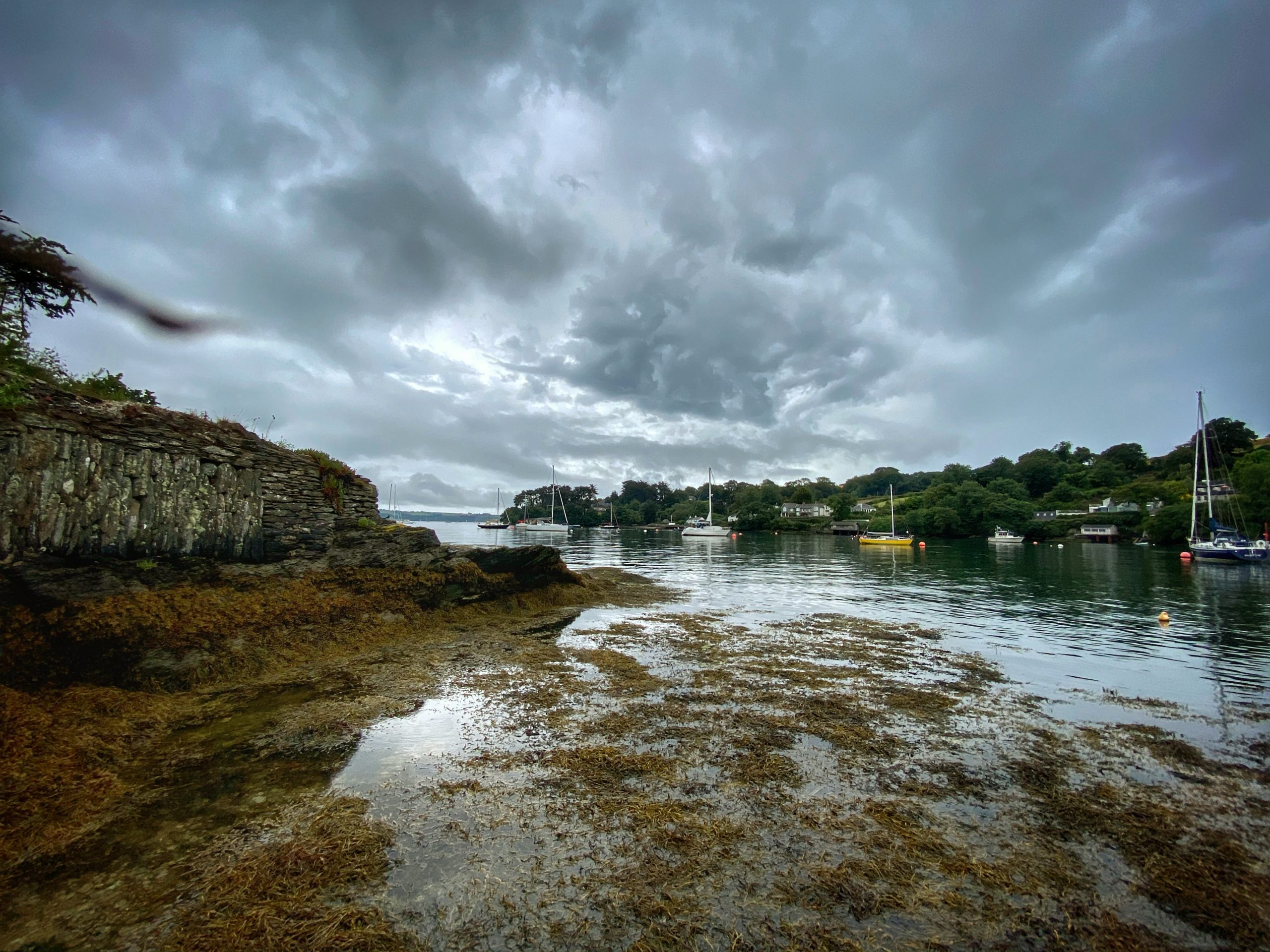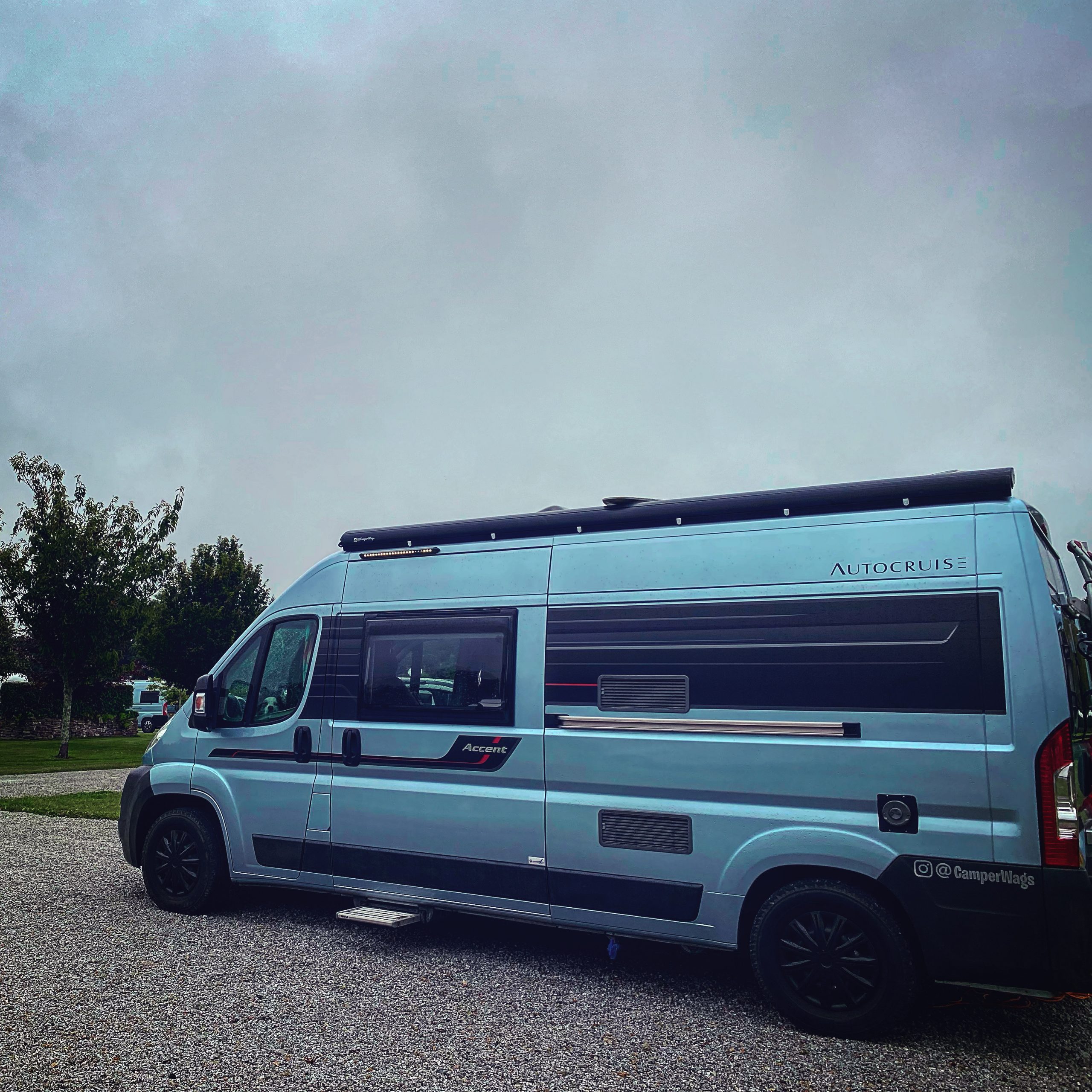 Finally we managed to get away for a proper weekend away in the van. After weeks of lockdown when we couldn't travel, we then found ourselves too busy with work to get away – until this last weekend when we suddenly found a window of free time.
The next problem was finding somewhere we wanted to visit that had availability at a campsite ( nearly everywhere we tried was fully booked – as it is the school summer holidays after all!)
After getting nowhere, we suddenly remembered that we had a bit of credit with Carnon Downs Caravan Park (as we'd had to cancel a pre-bookedtrip when our daughter's graduation ceremony was cancelled due to the virus). I emailed them – and the. Called . Simon, the manage, said they did have some availability – so we booked 2 nights. With you ur £20 credit plus the Government's vat reduction, the 2. nights cost about £38 – Bargain!
We drove down n Friday (in the rain) and arrived at about 5pm. We parked up and chilled out. The journey down had taken about 5 hours so we don't dn't really want to do any more driving.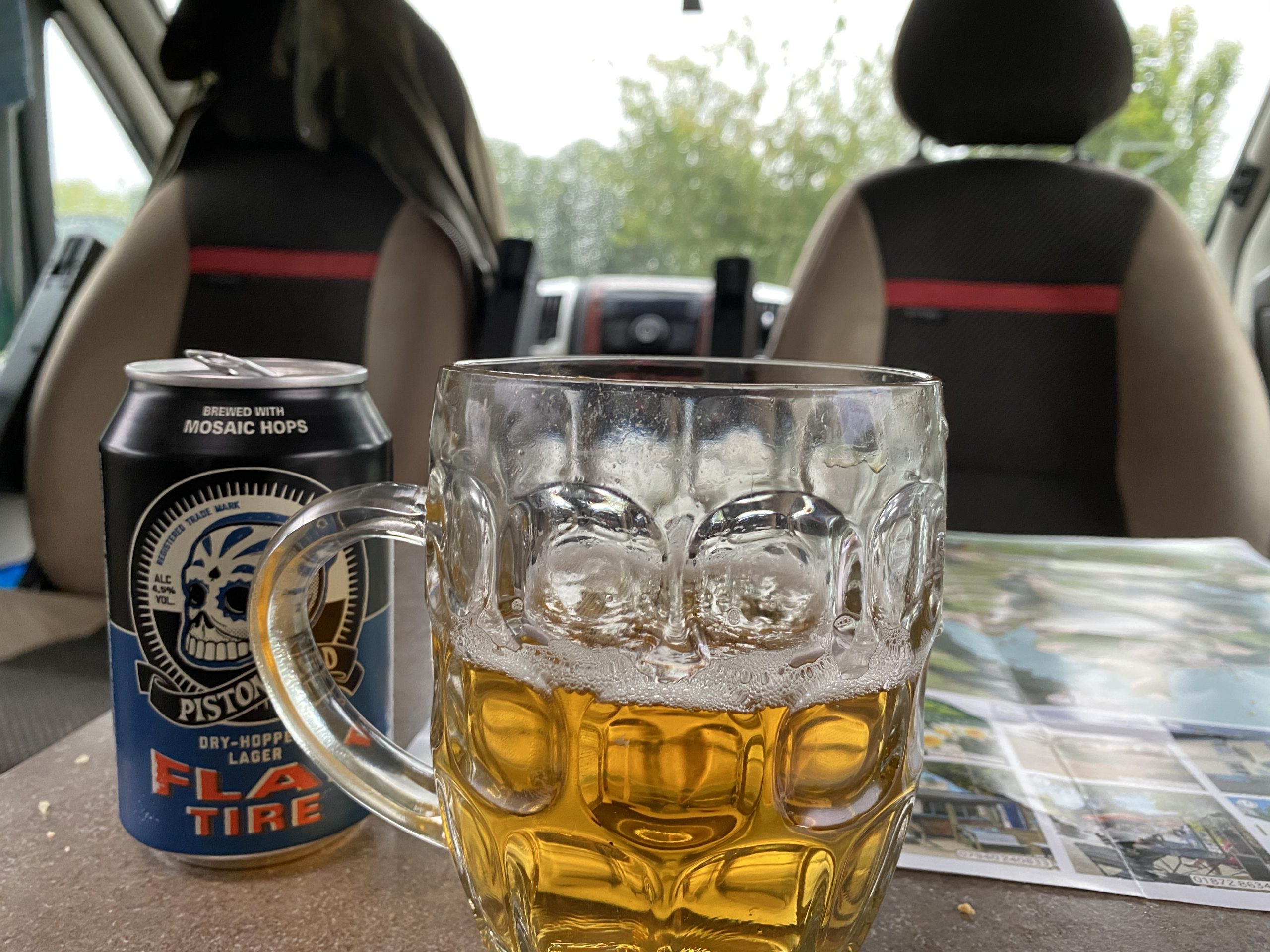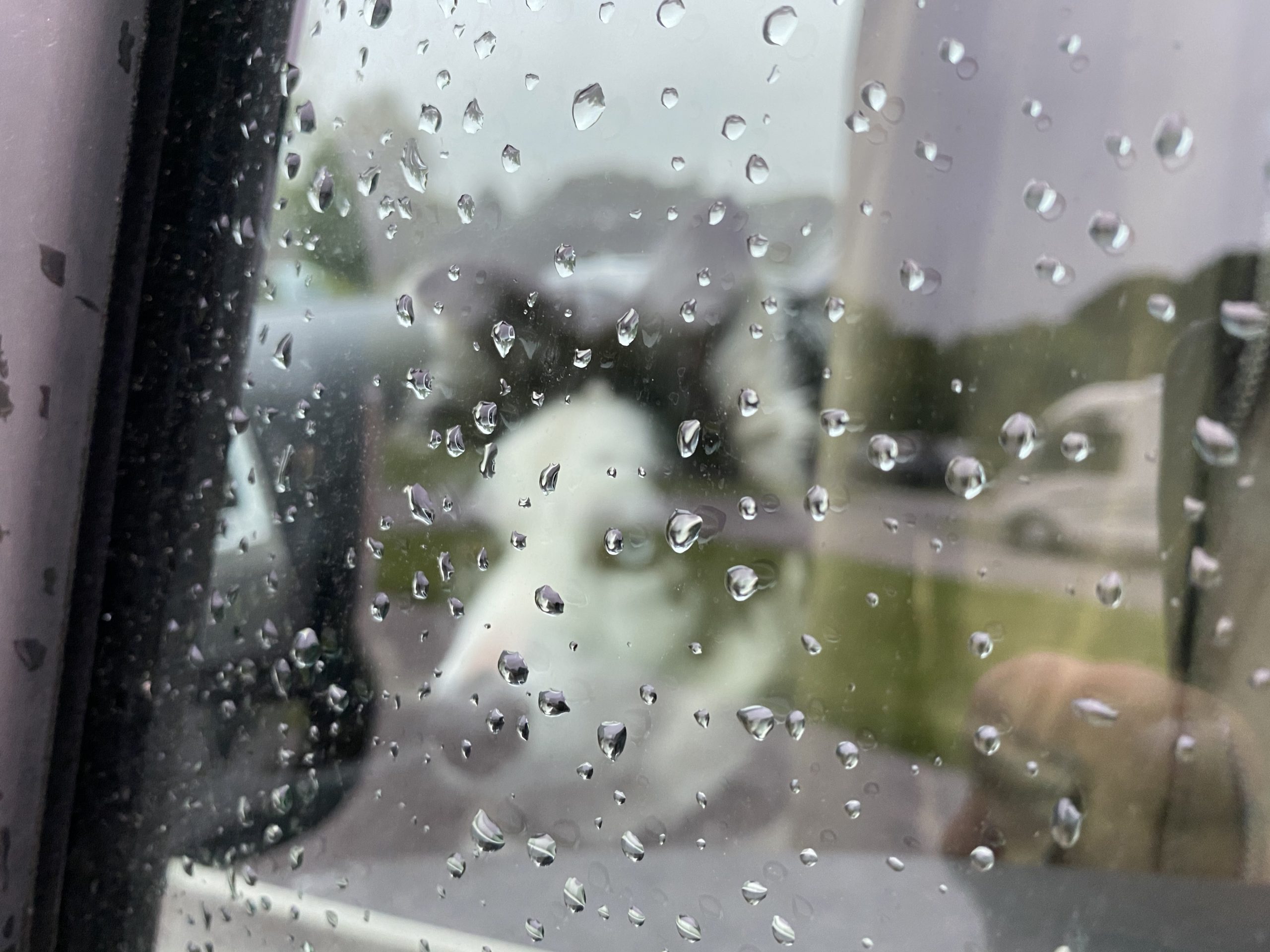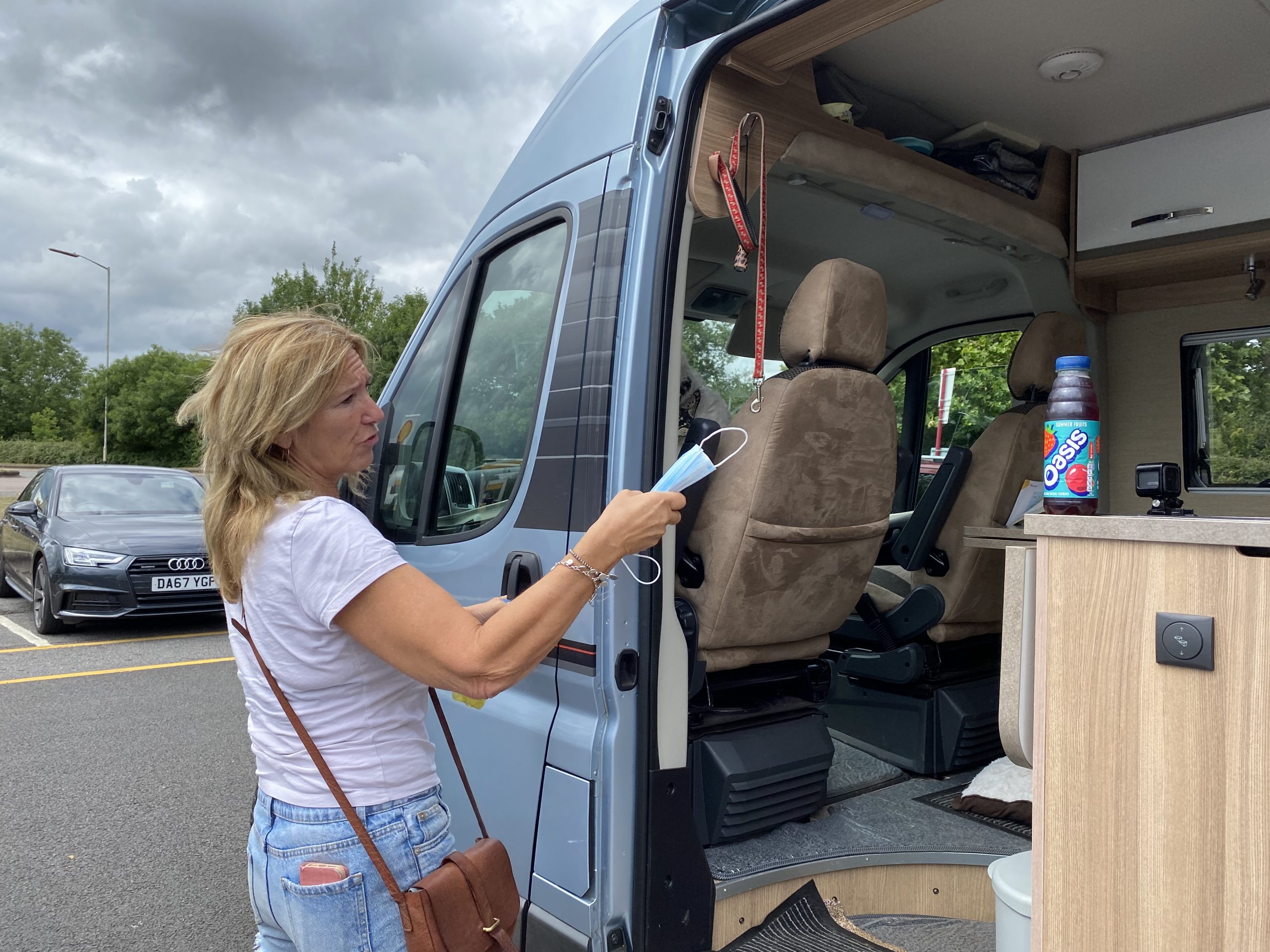 We took Bowie the CamperDog around the 'dog walk' area of the site. Then Sara cooked a fish fajita dinner – which was very nice. We then watched a film before bed.
The weather was much nicer then on the Saturday. So, after having kippers for breakfast we set off on foot for Loe Beach. It was supposed to be about an hour away but it seemed a lot further (mainly due to all the hills). But when we finally got there it was worth it. A lovely beach and car park with boats bobbing about in the bay. Several people were arriving or leaving in dinghies, paddle parr's and kayaks. We bought a coffee and some lemon (and pepper?) drizzle cake, and just sat on the little wall watching people on the water.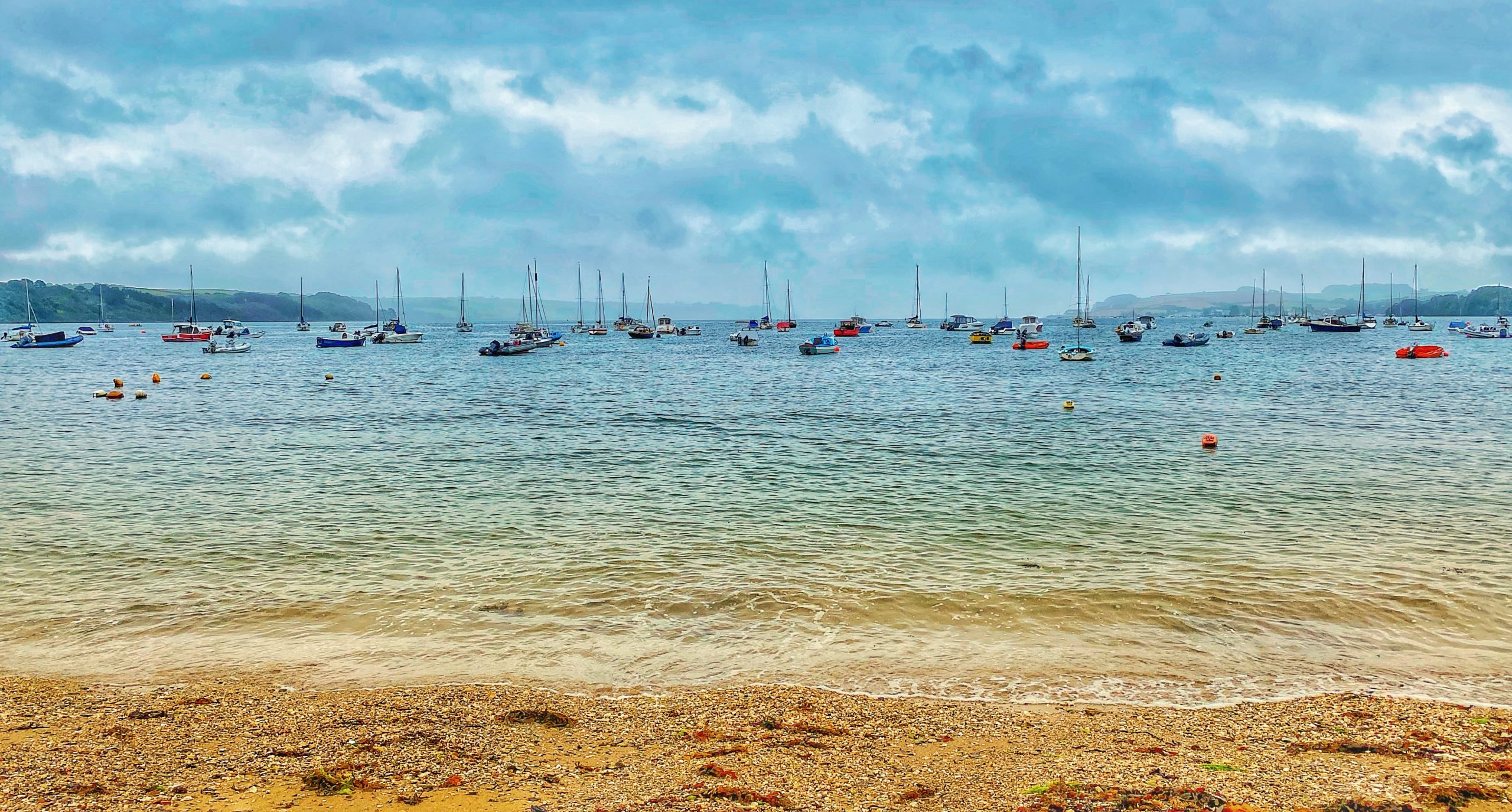 While we sat looking out to sea, we spotted several properties which seemed to have steps down to the water's edge. So we walked back to the road and then followed it along the peninsula's edge. The houses along the road to Restronguet were impressive with truly breathtaking views. Some had cameras so they owners could watch us as we were sneaking part-way down the drive to get a better look.
Then we walked back to Carnon Downs. We were pretty tired when we got back. Even so, we then jumped in the van and head down to King Harry's Ferry so we could get over to St Mawes. The ferry service goes every 20 minutes and cost us £8 return. We drove to St Mawes and tried to park in the central car park, but there were signs requesting Campervans and motorhomes to park at the football field on the edge of the village. It was actually quite a long way to walk – and the road was quite busy. It seemed a bit unfriendly to campers to make them park so far away. We assumed that it might be a park & ride service – but it wasn't – and we had o pay £3. Not impressed.
Anyway, St Mawes is quite nice. We had a walk around, bought an ice cream and then walked all the way back up the hill to the car park. Not sure we'll be rushing back…
In the evening, back at the site, we bought some drinks from the site outdoor bar and enjoyed chilling in the late sunshine. Then Sara cooked the fish fajitas, and we retired for the evening.
The next day, we walked the dog and then set off quite early so we could be back for lunchtime, as we have visitors coming for lunch.