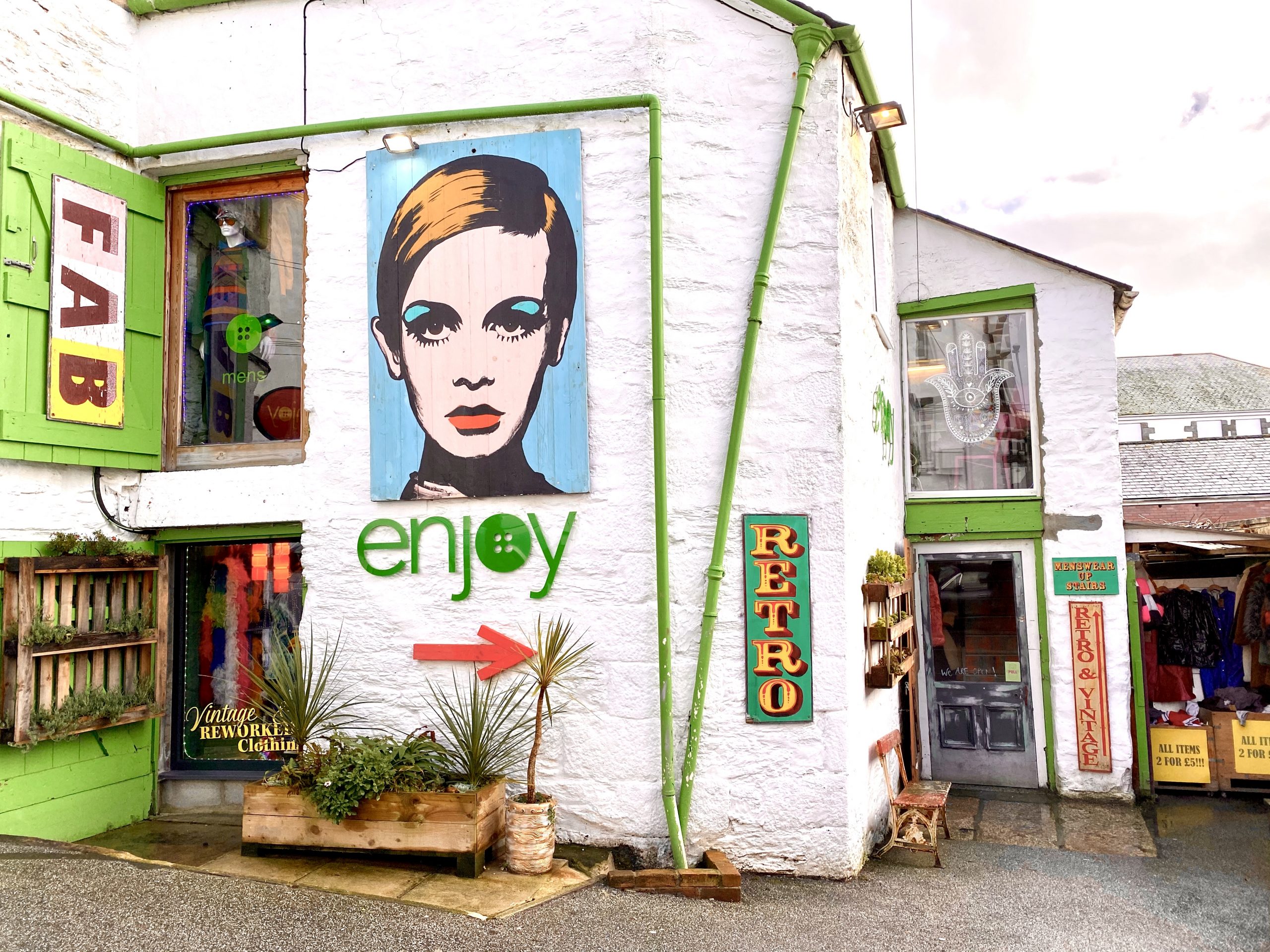 Carnon Downs and Falmouth
This week we travelled to Falmouth to see our daughter Ruth, who is in her final year at Falmouth University (studying Film). We went to see her in the house she is renting in Falmouth and enjoyed a lovely meal at Indidog restaurant which faces the sea (although it was dark when we arrived – so we didn't see much). Then we drove to Carnon Downs Caravan Park. This is on the CAMC site but it's also an independent site. We had phoned and explained that we would arrive a bit late as we were eating first. The owners had kindly left a note taped on the window of Reception, showing us where we park up.
We set ourselves up, hooked up to the electric, put the heating onto full etc. then settled down to a drink and some TV. In the morning we used the showers (the washrooms etc were superb – the best we've come across so far), and then Ruth joined us. We had coffee and croissants in the Reception Cafe, which was very pleasant, before heading off into Truro to look around. 
Truro is full of little independent shops, cafes and restaurants. They are all different, and quirky & bohemian. It's so nice to see something different instead of the usual suspects (Starbucks, McDonalds etc). It was raining, so we didn't stay long but hopefully we'll get back there in the spring or summer.
We returned to the site. Ruth went home to get some sleep. We packed up and headed back to Worcester. A long way to go just for one night – but we're still learning the ropes with the camper van and each time we go away, we learn a little bit more.