Campervanning in London
We needed to be in London this weekend for two reasons. We wanted to see our new Granddaughter, Tulip (born on the 19th of November) and we also had to collect our daughter (who was coming back from Los Angeles) from Heathrow Airport.
Rather than drive to London and back in a day (which is what we would normally do), we decided to take the CamperWag van. We booked into the Abbey Wood Camping and Caravan park (a CAMC site) which is on the South East side of London, so it was a long drive round the M25 for us, coming from Worcester but we were amazed to be able to see Canary Wharf and the London skyline just before we turned off into the campsite. We had booked online earlier in the day, and had the choice of various types of pitches. When we arrived, the site manager told us we could park wherever we liked – even the disabled pitch, if we wanted. So we parked up near to the shower block. Sara took Bowie the Dog for a walk in the dog walk area (which is very small, but this is London!)
We walked into Abbey Wood town, which had a street full of takeaways, but chose the pub (which is right next to the train station – very handy if you wanted to g to central London). We ate a pizza (for me) and large salad (Sara) plus a few beers. The pub landlord (without being asked) brought a bowl of water for Bowie, and some dog biscuits, which he devoured very quickly (which was odd, as he doesn't normally eat dog biscuits).
Back at the camp site, the shower block etc is almost identical to the one at Broadway, with more or less the same layout and even the same fittings. I imagine that the CAMC buy everything in bulk and purposefully make each site similar so that there's a consistent feel to their sites.  In fact the site manager said that he used to be the site manager at Broadway until a week or so earlier! Once we have visited some more CAMC sites, we'll be able to see if they are all the same. So far though, the quality of the sites (cleanliness, efficiency, layout etc) has been very high. Really quite impressed. (My 18 year old self would have been appalled… but that's the way life goes, I guess).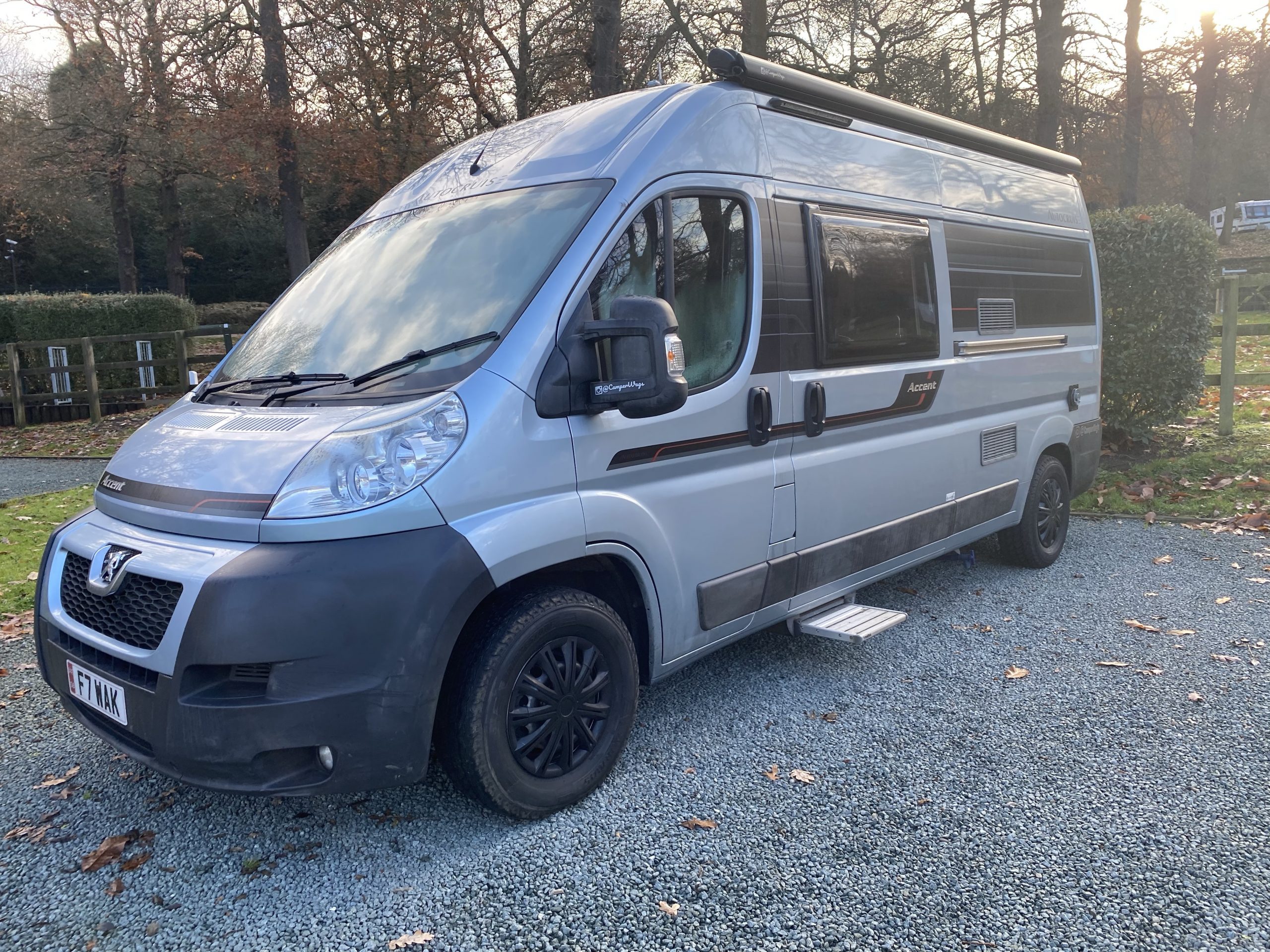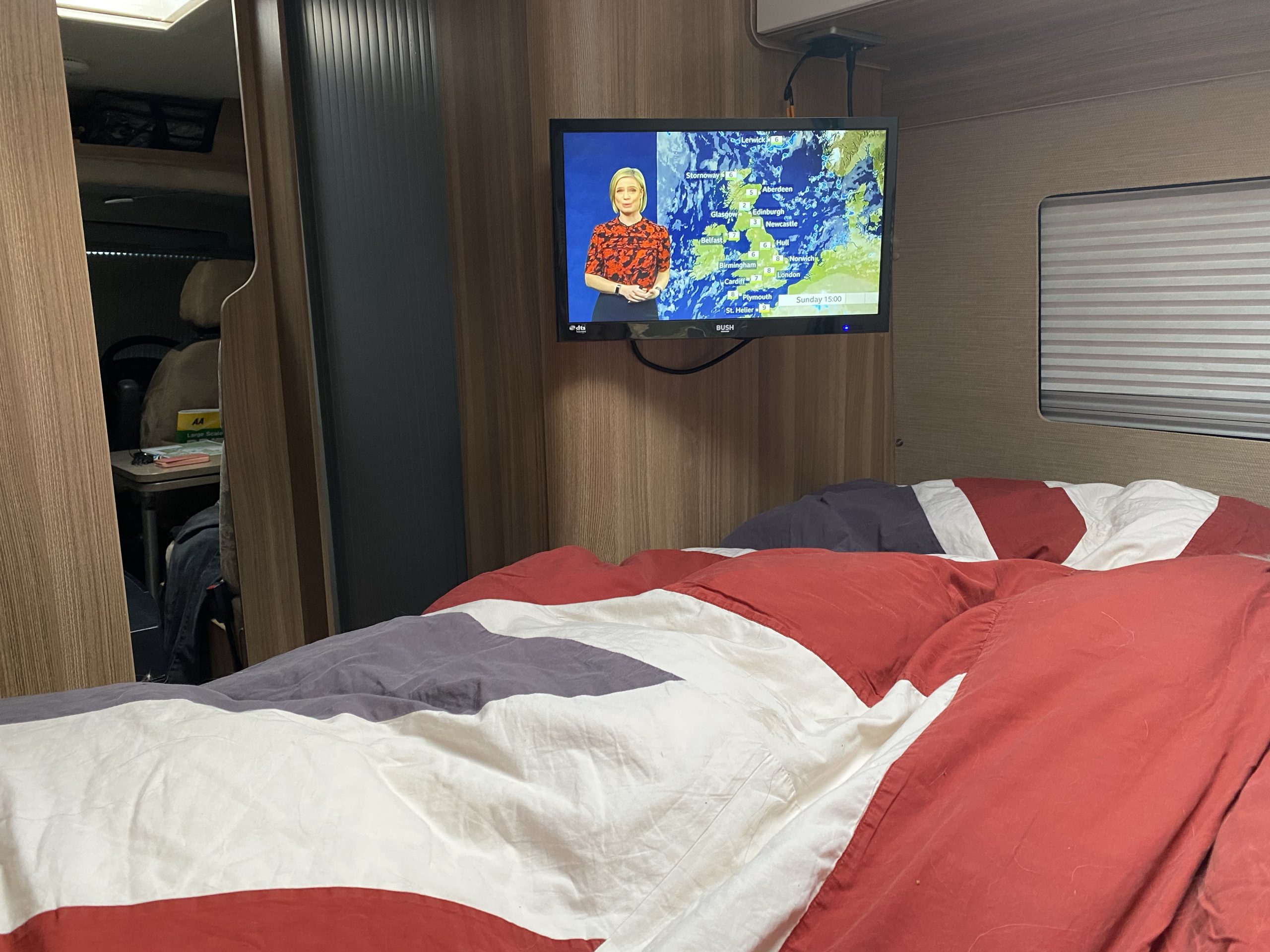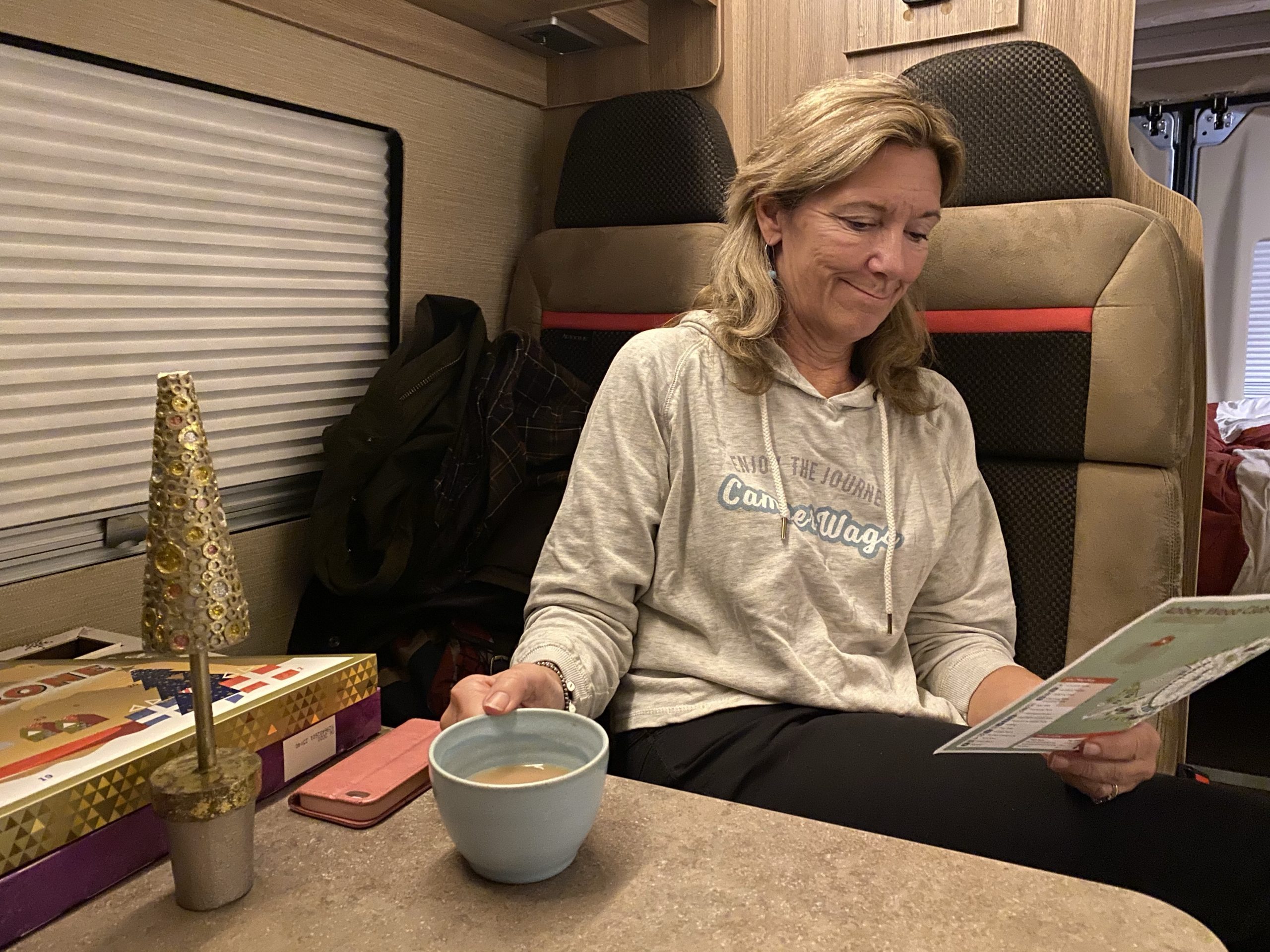 In the morning, we were woken by an unusual bird sound, which turned out to be parakeets flitting from tree to tree. We live in a very rural area, so we are used to hearing birds, but these birds are very distinctive in the noise they make – and their plumage, which was a striking bright green colour.
From Abbey Wood, we drove to Walthamstow to see the new addition to the clan. And from there we drove over to Heathrow. We had to park in the 'overheight' section (as the van is quite high and I didn't want to risk banging the roof into anything) at £13 for 2 hours. Apparently it's £11.50 for a regular car for the same period and, actually, the overheight parking is very close to the arrivals lounge, so the cost was okay. Once Daisy was safely aboard, we returned to Worcester, arriving home in time for 'I'm a Celebrity', so all is good.
Lessons learnt this time?
– We need more in the way of warm weather clothes on board. Easily remedied.
– All CAMC sites seem the same quality so far, which is is good.
– The van isn't bad on fuel. Will monitor it, but we filled it up and I'm pretty sure we drove for over 300 miles on a tank full.
– Tulip, the new Granddaughter is beautiful.
– There are wild parakeets living in London