We're not wild about funerals, so it is nice to be invited to a wedding every now and then. Most of our generation are already married, so now it's the next generation of weddings. In this case it was Jared and Megane.
The wedding was at lunchtime so we needed to be in the area the night before in order to be sure we were in time. As it turned out, it was the right thing to do as it took us about 7 hours to do what should have been a 3 hour journey – due to the sheer weight of traffic coupled with a series of roadworks.
We had booked in at the CL bit of Mr Moos campsite near Driffield, which turned out to be adjacent to the beach. We arrived and were shown to our pitch. We then walked to the beach, past the old pillbox war fortifications still evedient. Then we drove to the local pub and managed to get the last available table.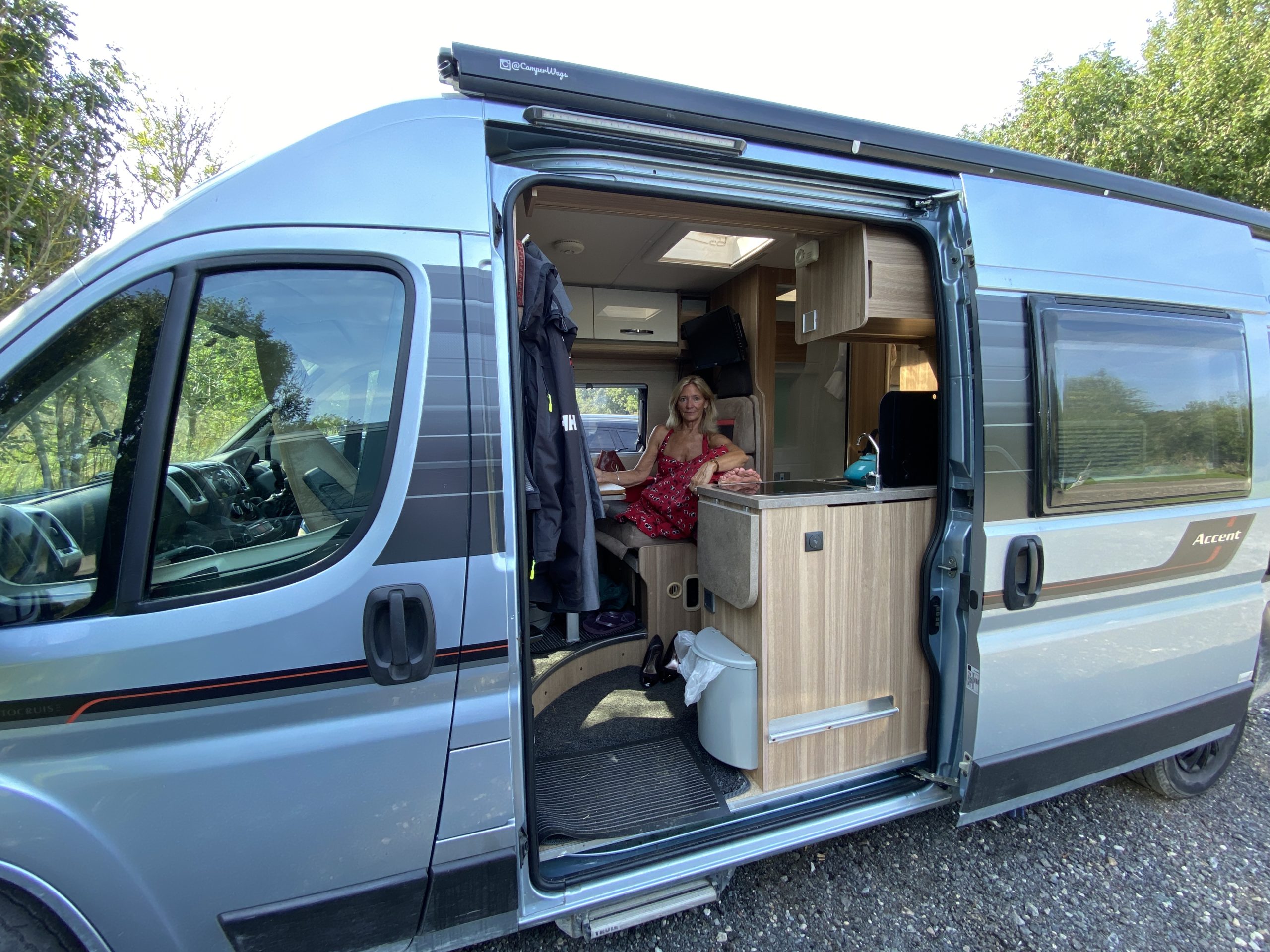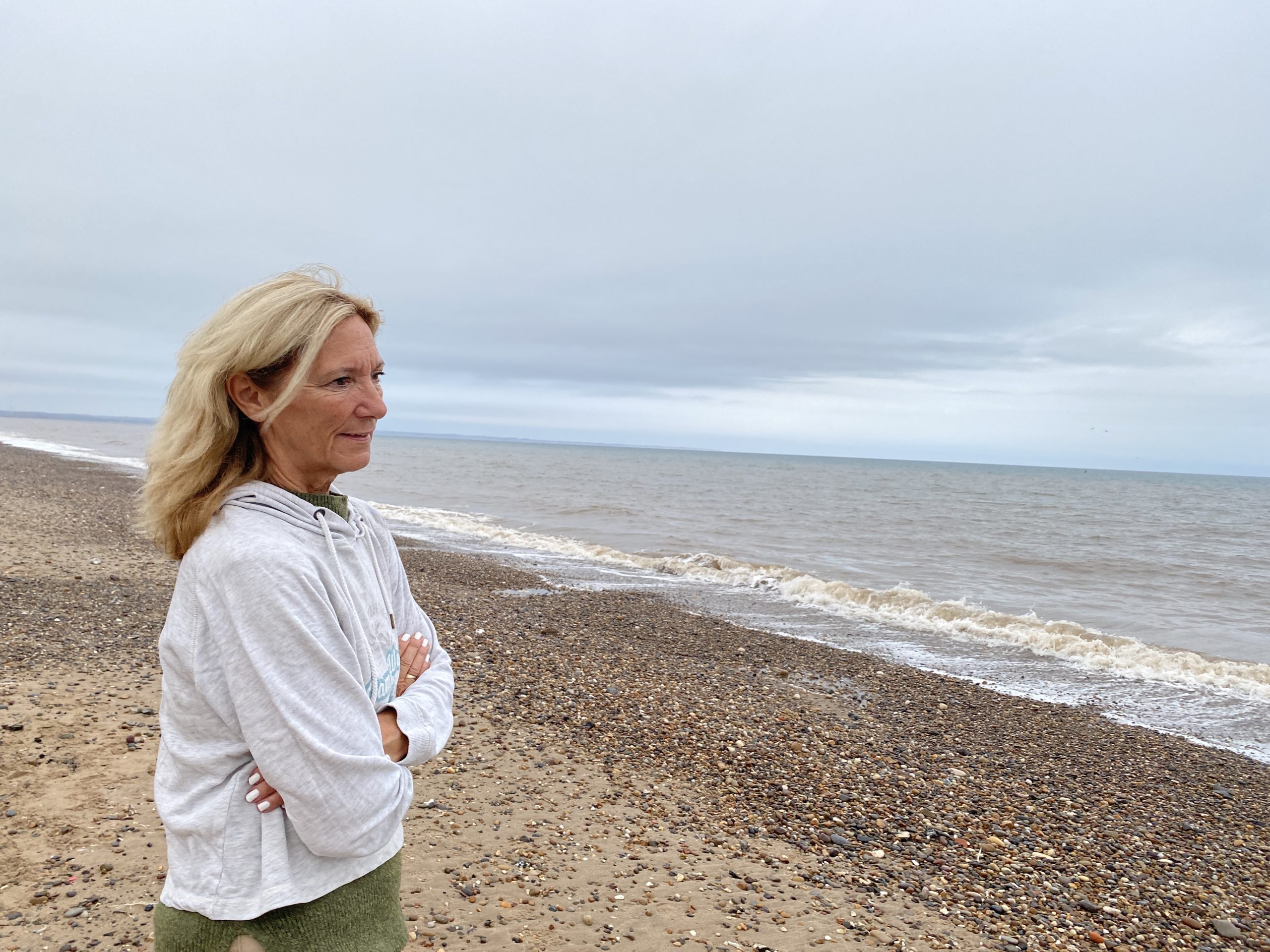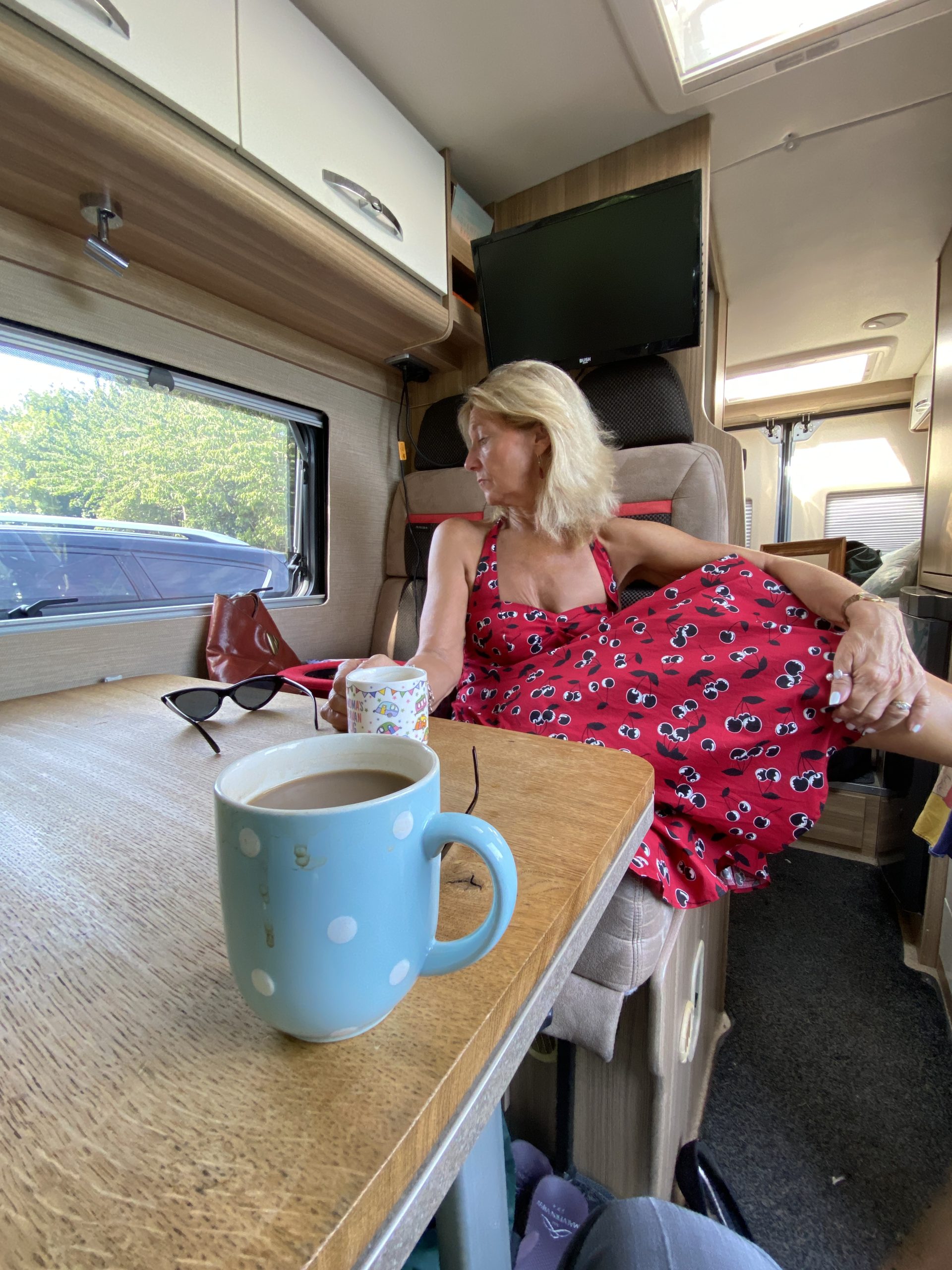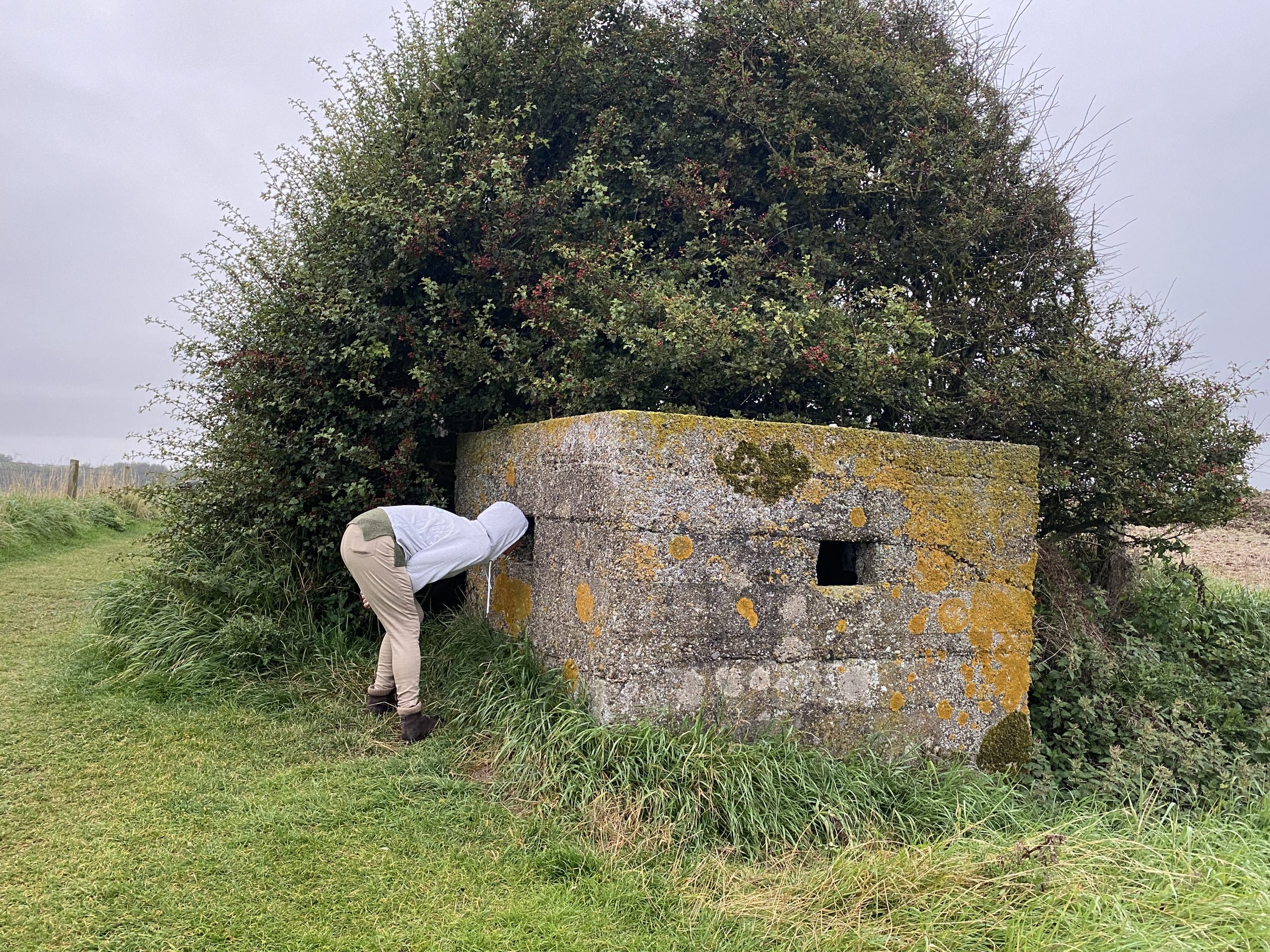 The next day (Sat 2nd Sept 2023) we got up and walked back to the beach (carrying our coffees) and sat for a while watching the waves. Then made our way back to the van. We used the nice facilities at Mr Moos and showered etc, then got changed into our wedding clobber. It must have been an interesting sight for the other campers as I collected our power cable in my wedding suit – complete with cravat, and Sara opened the gate to let us out in her bright red top hat!
We drove the church, parked up, had a cup of tea and then joined the other guests. Jared & Megane arrived – both looking spectacular. They were married, then photos etc on the grass outside the church before we all left to go to the reception venue. It was in the middle of nowhere but lots of parking. It was a really hot day and so we were glad that, although we could probably have brought the dog with us, he would probably have been quite hot in the van – even with the blinds closed.
There was a meal and speeches, then, when the dancing was about to start, we left as we had a long journey home. 
This sort of thing is great in the camper van. The site was about £25, and we could get changed in the van – and we got to sit on the beach. Perfect!